How the Windrush generation changed British music and arts forever
22 June 2020, 13:04 | Updated: 22 June 2020, 14:18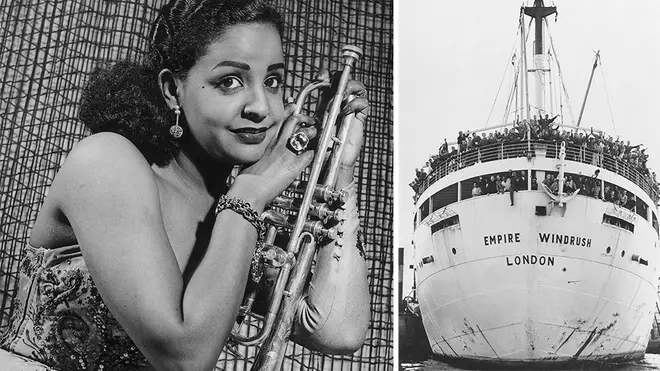 We celebrate 72 years since the Empire Windrush docked in Essex – and ultimately changed the UK Arts scene forever.
Today (22 June 2020) is Windrush Day – 72 years since Empire Windrush's most famous journey, when it brought around 500 passengers from the Caribbean who were invited to the UK to help fill a labour shortage after the Second World War.
With them they brought over jazz, blues, Calypso and a host of musical styles that enriched and transformed the British music scene.
Who are the Windrush generation?
The 'Windrush generation' includes anyone who immigrated to Britain from the Caribbean between 1948 and 1971, starting with the arrival of the Empire Windrush.
On 22 June the Windrush docked in Essex, bringing passengers from Jamaica, Trinidad and Tobago who had answered an advert to sail to Britain at a reduced price, after the Second World War. They were all promised jobs in the newly-created National Health Service (NHS) and National Rail, as well as a better life for their families.
But when they arrived, they were confronted with intolerance and racism from many of the white population.
Read more: Hazel Scott, the forgotten jazz star who fought racial segregation >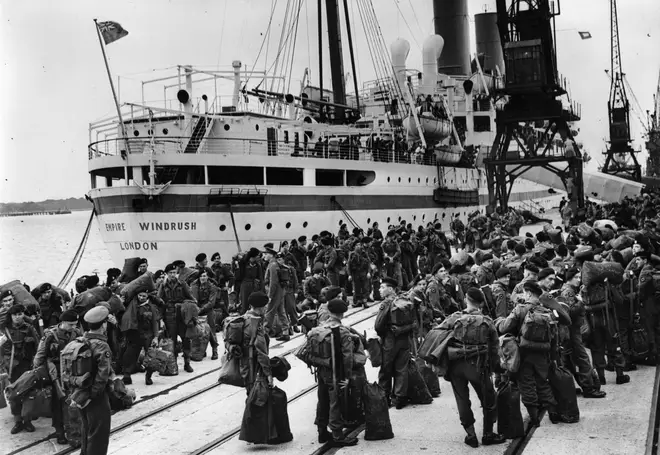 Baroness Floella Benjamin OBE, who came to Britain from Trinidad as a 10-year-old in 1960, campaigned alongside activist Patrick Vernon for Windrush Day to be celebrated in the UK two years ago, on its 70th anniversary.
In a story for BlackHistoryMonth.org, Baroness Benjamin told how in Parliament, she suggested a 'Windrush Day' but was told "it wasn't needed, because we have a 'Black History Month'". But, she said, "that's missing the point. The arrival of the ship in Tilbury in 1948 is a focal point of great magnitude for the Caribbean diaspora. For those who had to overcome so much adversity, it has great significance".
The voyage to Essex was a hurtful experience for many Caribbeans. Uprooted in search of a new future, they left behind a life of familiarity to rebuild a country they hoped to call home, and often lost more than they gained.
On her first-hand experience, Benjamin writes: "Many of my childhood experiences in that new culture and unbelievably hostile environment, were character building. They gave me the tools and fortitude to become the person I am today."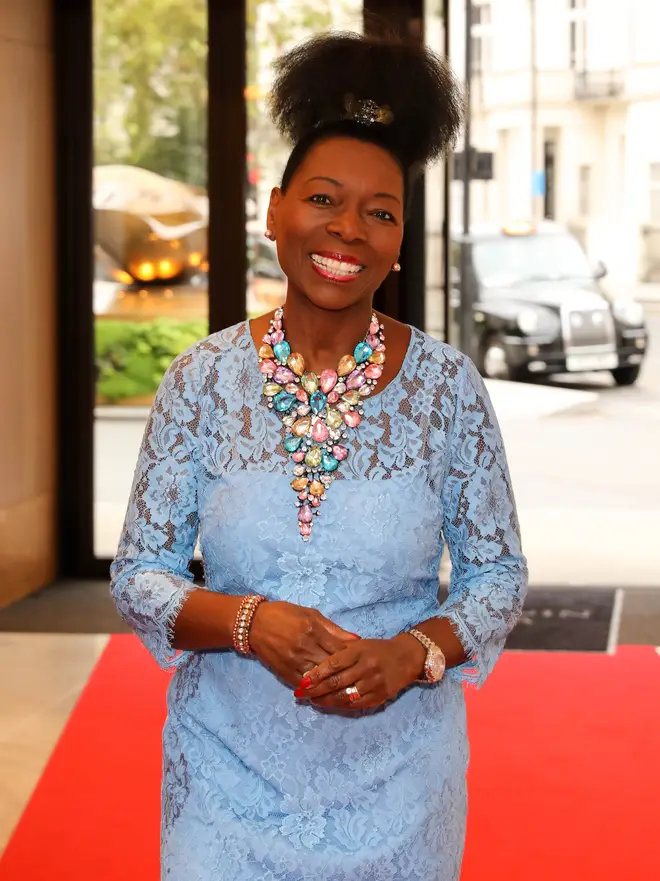 What styles of music came out of Windrush?
The arrival of the Empire Windrush had an immense impact on British music.
Music in the Caribbean was already fused with Latin American, African and Asian influences. So when Caribbean artists and music-lovers arrived, they brought an explosion of jazz, blues, gospel, Latin and Calypso onto the scene, at a time when London was all about swing and dance bands.
Over time, musical styles fused together. From a mixture of Jamaican reggae and British dance music, Drum and Bass and Dubstep were born. Jamaican influences also led to new genres, like Garage, Jungle and Grime. Many of today's grime and garage artists are children of the Windrush generation.
Lord Kitchener - London Is Good Place For Me (Itw, Live Acapella)
Who were the musicians of Windrush?
Amid the thousands who sailed from the Caribbean to Britain came exciting new musicians – many of whom were already established in their home countries.
Mona Baptiste, a young West Indian singer, pianist and saxophonist, came on board the Empire Windrush and became an international star. "Mona Baptiste is hardly a footnote in British musical history but in Germany and other parts of western Europe she is still well known despite the fact she died 25 years ago," says historian David Horsley.
"But it was London's thriving black music scene in the years after the war that really set her on the road to success and saw her performing with some of the biggest names in show business."
Baptiste is now best-known for covering Nat King Cole's 'Calypso Blues', and for her appearance in the film Dancing in the Sun.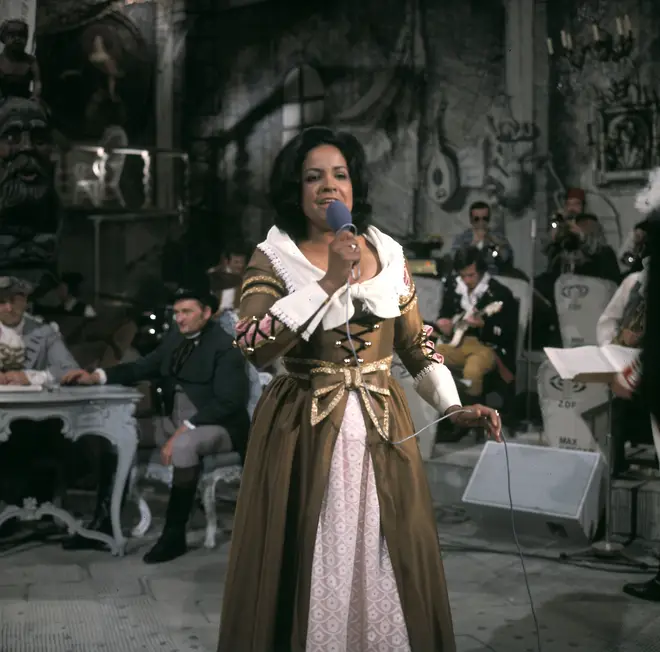 There was also the arrival of the Calpysonians. Lord Beginner, an already-celebrated Trinidadian singer, immigrated to England in 1948 along with Lord Kitchener and Lord Woodbine. Beginner looked forward to starting a new life and music career in Britain, and ended up playing in clubs throughout London.
Kitchener became known as the 'Calypso King', after singing his now-famous hit 'London is the Place for Me' to the awaiting press as he disembarked from the Windrush. Kitchener, real name Aldwyn Roberts, became an icon to those first 5,000 Caribbean migrants. His music spoke of home and a life many longed for, but could not return to.
Artists like Beginner and Kitchener exploded onto the British music scene, and helped Calypso achieve international success in the 1950s.
Read more: 9 black composers who changed the course of classical music history >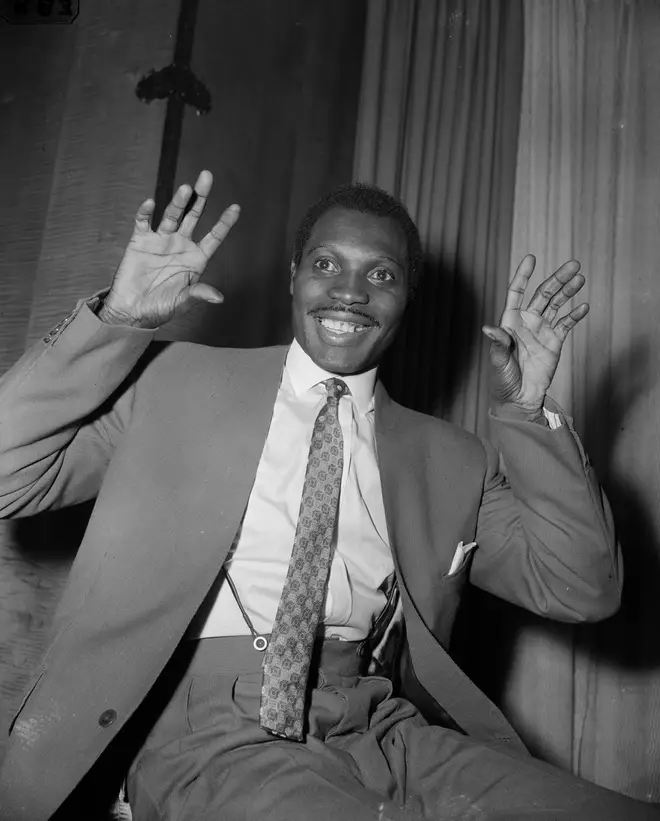 The legacy of the Windrush generation
The year Britain began celebrating Windrush Day (2018) was also the year of the Windrush Scandal – when many who had arrived from the Caribbean as children were suddenly told by the Home Office that they had lost the right to live in the UK.
The government offered a formal apology to the 18 people who were sent to immigration detention centres and faced deportation, but it has since been estimated that 164 people have been wrongfully deported or detained, while several others have reported issues with jobs and healthcare due to a lack of proper documentation.
Britain wouldn't be the place it is today without the extraordinary contribution of the Windrush generation. Parents left behind children, and thousands abandoned a life of familiarity, to find work and a new life.
They transformed communities with their music, food and culture – and in return, deserved recognition and a safe place to call home. But many of them didn't get that.
Today, the Prince of Wales paid tribute to the "immeasurable difference" the generation of immigrants, their children and their grandchildren have made "to so many aspects of our public life, to our culture and to every sector of our economy".