Who was Hazel Scott, the forgotten jazz virtuoso who fought against racial segregation?
18 June 2020, 12:42 | Updated: 21 January 2022, 16:48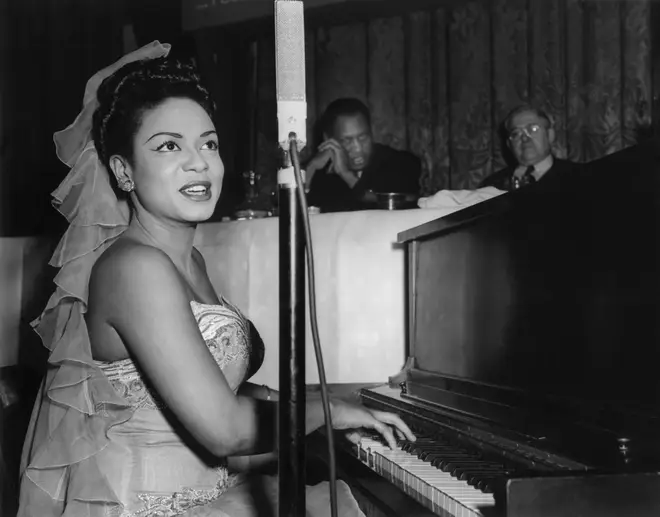 Hazel Scott was a pioneering jazz pianist, and the first black American to host her own network TV show. But when she stood up against racial segregation and stereotyping, the industry blacklisted her – and her name was all but erased from the history books.
A virtuoso pianist and jazz singer, the first black American to host her own TV show, and an outspoken critic of racial discrimination: in the 1940s and '50s, Trinidadian-born entertainer and activist Hazel Scott was hard to ignore.
Throughout the mid-20th century, Hazel Scott was the toast of the New York jazz and popular music scene. She was a phenomenally gifted pianist and improviser, known for 'jazzing up' classic works by Bach and Mozart, and had the most high-profile fans you could wish for – from Frank Sinatra to Duke Ellington.
Scott's blinding success in the music industry led to a ground-breaking new network TV show – the first to be hosted by a black American. Scott used her incredible influence to help make the arts a richer, more inclusive place. Around the same time, she married Adam Clayton Powell, one of the most high-profile politicians of her day.
So, why has Hazel Scott's name been all but erased from music history? Here's her story.
Read more: 9 black composers who changed the course of classical music history >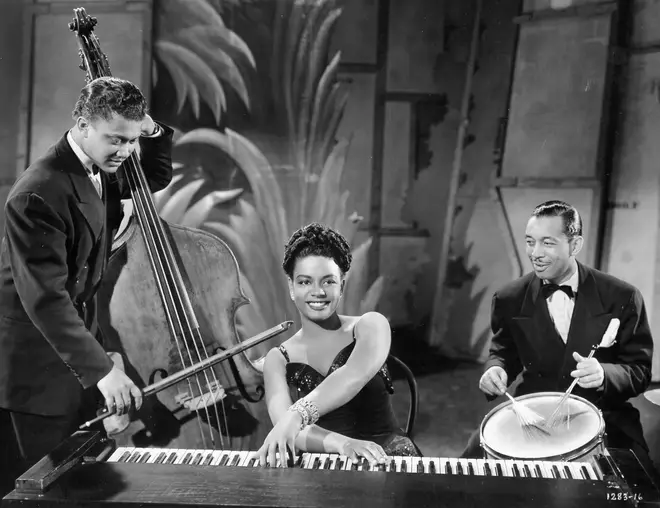 Who was Hazel Scott?
Hazel Scott was born in 1920 in Port of Spain, Trinidad, to a classical pianist mother and an absentee academic father.
Her mother, Alma Scott, dreamed of making it in music. But after moving to Harlem, New York City, with her daughter, then aged four, she recognised her daughter's natural gift for playing the piano and moved her attentions from developing her own career to nurturing Hazel's talent. "She was the single biggest influence in my life," Hazel once said of her mother, according to an article by Karen Chilton for Smithsonian Magazine.
Aged eight, Alma set her daughter up for an audition at the Juilliard School. Minimum entry age was 16, but Alma insisted they let Hazel audition. The young pianist marched in, and a virtuosic Rachmaninov Prelude flowed from her fingertips. One of the judges labelled her a 'genius', and she was granted a scholarship.
Hazel Scott was a musical prodigy, and her mother had hoped she would pursue a classical career – but her daughter had other ideas. In her teens, Hazel played in a jazz band and hosted her own radio show.
She started playing in nightclubs and became known for her skills in improvisation and 'jazzing up the classics' – playing Bach, Mozart and Liszt sped-up and syncopated.
Read more: Nina Simone plays a stunning Bach-style fugue in the middle of her song >
Takin' A Chance--Hazel Scott
Then, Hazel's career skyrocketed.
She headlined at New York's Café Society, the first proper nightclub in America, thanks to a good word from her contemporary and friend, Billie Holiday. Café Society was one of first clubs that didn't segregate black and white audience members, and it featured the best talent of the day – from Miles Davis to Nat King Cole.
Scott soloed at Carnegie Hall, and in 1940 – at just 20 years old – she released her debut album, Swinging the Classics, to rave reviews. She had fans in Duke Ellington and Frank Sinatra, had a chauffeur, and had her hands insured by Lloyds of London. By 1945, Scott was earning $75,000 (over $1m in today's money) a year. She was rich and famous.
Read more: 19 black musicians who have shaped the classical music world >
For Hazel, politics were closely intertwined with her music: she refused to perform in venues that enforced a racially segregated audience. Once, it got her escorted out of Austin by the Texas Rangers: "Why would anyone come to hear me, a Negro, and refuse to sit beside someone just like me?" she told Time magazine.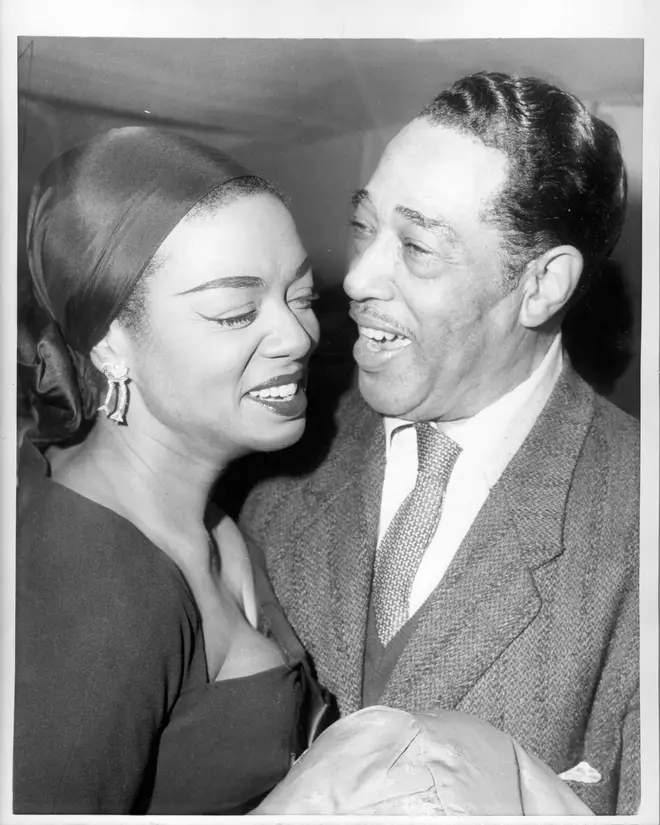 Hazel goes to Hollywood…
Aged 22, Hazel Scott made her debut in a New York musical. And Hollywood came calling.
Until then, Afro-Caribbean actresses in Hollywood had nearly always been cast as prostitutes, slaves and maids. But Hazel had it written into her film contracts that she would not play any demeaning, subservient roles. In fact, she had it written that she would only play herself, Hazel Scott. Hollywood said yes.
Hazel featured in five Hollywood films, notably I Dood It (1943), Broadway Rhythm (1944) and Rhapsody in Blue (1945) and would become one of the highest paid African American entertainers in the country.
While on the set of The Heat's On (1943), Hazel noticed that for a scene in which wives were waving their husbands off to war, the black actresses had been dressed in grubby aprons. Hazel kicked up a fuss, left the film and wouldn't come back until the costumes were changed. After three days, the director gave in, and Hazel returned. The aprons were replaced by floral dresses.
But Hazel's strike had cost the studio – and by 1945, the whole industry knew about it. Hollywood pulled the plug on any new offers, and even her concert dates suddenly became very limited.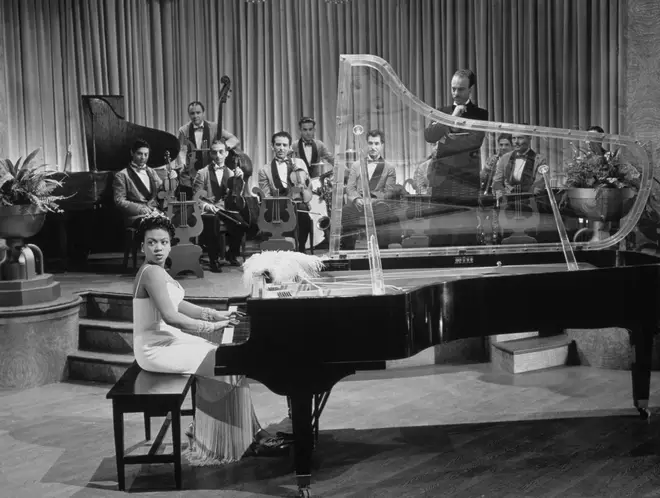 Hazel Scott's marriage to Adam Clayton Powell
Adam Clayton Powell was a Baptist minister, and New York City's first black councilman – and he was already married. But he and Hazel Scott hit it off like a shot, and they began a secret affair. Powell divorced his wife, and married Hazel five days later.
Their marriage was controversial; their fame astronomical. Everyone was fascinated with the couple, and photographers followed them everywhere. In the late '40s and 50s, Powell and Scott were one of the most famous black couples in America. "They were stars, not only in the black world but the white world. That was extraordinary," journalist Mike Wallace wrote at the time.
The couple became parents to their only son, Adam Clayton Powell III. In Powell's eyes, Scott was now a mother, and he requested she stop performing in nightclubs. While he was away in Washington on business, she performed concert dates across the US.
But then in 1950, a huge break came for Scott – of which no footage sadly exists today. For 15 minutes, three times a week, Scott hosted her own network show, The Hazel Scott Show. In those 45 minutes every week, she played piano, sang (in one of the seven languages she spoke) and interacted with her audience. It was the first TV show ever to be hosted by an African American, and it received outstanding ratings.
Hazel was beguiling to watch onstage. One of the great hangovers of her legacy today is the 'double piano' trick – Scott would sit on a single stool with a piano either side, and play both instruments simultaneously (for anyone who watched the 2019 Grammys, you might remember the moment Alicia Keys paid tribute to Scott with her own version of the act).
Black & White are Beautiful - Hazel Scott on 2 Grand Pianos
But then, Hazel Scott got blacklisted.
In, 1950 right-wing journal Red Channels put out a list of actors, musicians and others in entertainment industry suspected of being Communist sympathisers. The list included Leonard Bernstein, Orson Wells and Hazel Scott (credit: What Ever Happened to Hazel Scott?, Eve Goldberg).
It was common during the post-Cold War, McCarthy era for artists to be blacklisted from future employment if suspected of being 'subversives' of any sort – even if in Hazel's case, she was not accused of any actual support of the Soviets. Fearful, Hazel volunteered to testify before the House Un-American Activities. She denied being a communist, but strongly criticised the blacklisting process.
Her speech ended with an impassioned request to the committee to "protect those Americans who have honestly, wholesomely, and unselfishly tried to perfect this country", concluding: "The actors, musicians, artists, composers, and all of the men and women of the arts are eager and anxious to help, to serve. Our country needs us more today than ever before. We should not be written off by the vicious slanders of little and petty men."
Hazel's speech made the headlines. A week later, her talk show was cancelled – and concert bookings took a nosedive. Around the same time, Scott's marriage to Powell was falling apart. In 1951, she suffered a nervous breakdown.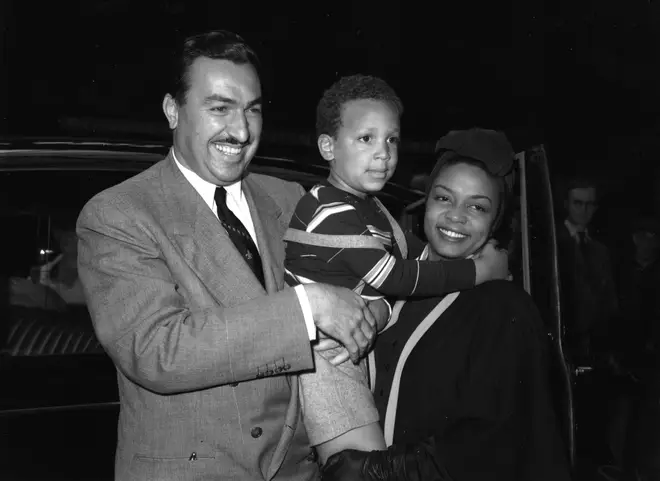 Hazel Scott's later years
It was time for a change. In 1957, Hazel moved to Paris with her son, and she and her husband divorced. He later married his secretary.
In Europe, Hazel's music was popular again. She recorded new albums and had a second wave of success. She appeared in French film Le désordre et la nuit (1958). In 1963 she marched with other African American expatriates – including James Baldwin – to the US Embassy in Paris to protest racial injustice and support Martin Luther King Jr's March on Washington (where he delivered his 'I Have a Dream' speech).
But around 1967, Hazel decided to return home and settle. By this time, the Civil Rights Movement had led to new legislation ending racial segregation and protecting black citizens. Scott went back to playing in New York nightclubs. But by then, rock n' roll was the new jazz, and jazz artists in the US were struggling.
Hazel Scott died of cancer in 1981 at only 61 years old, survived by her son Adam Clayton Powell III. She was buried at Flushing Cemetery in Queens, New York, near other jazz greats including trumpeters Louis Armstrong and Dizzy Gillespie.
Hazel Scott, Jazz and Classical Pianist, Performs Liszt
Hazel Scott's legacy
The erasure of Hazel Scott's name from the jazz catalogue is tragic, and a damning indictment of how black artists were treated in '50s America. When we think great female jazz artists, we think of her contemporaries – the great Billie Holiday and Ella Fitzgerald. They're household names now, but they were no better known than Scott at the time.
In recent years, Hazel's name is finally starting to be heard again. In 2020, she was the subject of the BBC World Service programme Hazel Scott: Jazz star and barrier breaker. On Facebook, a video of her playing 'Takin' A Chance' in 1943 has garnered nine million views over the last two years, and has been shared all over social media with the hashtag #BlackGirlMagic.
Hazel Scott paved the way for black, female artists after her. She was the catalyst for ensuring black actresses in Hollywood were given respectable roles, and was a courageous and significant symbol in the fight against racially segregated audiences. And in a time when black Americans on TV were few and far between, Scott's short-lived network show "provided a glimmer of hope for African American viewers" (Dwayne Mack).