Star Formula 1 driver Charles Leclerc taught himself piano, and now composes his own music
14 August 2023, 06:47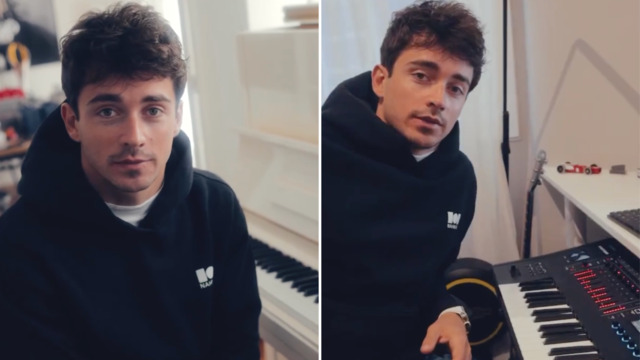 Formula 1 driver Charles Leclerc shares his music
One of motor racing's brightest talents is also a composer and pianist, writing music inspired by his life at the top of the sports world.
Does Ferarri's Charles Leclerc play piano? We met the motor-racing maestro who works the pedals both on and off the track.
From the Grand Prix to the grand piano, Leclerc spoke exclusively to Classic FM about finding love for the keyboard instrument and writing his own music.
"My life has always been about speed since I was four and I started racing," he explained.
The 25-year-old Formula 1 star now tours the world, competing at the elite level of motorsport. The breathless 23-race season, watched by hundreds of millions, takes a Formula 1 driver and their team all around the world.
"The best way I found to slow down and disconnect from the racing world was music," Leclerc said.
During the pandemic, at age 22, Leclerc bought a piano and began to learn how to play. "I fell in love with this instrument straight away," he told Classic FM. "I took a few lessons at the beginning to try and learn how to read music, which I did.
"But very quickly, I basically wanted to do my own songs – and that's how I started."
Read more: How Bizet's Carmen came to be the soundtrack of Formula One racing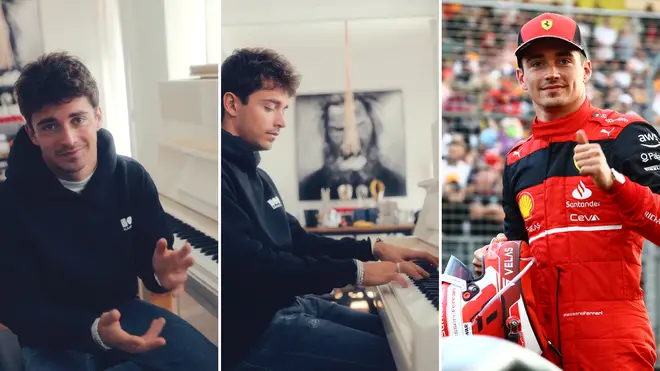 Following his own musical instincts, the 25-year-old has continued to play beyond the pandemic and develop his own writing style. His compositions are often inspired by the Grand Prix competitions he has competed in, with some of his titles taking their names from race locations he has visited.
"And now," Leclerc added, "whenever I'm not racing, I always try to disconnect from the racing season with music and with the piano I love."
Who is piano-playing Formula 1 driver Charles Leclerc?
Leclerc was born in Monaco, into a family full of motor racing connections.
He began kart racing at the age of four, and showing immense talent, quickly rose through the ranks of open-wheel racing. The driver was signed to Scuderia Ferrari for the 2019 season and has competed for the internationally acclaimed prancing horse team ever since.
Over his Formula 1 career, Leclerc has achieved 27 podium spots, with five wins. He is regarded as one of the most talented drivers of his generation.
Read more: F1 champion Lewis Hamilton casually jammed with Lang Lang on piano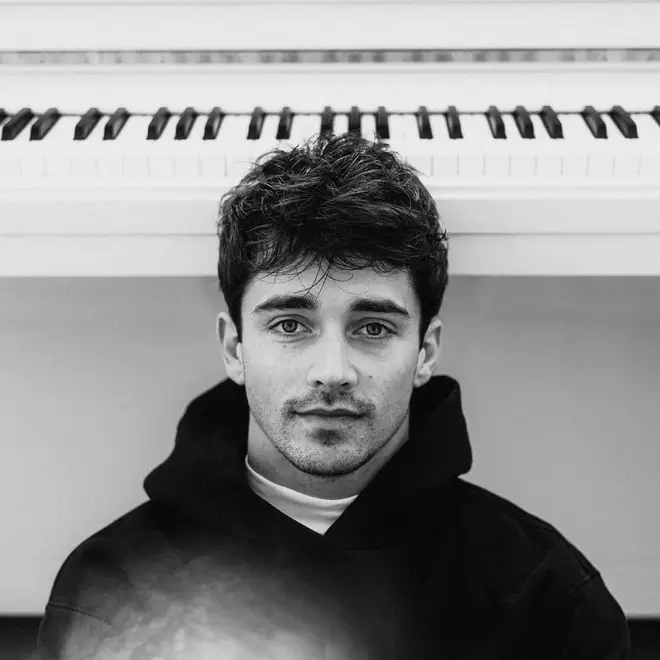 When did Charles Leclerc start playing piano?
Leclerc says he has always had a deep love of music, but it wasn't until the pandemic that he started playing the piano. With the Formula 1 calendar disrupted in 2020, and the driver spending more time at home, he decided to buy a piano and learned to play.
"Since then, I've fallen in love with the instrument and find myself playing it whenever I'm at home," he said upon releasing his first composition.
In 2022, Leclerc started sharing his music-making on social media. "After posting a story on Instagram of me playing that piano piece I had composed, I had a lot of positive feedback from the fans," he said.
"That inspired me to record it, making it easier for fans to enjoy my music."
Read more: Research says orchestral music is more popular on social media than in schools – one TikTok star explains why
What are Charles Leclerc's piano pieces?
The star driver says that his compositions are "born out of my passion for music and created as a way to disconnect from racing and relax in between races".
As of August 2023, the Ferrari driver has released recordings of two of his compositions.
The first, released in April 2023 is entitled 'AUS23 (1:1)'. As the name suggests, the piece was written around the time of Melbourne's Australian Grand Prix. 'AUS23 (1:1)' features broken chords on the piano over slowly arching synthesised strings.
Leclerc's second track 'MIA23 (1:2)' was inspired by the Miami Grand Prix. It features delicate pulsing chords, with a lyrical string line, doubled within the piano.
On 14 August, Leclerc released 'Mon23'.
The 25-year-old is humble when talking about his compositional talents. "I'm a racing driver first, for sure – and I definitely don't define myself as an artist – but I enjoy what I do."
Listen to Classic FM's Calm Piano playlist on Global Player >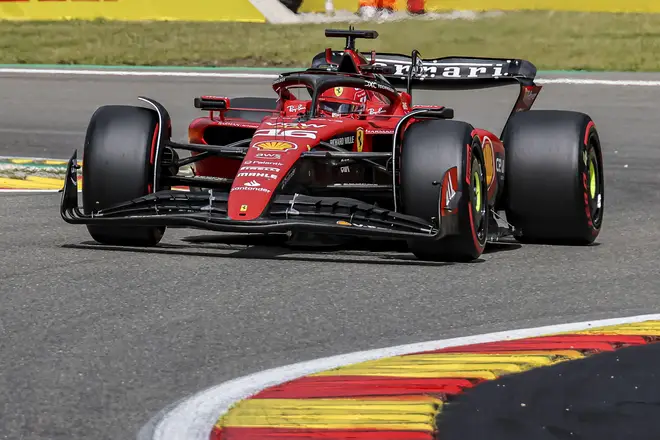 Listen to Charles Leclerc's piano music
It is quite remarkable that the driver has only been playing the piano and making music for three years. His compositions are striking for their lyricism and the way he uses harmonic tension to gently shape the music.
He has found a devoted audience for his music on his social channels.
"Charles has a really lovely piano touch and his first recorded piece of music is like a sweet summer memory," wrote one follower.
Classic FM's Myleene Klass, who hosts Calm Classics on Saturday and Sunday nights from 10 pm until 1 am, showcased the driver's MIA23 (1:2) and gave a premiere play to his new track 'Mon23' on Sunday 14 August.