BAFTA Awards 2019: Music and soundtrack nominees announced
9 January 2019, 16:41 | Updated: 9 January 2019, 16:55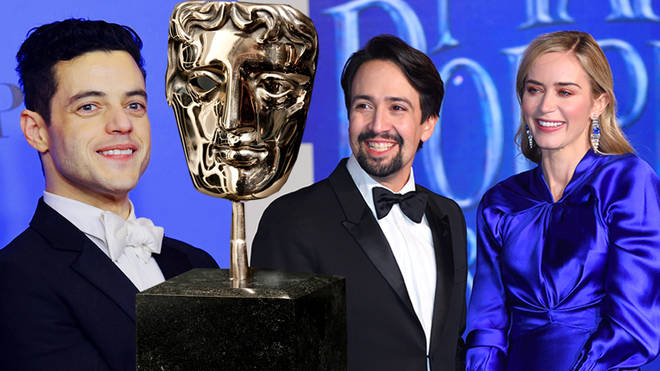 From Wes Anderson's Isle of Dogs to Bradley Cooper's debut A Star Is Born, here are the film soundtracks selected for this year's shortlist
Founded in 1947, the BAFTA (British Academy of Film and Television Arts) Awards honour outstanding achievements from the very best in entertainment.
At the 2018 award ceremony, Alexandre Desplat's warm and melodic soundtrack for The Shape of Water came out on top for best original music.
We also saw war-time thriller Dunkirk take home an award for best sound, owing to Hans Zimmer's epic work.
Due to take place on 10 February at the Royal Albert Hall, the 72nd BAFTA Awards are fast–approaching – but who made this year's music shortlist?
Nominees for 'Best Original Music'
BlackkKlansman
Spike Lee's crime drama tells the story of Ron Stallworth, an African-American police officer from Colorado who successfully infiltrates the Ku Klux Klan.
Written by Terence Blanchard, the soundtrack for BlackkKlansman is the first film listed in this prestigious category.
A fusion of classical and funk, popular tracks include the main theme and Blut Und Boden (Blood and Soil), complete with soaring strings and a dramatic guitar solo.
If Beale Street Could Talk
Directed by Barry Jenkins, this American romantic drama is a timeless tale set in early-1970s Harlem.
Nicholas Britell – also the man behind the music for Moonlight – wrote the movie's original score, which includes the beautifully orchestrated 'Agape' and 'Eros'.
Speaking about his collaboration with Jenkins, the composer told Pitchfork: "Together, we explored a sonic landscape filled with brass and strings, while also venturing into some quite extreme experimentation.
"I'm always fascinated by the mysteries of scoring a film. As Barry and I worked together, we discovered certain sounds which we felt deeply resonated with the story."
Isle of Dogs
It seems Wes Anderson can do no wrong, having previously won a BAFTA for best 'Original Screenplay' for The Grand Budapest Hotel and nominations for several other awards.
Now, the soundtrack to Anderson's latest stop-motion film Isle of Dogs – composed by Oscar winner Alexandre Desplat – has been selected for the Academy's list.
Featuring the Japanese-inspired track 'Shinto Shine' and music to those unforgettable scenes, 'Second Crash-Landing + Bath House + Beach Attack', it's a worthy nominee.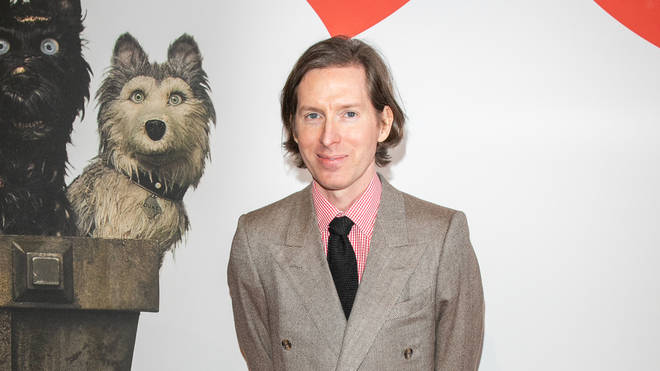 Mary Poppins Returns
Starring Emily Blunt and Hamilton's Lin-Manuel Miranda, this highly-anticipated sequel and its catchy soundtrack have been causing quite a stir among fans of the '60s original.
The album includes nine brand-new songs written by American composer Marc Shaiman, who collaborated with lyricist and Broadway writer Scott Wittman to really do them justice.
There's no 'Supercalifragilisticexpialidocious', but Shaiman's score – which includes 'Kite Takes Off' and 'Race to Big Ben' – is just as memorable.
A Star Is Born
Since its release last October, the music to Bradley Cooper's debut romantic drama has been topping charts all over the globe.
The movie tells us the story of country singer Jackson Maine and struggling songwriter Ally who quickly fall in love after a chance encounter – but it all ends in tears and the moving score reflects this tragedy.
Co-written with Mark Ronson, Jason Isbell, Natalie Hemby and Lori McKenna, among other artists, the soundtrack combines live performances with studio recordings and includes the hit single 'Shallow' with Lady Gaga.
Nominees for 'Best sound' - and other awards
This esteemed category has been presented to its winners since 1968 – and this year, another five films have been selected for their outstanding sound design.
With Bohemian Rhapsody, First Man, Mission: Impossible – Fallout, A Star Is Born and A Quiet Place all competing for the top spot, 2019's ceremony is already proving to be an exciting event.
The BAFTA's other nominees include Green Book and A Star Is Born for 'Best film' – with Lady Gaga up for 'Leading actress' after her emotional portrayal of Ally.
Bradley Cooper has received a nomination for 'Leading actor' in the same film and Rami Malek's impressive performance of Freddie Mercury in Bohemian Rhapsody has also earned him a spot on the shortlist.