David Mellor's Album Reviews: Remembering the great André Previn
6 March 2019, 16:04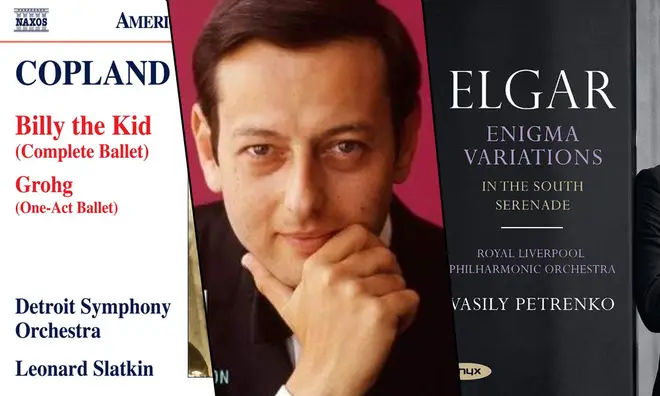 Every week our presenter David Mellor reviews the best of the new releases and re-issues from the classical world.

Album of the Week
Enigma Variations
Vasily Petrenko & Royal Liverpool Philharmonic Orchestra
Onyx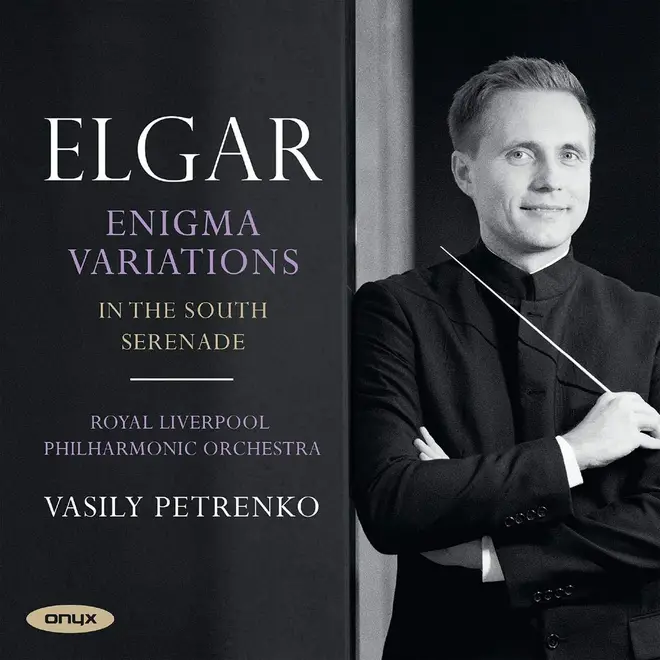 Vasily Petrenko is a committed Elgarian whose recording of the two Symphonies I very much enjoy.
Good to know that he is continuing his Elgar journey with this well chosen 66-minute album of arguably Elgar's best known orchestral work, the Enigma Variations, coupled with his least appreciated orchestral masterpiece, 'Alassio' ('In the South'), and the little piece that first showed what he was capable of, the Serenade for Strings.
The Enigma is well delineated, and 'In the South', composed during an extended holiday on the Italian Riviera, brings out all the Richard Strauss influences. Because at that time, Strauss and Elgar had a mutual admiration society, and 'Alassio', is, in effect, a tone poem of a kind that Strauss used to create his reputation, like Don Juan and Macbeth for instance.
The orchestra's own recordings, issued by Onyx, do them full justice, and this is most recommendable.
Bargain Box Set of the Week
The Classic André Previn
André Previn (55 CDs)
Sony Classical
The sad death of André Previn within a month of his 90th birthday allows me to re-recommend this Sony box, issued in December, which covers recordings originally made for CBS and RCA spanning almost 35 years from 1960 until 1994. Most musicians have a range of musical talents outside of their speciality, but none surely has been able to pursue so many different musical activities to the highest professional standards. A film composer and arranger for MGM from his late teens, with four Oscars to show for it, Previn started to make jazz recordings for RCA when he was only 18.
He made his first recording as a classical pianist in 1960, and began his career as a symphony conductor in 1962 in St Louis. The following year he made his debut classical recording as a conductor with the same band, interestingly of Britten's Sinfonia Da Requiem, showing early-on his lifelong passion for British music.
Previn came to London in 1964 to record with the Royal Philharmonic Orchestra (CDs 8 and 9), and the following year began his long love affair with the London Symphony Orchestra with a dazzling recording of Shostakovich's Symphony No. 5, which has rarely been equalled, and in my view at least, never surpassed (CD 10).
Previn made no secret of his desire to take on the LSO, and in 1968 began his tenure as principal conductor. This sent shockwaves throughout the whole industry, but, as so many recordings here attest, right from the outset he displayed remarkable gifts as a symphonic conductor. He also projected the LSO to a much wider audience through his skills on TV as an educator and light entertainer.
Who can forget his appearance with Morecambe and Wise? Eric breezily greeted 'Mr Preview', and listened unimpressed to Previn's piano playing. "I can play the same notes as you," Eric sniffed. "But maybe not in the same order!"
It soon became obvious that Previn was more than a showbiz turn and musical populist when, between 1967 and 1972, he produced a complete Vaughan Williams symphony cycle (included here) where the interpretations were understated, not unidiomatically brash as many might have expected given Previn's close association with Leonard Bernstein. These remain, 50 years on, a top recommendation.
Previn was a celebrated interpreter of William Walton. His recording of the First Symphony from 1966 (CD 14) was among the first to fully reveal the exceptional power of this magnificent work. Fitting then that the last recording here, from 1994, is of Walton's Viola Concerto with Yuri Bashmet.
Previn is not especially renowned as a conductor of classical symphonies, but his Beethoven cycle (CDs 42-46 and 49) is well worth a listen. So are two recordings of Mozart (CDs 50-51) where Previn showed how accomplished he is as a Mozartian pianist, with the Double Concerto where he was partnered by Alicia de Larrocha, especially pleasurable.
Bargain CD of the Week
Copland: Billy the Kid
Leonard Slatkin & Detroit Symphony Orchestra
Naxos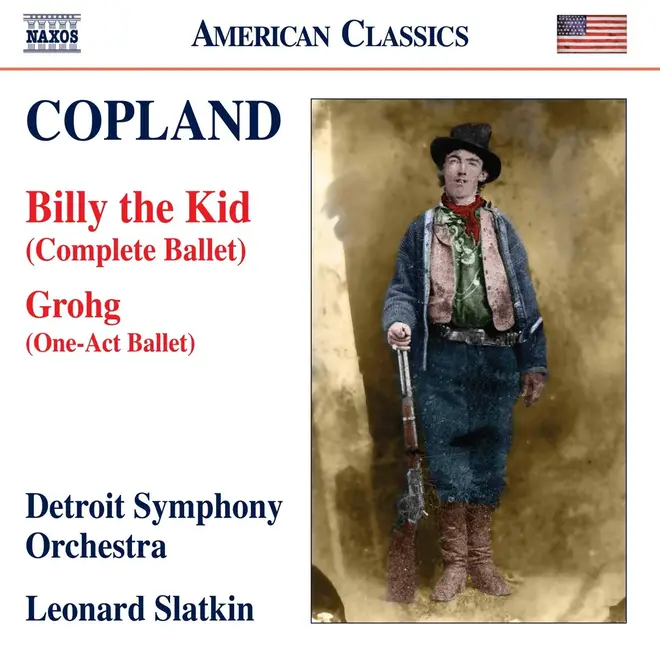 The only surprising thing about this issue is why it has lain in the Naxos archives since 2014.
As you would expect from Slatkin, a noted interpreter of American music, and his then orchestra, the Detroit Symphony, these are vivid and idiomatic performances of two of Copland's more fascinating scores.
Billy the Kid (1934) was the first time Copland showed his extraordinary ability, as an East Coast Jewish intellectual, to put himself into the shoes of ordinary Americans, and write the sort of music about their heritage, that they wanted to hear. Billy the Kid was a short-lived outlaw, whose colourful and violent life is brilliantly depicted in this ballet, with first-class orchestral effects, all well delivered by Slatkin and the DSO.
Grohg (1925) is a different kettle of fish. Every bit as interesting, but not quite as accessible. It was Copland's first ballet, and is based on the celebrated silent film Nosferatu.
Copland suppressed the score, which was only rediscovered in the 90s.
A well-written and extensive liner note allows me to ask this question: What's the link between Billy the Kid and Ben Hur? The answer is General Lew Wallace, who moonlighted as a novelist (i.e. Ben Hur), whilst also being Governor of New Mexico. In that capacity he put a price on Billy the Kid's head, thereby guaranteeing his demise, at the hands of a bounty hunting sheriff.
All in all, a compelling issue for anyone who loves Americana.