Album reviews and new releases: Superlative strings - from Benedetti to Gabetta
9 July 2016, 07:23 | Updated: 6 January 2017, 14:45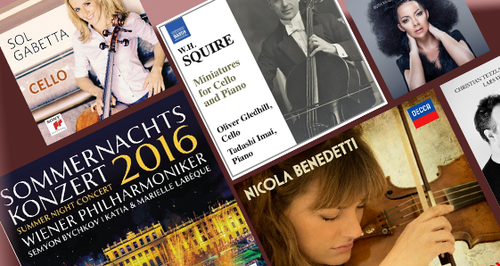 Throughout the week Classic FM's presenters bring you the best new recordings, including world exclusives and premiere broadcasts of latest releases.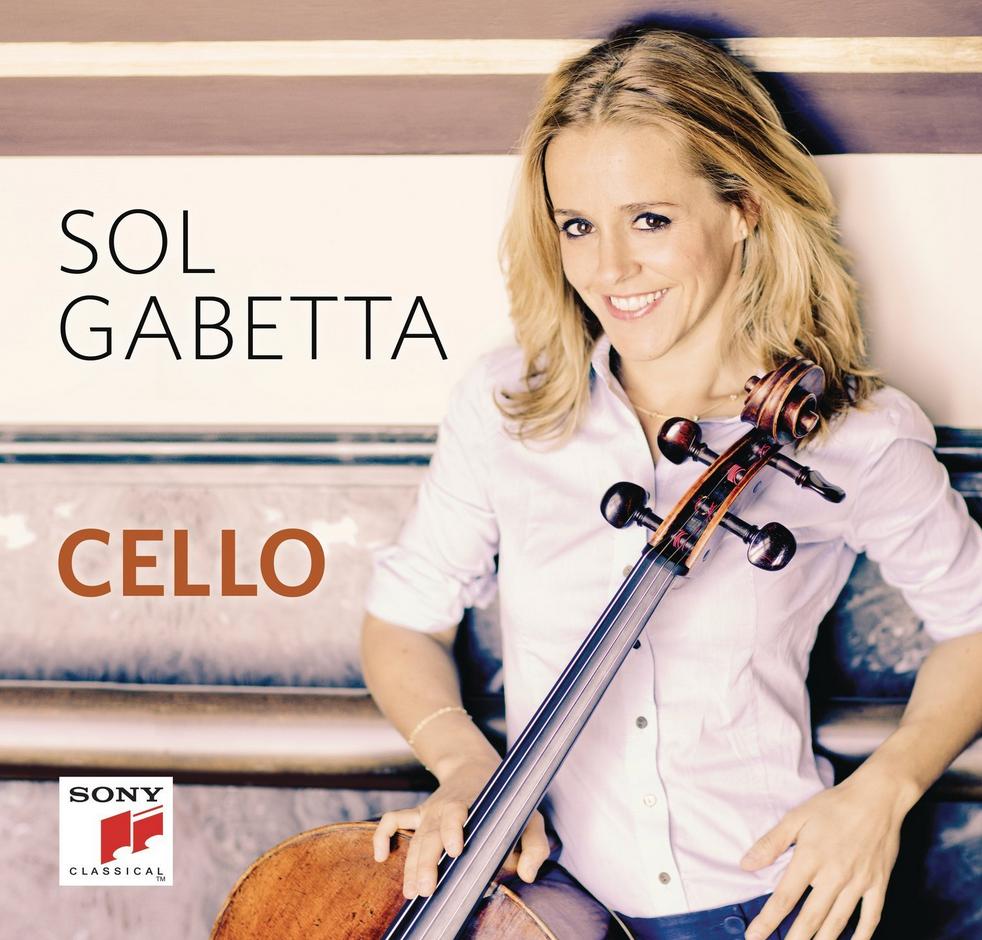 Sol Gabetta: Cello
Sol Gabetta/Various Artists
Sony 88985342962

Sol Gabetta is a stunning cellist, and this is an exceptional compilation of the great work she has already achieved in the recording studio so far in her short career. In addition to Elgar's evergreen Cello Concerto, here are also some Elgar salon works, and a couple of really worthwhile short pieces by Dvorak: Silent Woods and the Rondo. The second album is mainly given over to short encore pieces such as, inevitably, Saint-Saens's The Swan, and less obviously, Pablo Casals's beautiful reworking of a Catalan folk song, The Song of the Birds. Truly exceptional, and no cello lover should miss this.
Download from iTunes >
Buy from Amazon >

After 6pm each weekday evening on Classic FM Drive, John showcases a track from the Drive Discovery, a fantastic new release.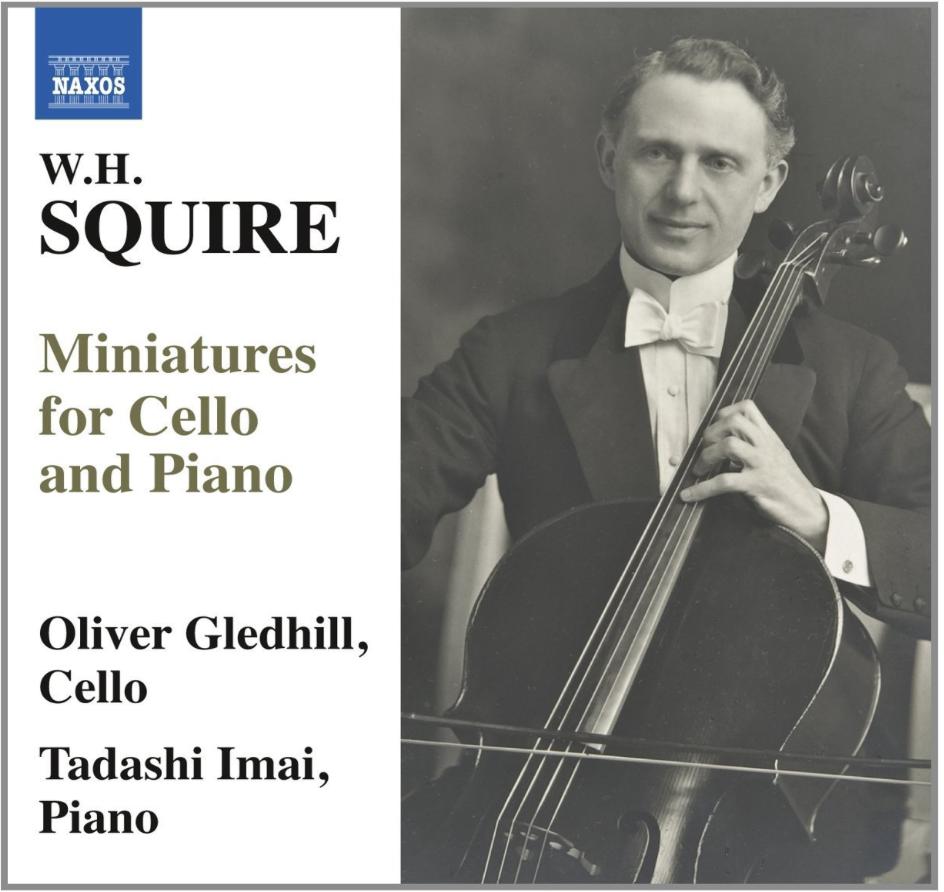 W.H. Squire: Miniatures for cello and piano
Oliver Gledhill/Tadashi Imai
Naxos 8571373

William Henry Squire was Britain's leading cellist from the late 1890s to the late 1920s and a prolific artist in the early recording era. He composed a series of exquisite miniatures for the cello, the best of which are collected here for the first time. They were written largely between the ages of 18 and 33, often with specific audiences in mind – whether Promenade Concerts, recital platform or grade examinations – and include his signature piece, Sérénade, and his enigmatic tribute to Dvořák, Chansonnette. Five of the 20 have never before been recorded so this really is quite a discovery, and quite an achievement for young cellist, Oliver Gledhill.
Download from iTunes >
Buy from Amazon >

ALBUM OF THE WEEK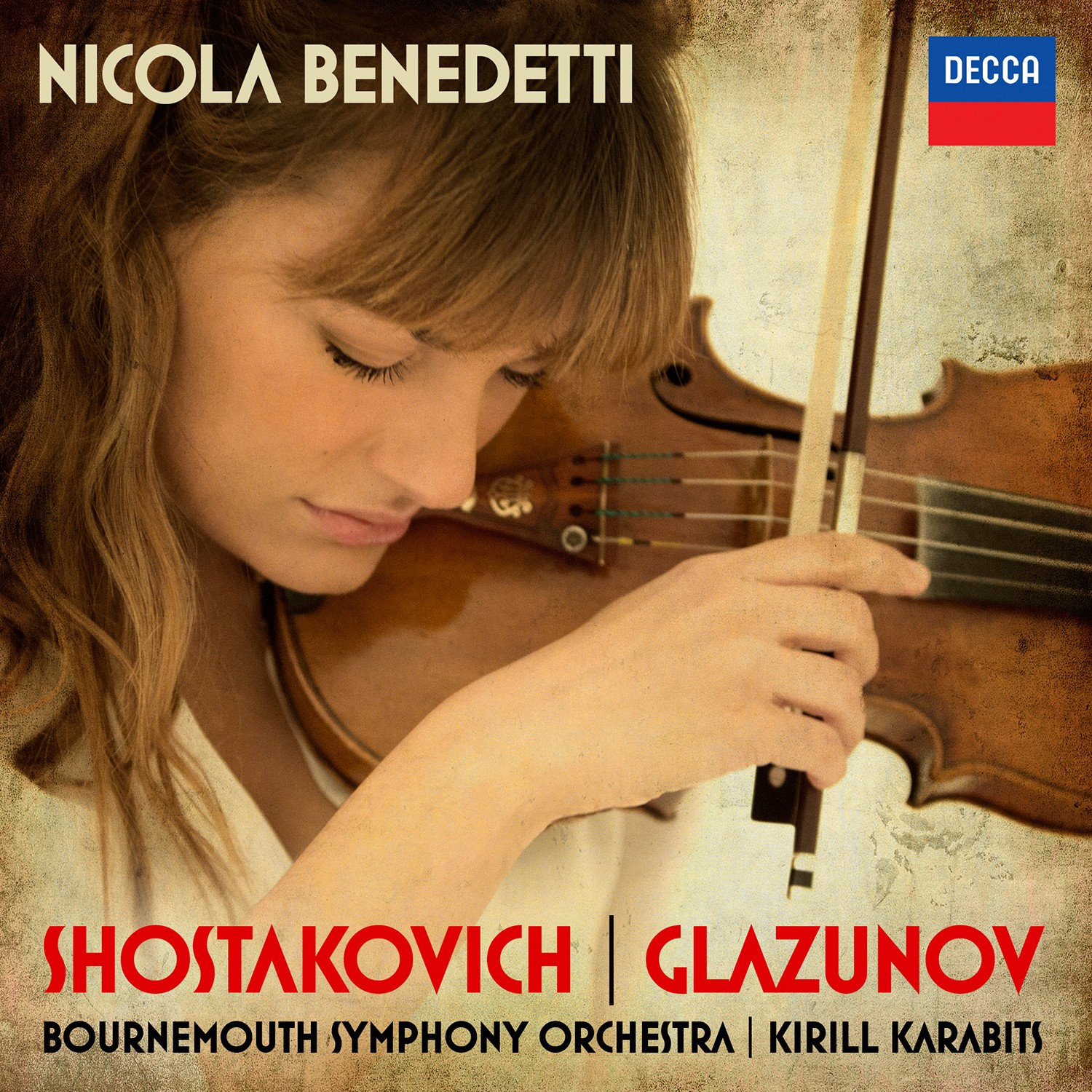 Shostakovich/Glazunov: Violin Concertos
Nicola Benedetti/Bournemouth Symphony Orchestra/Kirill Karabits
Decca 4788758

This is surely Nicola Benedetti's finest album yet. No more twee, soft-centred collections, like Homecoming and The Silver Violin. Instead two contrasted, but interlinked, Russian concertos, that vividly tell the story of the travails which that unfortunate country went through in the first half of the 20th century. Glazunov's sugary concerto from 1904 is full of good tunes, beautifully laid out for both soloist and orchestra. It proves why Glazunov was regarded in his own time as Tchaikovsky's successor. Benedetti's tone may not be as beautiful as some in this music, but she digs as deep as the piece allows, and is well partnered by the Bournemouth Symphony Orchestra under Kirill Karabits. This is a real success.
WATCH: Nicola Benedetti thinks you need the Glazunov Violin Concerto in your life - and is here to tell why >
Shostakovich's Violin Concerto No.1 is a work of searing intensity created in an entirely different Russia, 40 years later. Shostakovich was then under immediate threat of transportation to one of Stalin's gulags, or worse. He devised a clever way of surviving by writing conformist music to be performed immediately, and other more subversive stuff 'for the drawer', as he put it. This concerto lay there for seven years until Stalin was safely dead. Its premiere by the great David Oistrakh rightly created a sensation. It's fiendishly difficult to play. Even Oistrakh, whom I saw live frequently, and who was built like an all-in wrestler had to beg for mercy and insist an orchestral passage was put in between the long cadenza, and the exhausting finale, to give him a rest. It's a tribute to the fragile looking Benedetti how much power she can bring to bear in what has to be regarded as a real success for her, showing her formidable powers in an entirely different light.
Download from iTunes >
Buy from Amazon >
BEST BARGAIN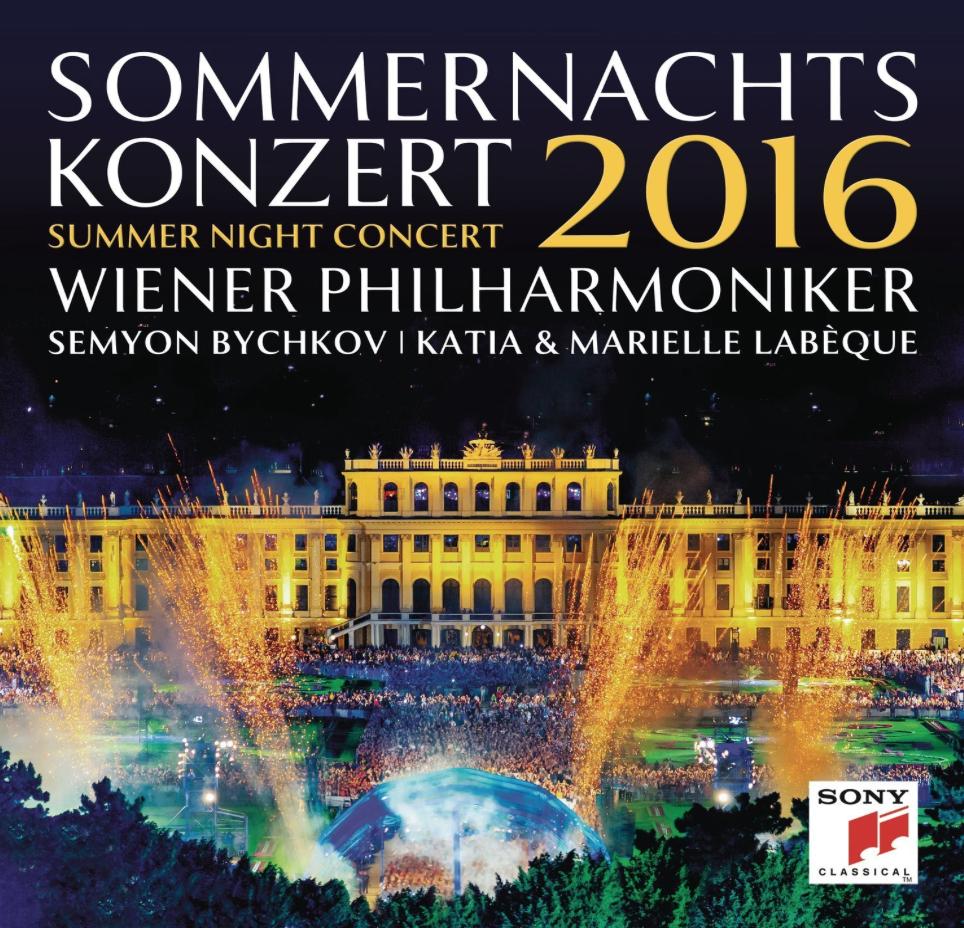 Summer Night Concert 2016
Vienna Philharmonic/Semyon Bychkov
Sony 88985313542

The Strauss family-dominated New Year's Day Concert from Vienna has long been a nice little earner for the Vienna Philharmonic, with recordings, speedily produced, sold all over the world. In recent years, anxious to create another bonanza, the Vienna Phil has taken to giving an early summer concert in the gardens of the city's beautiful Schönbrunn Palace. The 2016 one took place as recently as 26 May but is now available, well packaged, with some lovely photos, and containing far and away the best music making of this series so far. It's a French programme entrusted to the Paris based conductor Semyon Bychkov, who makes a terrific fist of a programme that mixes up lightweight and more serious items. For instance, as well as Ravel's Daphnis and Chloe Suite No.2, a genuine masterpiece, there's the same composer's Bolero, sounding really well with some classy Viennese playing. There's also Francis Poulenc's Concerto for Two Pianos, astonishingly getting its Vienna Philharmonic debut, with some perhaps less than poetic playing from the Labèque sisters, the only blot on this particular landscape. But all is forgiven with bubbly stuff like Offenbach's Can Can, the Farandole from Bizet's L'Arlésienne Suite, and the one concession to Vienna, the delicious Wiener Blut waltz, given an especially delightful encore performance here. Almost 80 minutes of often magical music making. Music for a summer evening? Emphatically, yes.
Download from iTunes >
Buy from Amazon >
25 Years of Europakonzert 1991–2015
Berlin Philharmonic Orchestra
EuroArts Europakonzert 8024260988

The Berlin Philharmonic are also only too well aware of the commercial benefits of creating a concert series that captures the imagination, and then turning out CDs, or in this case DVDs, to a worldwide audience. Twenty-five years ago the Europakonzert, to coincide with May Day, was inaugurated, and this EuroArts set includes DVDs of the TV transmissions of all the concerts from 1991-2015, that take place in a different European city each year. There is a formidable roster of conductors and soloists involved. Not just Abbado and Rattle, the relevant music directors, but Boulez, Barenboim, Haitink, Mehta, and Jansons, and also some distinguished soloists as well. Twenty-five DVDs for around £70 is pretty good value if you enjoy looking at concert or opera DVDs. I don't personally. I prefer just to listen to music rather than look at the actual music making itself on a screen. There also has to be the question about how many times you want to watch the same concert. But if this is the sort of thing you like, you will like this sort of thing. There is much to admire here.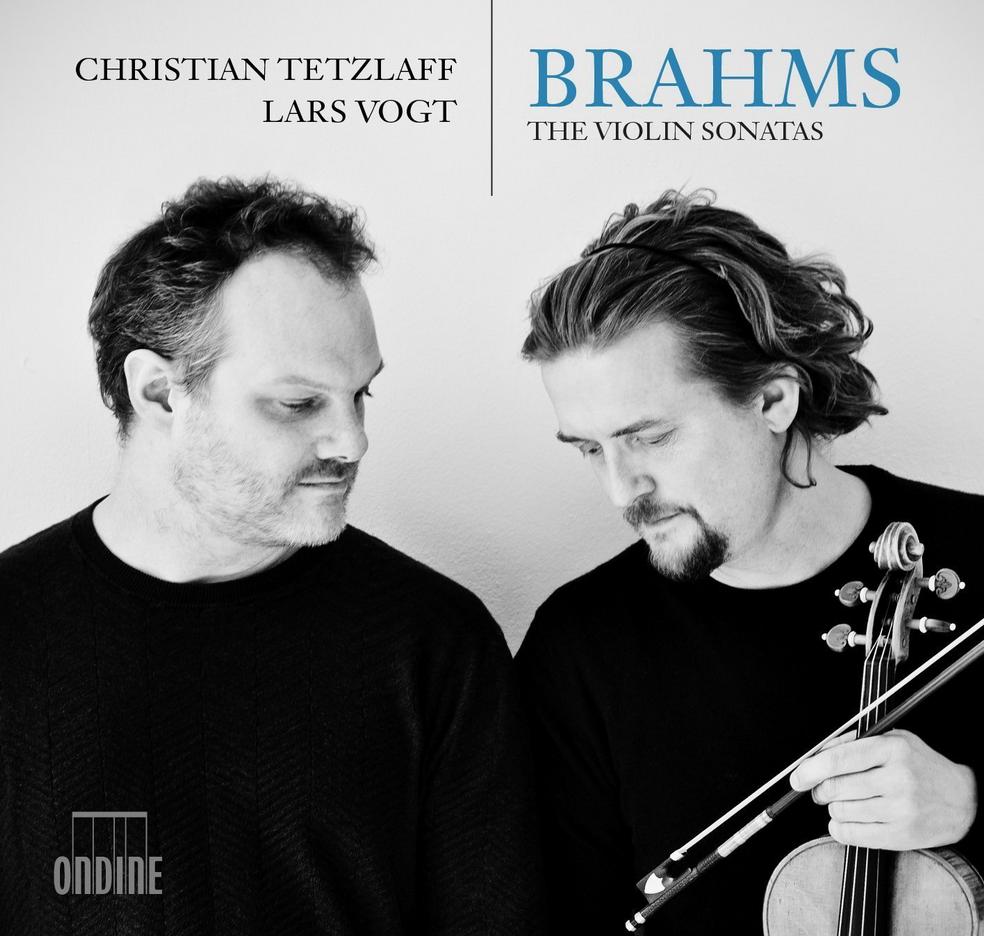 Brahms: The Violin Sonatas
Christian Tetzlaff/Lars Vogt
Ondine ODE12842

This is a mightily impressive album that I am giving a first play to on my programme (Sunday 10 July, 7pm), when I will be featuring the Scherzo from the so called FAE Sonata for which Brahms composed a single movement when he was 20, the opening movement of the first sonata composed when Brahms was 45, and the slow movement of the third sonata composed when he was 55. Tetzlaff is a very searching interpreter, so all of the performances here sound freshly minted. He really does dig deep into the music in a way a lot of even quite distinguished violinists don't. He is exceptionally well partnered by the pianist and conductor Lars Vogt who is also a musician of real stature, as those lucky enough to see him perform with his new charges, the Royal Northern Sinfonia can readily attest. At the pinnacle of the violin repertoire, the Brahms sonatas offer a competitive field. But this recording goes to the top, or very near it, and the attractions of the playing are greatly helped by extensive notes, including a conversation with both artists, and also very good sound.

Buy from Amazon >
Reconnection
Ruth McGinley
Lyte Records LR037

The Ulster pianist Ruth McGinley won major prizes as a teenager, and went out on the concert circuit in the 90s/early noughties. She then, understandably enough, found the pressure getting to her, and stepped back a bit from her career, to bring up a child, and reconsider her future. In recent years she's gone back to performing, as the accompanist to the bestselling group The Priests, and doing lots of other work in Northern Ireland, that only now does she feel confident enough to produce a solo album. Hence, the title, Reconnection. In reconnecting with her past as a soloist on this disc, she does really well, playing some straight forwardly classical pieces, and also some charming lighter things, with music by Randy Newman, Gershwin, and Charlie Chaplin. I shall be playing the Randy Newman piece, and the Gershwin one, in an arrangement of serpentine complexities by the great American pianist Earl Wild. This very well recorded album makes for ideal quiet, downtime listening. I hope this is a success for her, and she makes some further reconnections with her listening public.
Download from iTunes >
Buy from Amazon >
David Mellor is Opera and Classical Critic of the Mail on Sunday and presenter of his own show on Classic FM, Sundays 7pm.