New releases: Isabelle Faust plays Mendelssohn & Antonio Meneses plays Tchaikovsky, Schumann and Saint-Saens
21 August 2017, 10:00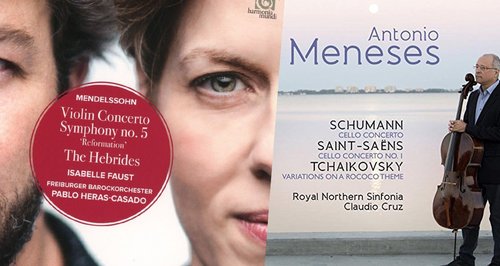 Throughout the week Classic FM's presenters bring you the best new recordings, including world exclusives and premiere broadcasts of latest releases.

John Suchet plays a track from his featured Album of the Week at 10.15am every weekday.
Mendelssohn: Violin Concerto; Symphony No. 5; The Hebrides Overture - Pablo Heras-Casado conducts Isabelle Faust & the Freiburger Barockorchester
Harmonia Mundi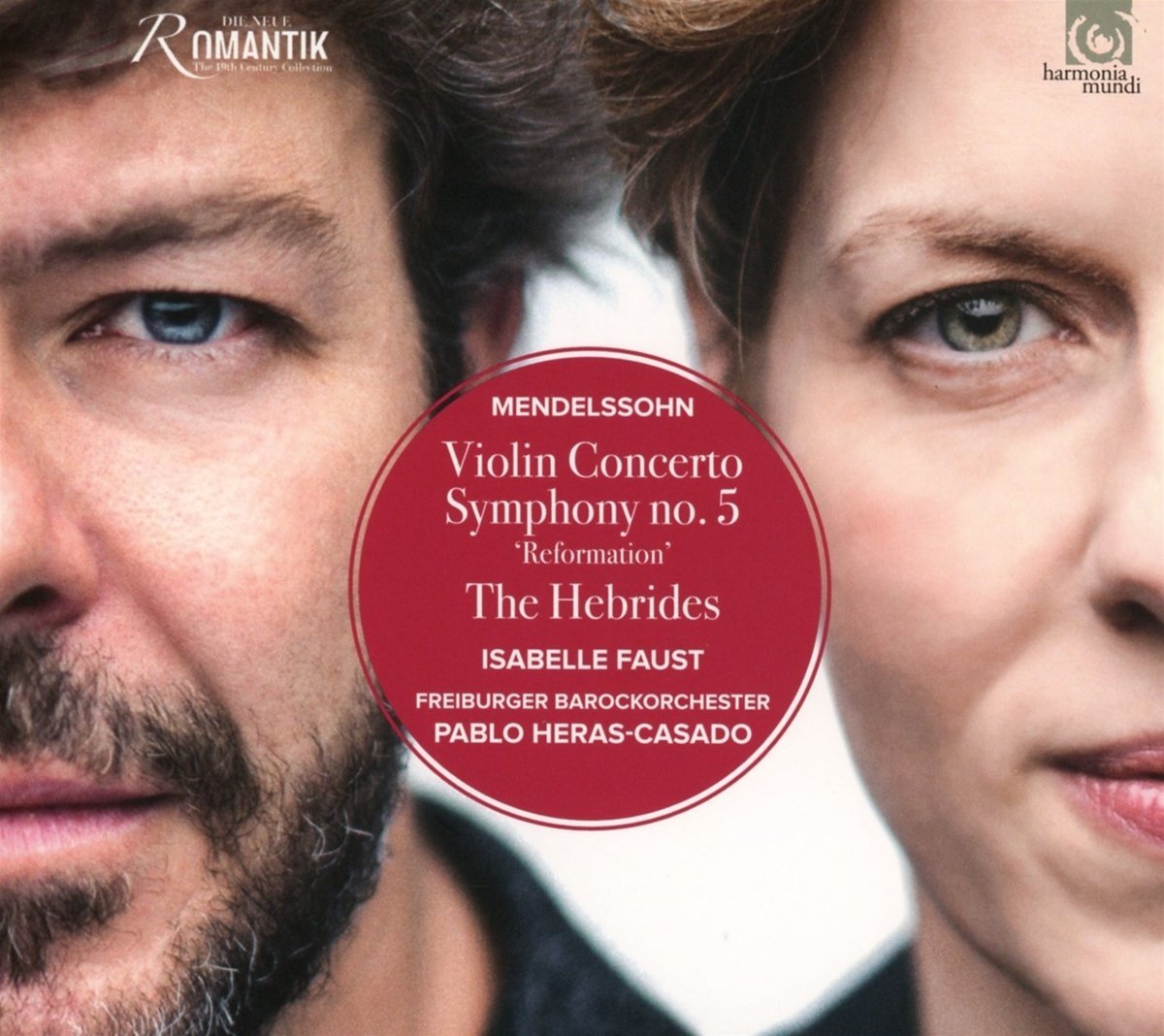 After the mystical 'Hebrides' Overture and the masterly Reformation Symphony, Mendelssohn embarked on his second violin concerto. After a long gestation in which he polished the orchestration and meticulously revised the solo part, the work was finally premiered in Leipzig in 1845. From David to Joachim, virtuosos honed the violin part with the composer over successive revivals, leaving to posterity traces of their playing style: fingering, bowing and score markings. This precious heritage has been scrutinised as a previously unexploited expressive resource.
Isabelle Faust, accompanied by the Freiburger Barockorchester, in top form, under the direction of Pablo Heras-Casado, offers us a miracle of purity and lyricism in a freshly-minted interpretation that fulfils Mendelssohn's promise of a concerto to make the angels rejoice in heaven!

John Brunning plays a track from his featured Drive Discovery at 6.15pm every weekday.
Tchaikovsky: Variations On A Rococo Theme & Schumann: Cello Concerto - Antonio Meneses & the Royal Northern Sinfonia
Avie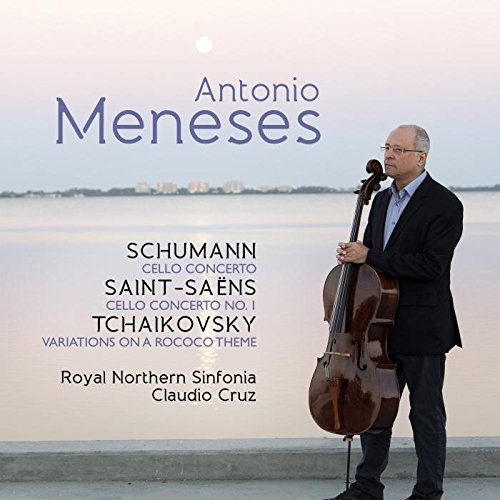 Antonio Meneses celebrates the 35th anniversary of winning First Prize and the Gold Medal at the International Tchaikovsky Competition in Moscow, as well as his 60th birthday in August 2017, with his first recordings of three cornerstones of the cello concertante repertoire: Schumann's Cello Concerto in A minor, Saint-Saëns' Cello Concerto No. 1, and Tchaikovsky's Variations on a Rococo Theme.
Meneses adds to his distinguished discography with three works with an orchestra he has not previously recorded: Schumann's Cello Concerto in A minor, Saint-Saëns' Cello Concerto No. 1, and Tchaikovsky's Variations on a Rococo Theme. Early, seminal recordings with Herbert von Karajan led to further, phenomenal success and recognition of Antonio's beguiling combination of virtuoso élan and thoughtful introspection.
His tenth recording for AVIE, these first concertante recordings form a vital part of his series for the label that includes several cornerstones of the cello repertoire, including Bach's Six Cello Suites, the complete cello music by Beethoven (with pianist Menahem Pressler), the two Haydn concertos, and the Grammy-nominated pairing of concertos by Hans Gál and Edward Elgar for which he was joined by Claudio Cruz and the Royal Northern Sinfonia, as he is on this new release.