Mystery ballerina appears on London canalside, dancing to 'The Swan' for an audience in canoes
29 July 2020, 14:10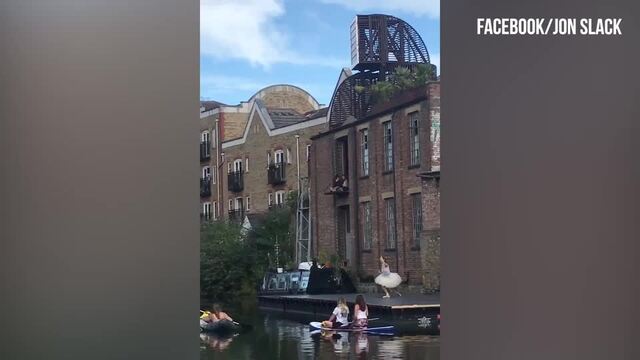 A solo ballerina performs routine to 'The Swan' on a London canalside
A solo ballerina pirouettes on a London riverbank, her audience sat in canoes. This is a minute of peace we all need right now…
When times are tense, moments like this teach us how to breathe again.
A beautiful video (watch above), filmed on a canal in East London, shows a solo ballerina delicately dancing to French composer Saint-Saëns' 'The Swan', quite literally transforming into the graceful creature on the waterside.
As she pirouettes on the bank, passing canoeists pause to enjoy the show.
She stands, curtseys and receives an almighty round of applause from passing walkers, cyclists and sunbathers across the water.
Read more: World's greatest ballerinas dance in their homes for coronavirus relief >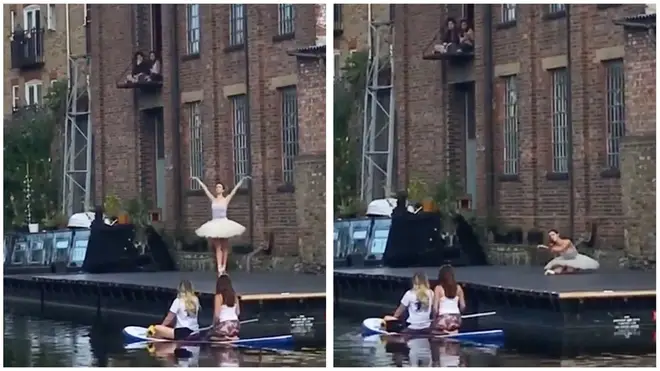 The video, posted on Facebook by passer-by Jon Slack, has had over 350,000 views.
The mystery ballerina is yet unnamed, but she's provided us all with a perfect moment to reflect on the power of music and dance to uplift us in times of need.
Art is everywhere, and we need it more than ever...