Saint-Säens' Danse Macabre on electric guitar proves it's actually a monolithic rock instrumental
23 August 2016, 10:16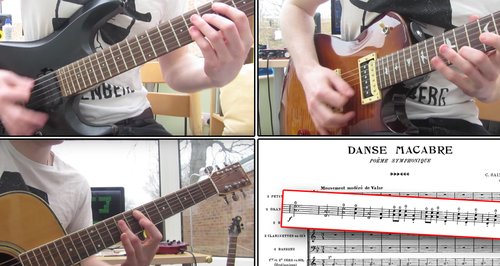 A YouTuber has turned Camille Saint-Säens' creepy orchestral Danse Macabre into a fully rocktageous instrumental metal workout.
Using a variety of guitars and techniques (hello, bottlenecked melody), YouTuber Joe Parrish has rearranged the classic piece as a symphonic rock masterpiece.
Have that, Jonathan Creek.

This might be stating the obvious, but it's not the the first time classical music has been turned into a righteous rock symphony. Or the second. Or even the third.