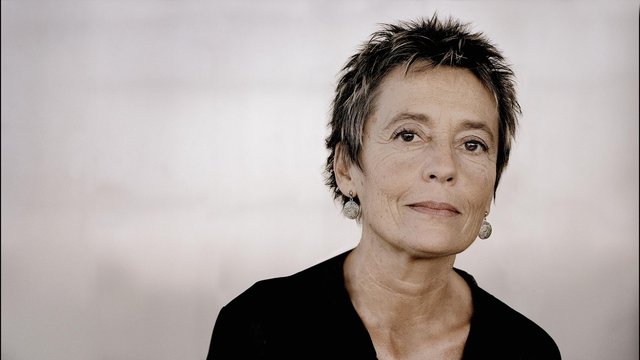 Biography
Born in Lisbon on 23 July 1944, Maria João Pires' first recital was at the age of five. At seven, she was already publicly playing Mozart piano concertos.

When she was nine, she received Portugal's highest prize for young musicians. She went on to study composition and music theory at the Lisbon Conservatory, followed by spells in Munich and Hanover, Germany.

In 1970, she won the Beethoven Bicentennial Competition in Brussels. Pires made her London debut in 1986 at the Queen Elizabeth Hall.

For more than 40 years, she has regularly performed with the world's major orchestras, including in Europe, America, Canada, Israel and Japan.

In 1989 Pires signed an exclusive record deal with Deutsche Grammophon. Her many successful recordings include Moonlight, featuring Beethoven sonatas, Le Voyage Magnifique, the complete Impromptus of Schubert, and Nocturnes by Chopin.

In 2006 Pires moved to Lauro de Freitas — a town near Salvador, Brazil. The move was prompted by a deterioration in her relationship with the Portuguese authorities over a school for underprivileged children that she set up in rural Portugal.

She has played with the world's major orchestras including the Berlin Philharmonic, the Boston Symphony Orchestra, the Royal Concertgebouw, the London Philharmonic, the Orchestre de Paris, and the Vienna Philharmonic.

Pires is a keen performer of chamber music. She has particularly worked all around the world with violinist Augustin Dumay.
View more
Discover Maria João Pires