Bradley Cooper to star in and direct Leonard Bernstein biopic – after taking the baton from Jake Gyllenhaal
25 January 2019, 14:26 | Updated: 6 February 2019, 17:05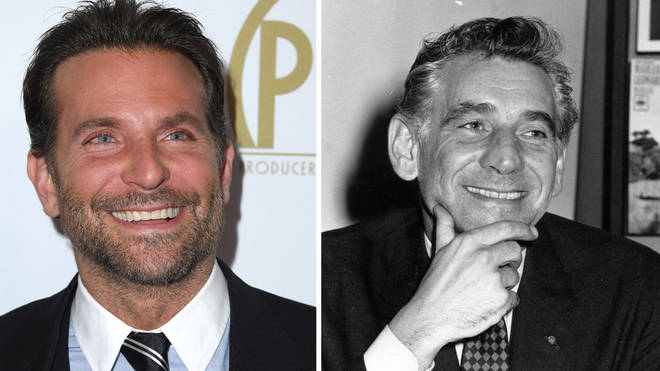 Just days after Jake Gyllenhaal announced plans to star as Leonard Bernstein in a new biopic film, Bradley Cooper announced a 'rival biopic' – with Steven Spielberg as producer.
Following the success of his directorial debut A Star is Born, Bradley Cooper plans to direct and star in a new biopic on legendary composer and conductor Leonard Bernstein.
Bernstein will be co-financed by Paramount Pictures and Steven Spielberg's production company, Amblin Entertainment, with a script by Josh Singer.
The film will feature music by the late composer, including songs from West Side Story, after Cooper was granted exclusive music rights from the Bernstein estate.
But he wasn't the only one who wanted the rights.
The battle of the Bernstein biopics
On 1 May 2018, actor Jake Gyllenhaal announced he would play Leonard Bernstein in new biopic The American, which director Cary Fukunaga intended to start shooting last Autumn.
Nine days later, a 'rival' Bernstein biopic was announced, to be directed by and star Bradley Cooper, alongside Steven Spielberg and Martin Scorsese as producers.
Both projects tried to secure music rights from the Bernstein estate, which is carefully protected by the composer's children Jamie, Alexander and Nina. However, the estate eventually awarded exclusive rights to Paramount Pictures and Spielberg's company, Amblin Entertainment.
Spielberg to direct a film remake of West Side Story, starring Ansel Elgort >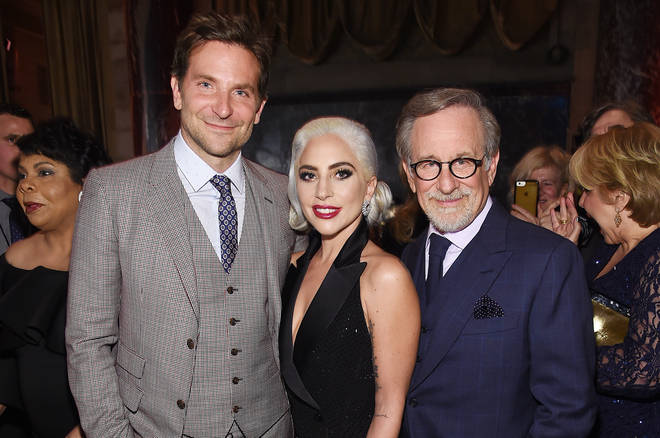 Jamie, Alexander and Nina said in a press release: "In our father's centennial year celebration, we are delighted to form an exclusive and unprecedented partnership with Paramount Pictures, Amblin and this extraordinary group of filmmakers to create a Leonard Bernstein biographical film. They understand our father and are passionate about telling his story."
This means The American does not have permission to feature any music that Bernstein composed, including West Side Story.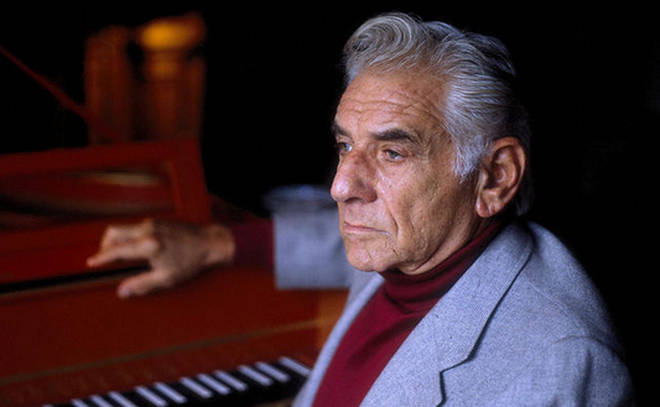 Is Jake Gyllenhaal still making his Bernstein biopic?
The reports are inconclusive. According to a November interview with Gyllenhaal on philly.com, the actor is no longer pursuing the project: "He won't, as he once planned, be doing the Leonard Bernstein biopic — that role has reportedly gone to Bradley Cooper, who is said to be pursuing [Carey] Mulligan to costar."
However, other sources claim that despite The American losing out on music rights, the biopic is still going ahead. Although they can't use any music from West Side Story, much of the music Bernstein conducted (including a number of Gustav Mahler's symphonies) is now in the public domain.
"Like many people, Leonard Bernstein found his way into my life and heart through West Side Story when I was a kid," Gyllenhaal said in a press release last May.
"But as I got older and started to learn about the scope of his work, I began to understand the extent of his unparalleled contribution and the debt of gratitude modern American culture owes him. As a man, Bernstein was a fascinating figure — full of genius and contradiction — and it will be an incredible honour to tell his story with a talent and friend like Cary Fukunaga."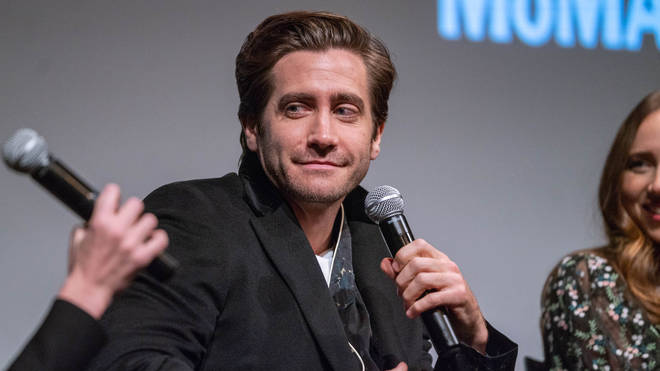 The screenplay for The American, written by Michael Mitnick, is based on Humphrey Burton's biography, Leonard Bernstein. The film will give an intimate portrayal of the man behind the music, including his homosexuality.
Aged just 25, Leonard Bernstein became the youngest guest conductor in the history of the New York Philharmonic. He shot to fame when he later composed the music for West Side Story, which opened on Broadway in 1957 and was made into a film in 1961. The composer died on 14 October 1990, aged 72.
Shooting for Bernstein is expected to start in Autumn 2019.