Monumental official trailer for Bernstein biopic 'Maestro' is finally released
27 October 2023, 12:24 | Updated: 27 October 2023, 12:25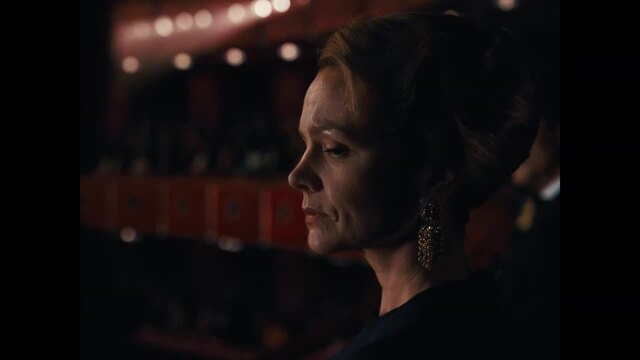 Watch the trailer for Maestro
The official trailer for Bradley Cooper's 'Maestro' has landed, scored with a musical favourite of Bernstein's – Mahler's monumental Symphony No.2.
Bradley Cooper's Maestro, an intimate portrait of the staggering career of American conductor Leonard Bernstein and his lifelong relationship with wife Felicia Montealegre Cohn Bernstein, played by Carey Mulligan, is coming to Netflix in December.
Now an official trailer scored by the majesty of Mahler, whose music Bernstein championed throughout his career, has landed ahead of the release.
"If summer doesn't sing in you then nothing sings in you," Cooper says at the beginning of the trailer as an old man, gently playing the piano at home. "And if nothing sings in you, then you can't make music."
That quote is "something [my wife] told me", Cooper adds.
As the trailer moves through the years, and in and out of colour, the music evolves. Rewinding to the moment the Bernsteins met, the choral glory of Mahler's Symphony No.2 enters.
We later see Cooper as Bernstein with baton in hand, conducting the work at the towering Ely Cathedral.
Read more: Who was Leonard Bernstein? Exploring the man behind the 'Maestro'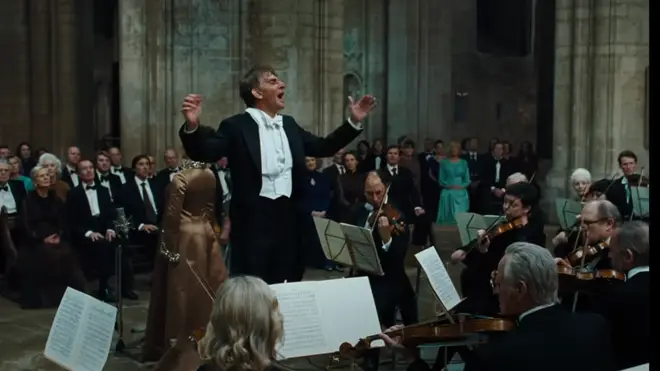 Netflix describes Maestro as "a love letter to life and art" and "an emotionally epic portrayal of family and love".
The film also stars Maya Hawke as daughter Jamie Bernstein, and Sarah Silverman as Leonard Bernstein's younger sister, Shirley, who tells Montealegre in the trailer: "There's a price for being in my brother's orbit, you know that."
Written by Bradley Cooper and Josh Singer, with stellar duo Martin Scorsese and Steven Spielberg as producers, Maestro will land in select cinemas on 22 November and on Netflix 20 December.
It premiered on 2 September at the Venice Film Festival, where it sparked a seven-minute standing ovation.
Read more: Who was Felicia Montealegre, Chilean actress and Leonard Bernstein's wife?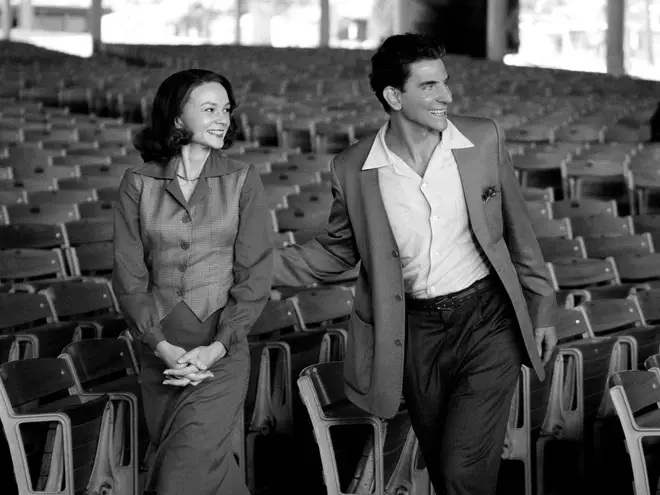 Bernstein, who died in 1990 at the age of 72, is widely considered the first great American conductor. He led the New York Philharmonic and famous Young People's Concerts, and was a great champion of Mahler's symphonies, including the Second, which has possibly the greatest symphonic finale in history.
It makes the perfect dramatic and heart-wrenching backdrop for this official trailer.