Alicia Keys gives a shout-out to Beethoven in her Grammys piano medley
28 January 2020, 12:17 | Updated: 28 January 2020, 12:51
"Music changes the world, just like Beethoven said..."
Ludwig van Beethoven's music has often been present in times of conflict and political change – from Bernstein conducting his 'Ode to Joy' after the fall of the Berlin Wall, to the opening notes of his Fifth Symphony becoming a symbol for Allied victory in the Second World War.
And at the 62nd Grammy Awards, songwriter and pianist Alicia Keys used her moment in the presenting spotlight to perform an epic piano medley, during which she shouted out the great composer himself in his 250th anniversary year.
"Tonight, we must unite in spite of all the news that we're seeing.
"Commander in chief impeached y'all get out, let's bring Cardi B in."
Read more: Hildur Guðnadóttir is first solo female to win 'Best Score' Grammy >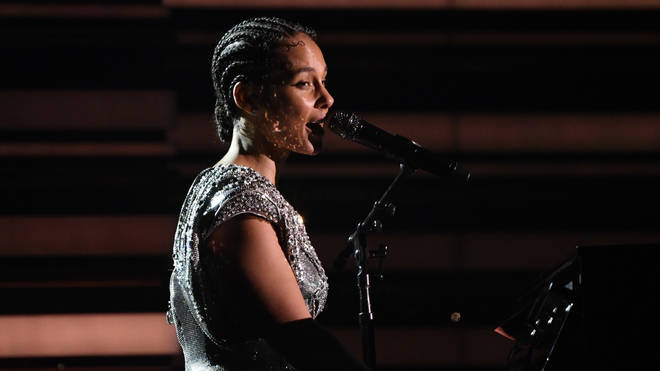 Singing to the tune of Lewis Capaldi's hit song 'Someone You Loved', Keys continued:
"'Cos music changes the world, just like Beethoven said,
"Old dude in a wig but I still give him some cred.
"It's just too many lies, too much hate too much spin. It's when good people do nothing that the bad guys win."
Read more: Watch Lizzo absolutely boss her flute solo at the Grammys >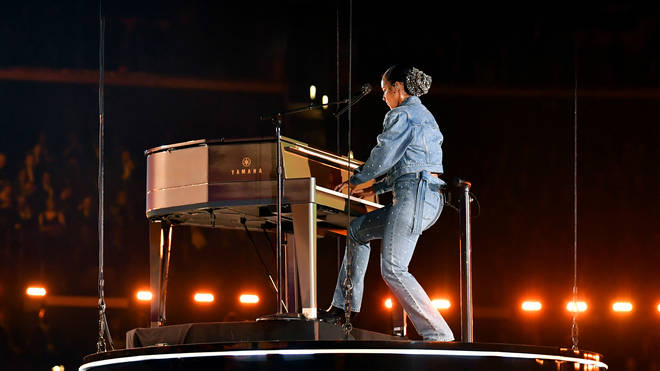 It's not a word-for-word quote from LVB, but he did say some very similar things – like "music should strike fire from the heart of man" and "music is a higher revelation than philosophy".
And he was a man of his word. A passionate and turbulent character, Beethoven added emotion and mood to his music that the Classical period just hadn't heard before. His 'Eroica' Symphony No. 3, which was twice as long as any symphony written before it, marked the dawning of the Romantic period and changed the course of music forever.
Most of all, Keys' musical speech highlights the enduring presence of music in times of conflict – whether it's coming from Billie Eilish, Lewis Capaldi or, indeed, Beethoven.
And we're here for every minute of it. Watch her full performance below.
Join John Suchet every day on Classic FM for Beethoven – The Man Revealed, a year-long series about Beethoven's life, to celebrate 250 years since the great composer's birth.