Violinist Nicola Benedetti to become NYOGB ambassador
5 June 2019, 10:02 | Updated: 6 June 2019, 11:35
The award-winning Scottish violinist will work with the National Youth Orchestra of Great Britain to support young people's music-making in the UK.
Nicola Benedetti has announced she will become an NYO Ambassador, joining forces with the orchestra to support young people's music education across the UK.
As part of the Young Ambassadors scheme, Nicola will help support the professional development of NYO musicians and alumni, and students in their final and post-graduate years at music conservatoires across the UK.
The star violinist joins a stellar line-up of ambassadors for the National Youth Orchestra of Great Britain, including trumpeter Alison Balsom, conductor Sir Mark Elder and soprano Danielle de Niese.
Already a leading advocate for music education, Nicola described her collaboration with NYO as a "natural fit".
She told Classic FM: "I never actually got to play in NYO, which is one of my biggest regrets. But I admire the organisation so much, the musicianship of the orchestra and also how those young musicians are now being encouraged to inspire other young musicians who are not necessarily in the orchestra."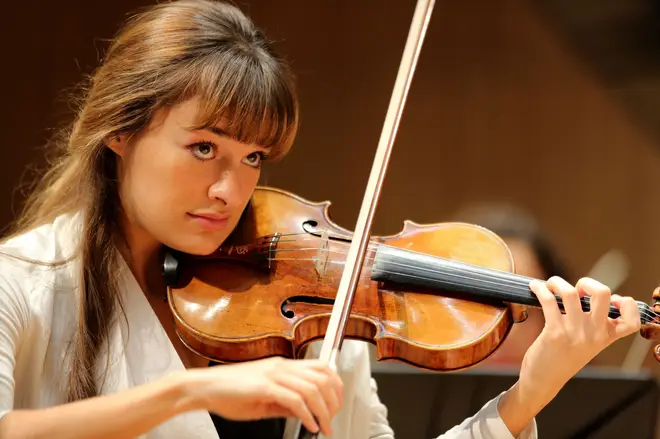 The partnership begins later this month when Benedetti will be performing Tchaikovsky's Violin Concerto alongside NYO's 164 teenage musicians, as part of their sold-out summer concert tour.
Sarah Alexander, NYO's Chief Executive and Artistic Director said: "We are so excited to be working with Nicola, an incredibly passionate and brilliant musician who devotes her time not only to performance, but also to sharing her love for music and expertise with young musicians coming up behind her.
"Every single one of our brilliant teenagers understands the power of sharing orchestral music with other teenagers. Through NYO Inspire they share their skills with other young people from all backgrounds, in areas of the UK where orchestral music opportunities in schools are dwindling, and with those who have the least access to musical opportunity."
In turn, NYO musicians will also support the launch of The Benedetti Foundation, Nicola Benedetti's charitable foundation supporting young people, music teachers, and the wider music education system, launching later this year.
Over the last few months, Nicola has been presenting an educational video series, With Nicky, which is aimed at students and young violinists. Watch the videos here.
The National Youth Orchestra of Great Britain is Classic FM's Orchestra of Teenagers. The orchestra is still taking applications for NYO 2020 – more here.