Listen to Andrea Bocelli duetting with Dua Lipa and Ed Sheeran on new album 'Sì'
26 October 2018, 12:47 | Updated: 26 October 2018, 12:55
Andrea Bocelli's new single with Dua Lipa, 'If Only', is out now.
'Sì', Andrea Bocelli's first album of all-new material in 14 years, was released today (26 October).
The album, which celebrates "love, family, faith and hope", contains duets with pop singer Dua Lipa, classical crossover star Josh Groban and soprano Aida Garifullina.
Although the 16-track album does not feature 'Perfect Symphony', Bocelli's duet with Ed Sheeran, it does include a new track co-written by Sheeran and Tiziano Ferro, 'Amo Soltanto Te'.
Dua Lipa released a clip of their new duet 'If Only' on Instagram earlier today.
Andrea Bocelli's duet with his son Matteo Bocelli, 'Fall On Me', also features on the album as well as album track 'Ven a Mi'.
'Fall On Me' is the end credits song of the upcoming Disney movie The Nutcracker and The Four Realms (due on 2 November) starring Keira Knightley, Mackenzie Foy, Helen Mirren and Morgan Freeman.
Watch: Andrea Bocelli's amazing performance of 'Nessun Dorma' at The Global Awards
On blending his voice with his son's vocals, Bocelli said: "Technically they are very different, but there is one thing that makes them most similar: the attitude. That characteristic way of expressing yourself through your voice.
"This makes Matteo and I very similar. But that is something that you cannot learn, that cannot be taught. That is something you are born with."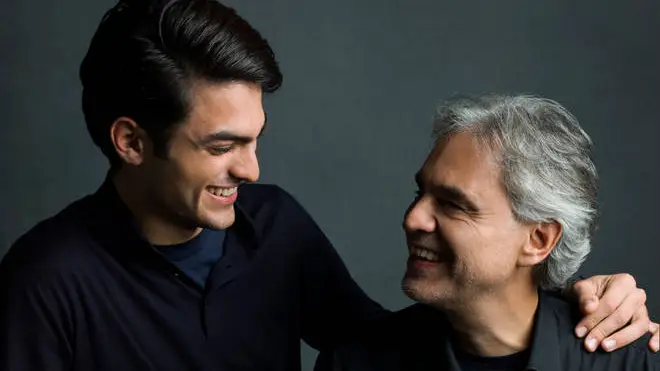 The album, which was recorded at his home in Forte dei Marmi, Italy also features Matteo's half-brother, Amos Bocelli. He plays piano on the acoustic versions of 'Sono Qui' and 'Ali di Libertà'.
On recording the album, Bocelli said: "I wanted to go back to my memories of being a young man, playing at a piano bar. Obviously since then, I've produced lots of albums, sung lots of covers, performed many other things.
"But at a certain point I said to myself: 'Maybe the time has come to put my effort into finding new songs.' Like starting all over again, as it were, in my career."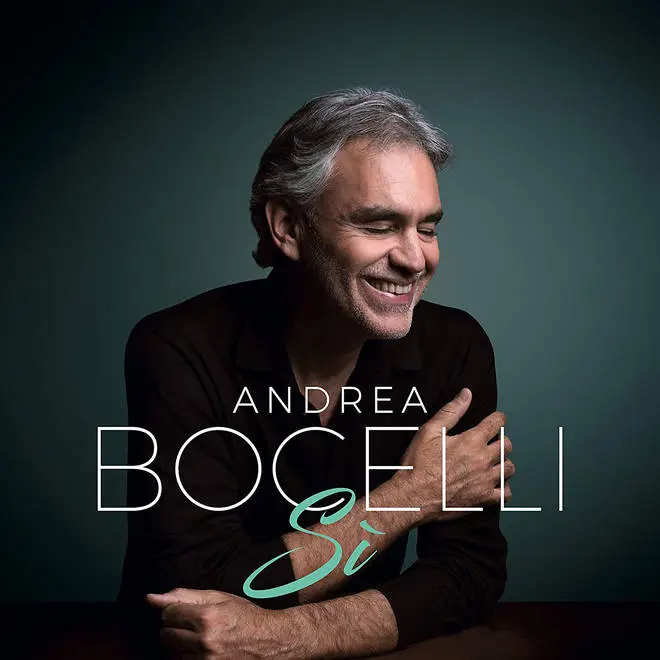 Andrea Bocelli – Sì:
1. Ali di Libertà
2. Amo Soltanto Te (feat. Ed Sheeran)
3. Un'Anima
4. If Only (feat. Dua Lipa)
5. Gloria The Gift Of Life
6. Fall On Me (feat. Matteo Bocelli)
7. We Will Meet Once Again (feat. Josh Groban)
8. I Am Here
9. Vertigo (with Raphael Gualazzi at the piano)
10. Vivo
11. Dormi Dormi
12. Ave Maria Pietas (feat. Aida Garifullina)
13. Meditation
14. Miele Impuro
15. Sono Qui (acoustic version)
16. Ali di libertà (acoustic version)
Listen to 'Fall On Me' on Spotify and on Andrea Bocelli's website.