Who is Aida Garifullina, Russian soprano opening the World Cup 2018?
15 June 2018, 12:10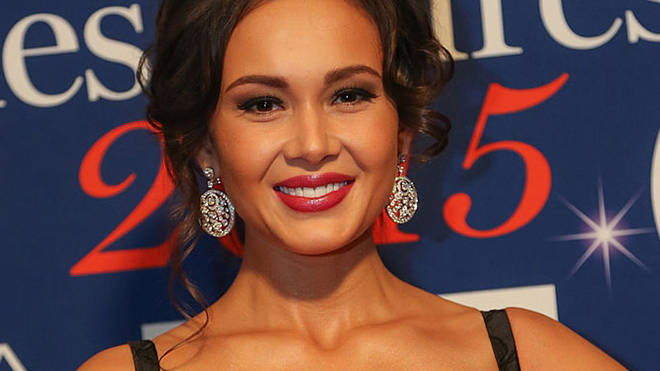 Who is the young Russian opera star who performed with Robbie Williams at the Opening Ceremony of the 2018 FIFA World Cup in Moscow?
Aida Garifullina is a Russian soprano, born in 1987 in Kazan, the capital of the Republic of Tatarstan.
She is best known for singing her signature aria 'Je veux vivre' from Gounod's Roméo et Juliette.
Aida studied with the renowned tenor Siegfried Jerusalem in Nuremberg, before making her debut at the Mariinsky Theatre in January 2013. The Financial Times described her as a "major new talent".
Aida had her first big break in the same year, when she won Plácido Domingo's Operalia competition. Since then, she has performed in some of the world's most impressive opera houses, including Vienna State Opera (where she is a regular performer) and Wigmore Hall.
The Times called her "the songbird from Kazan with the world at her feet".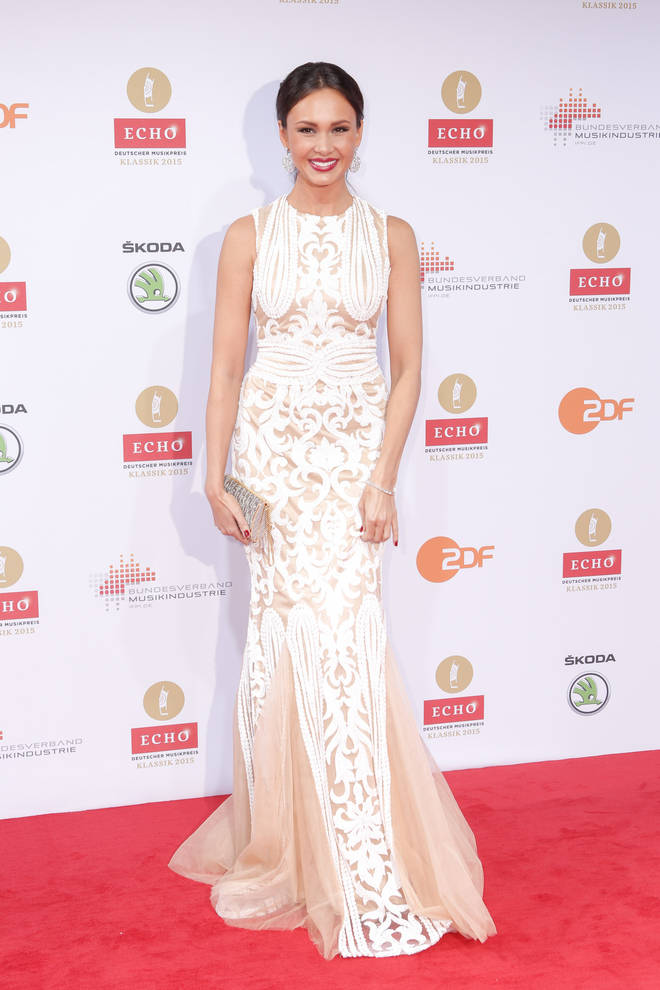 She was in Florence Foster Jenkins.
As well as having duetted with some of the greatest opera stars, including Plácido Domingo and Andrea Bocelli, Aida appeared in the 2016 film Florence Foster Jenkins with Meryl Streep.
She made a cameo appearance as the 20th-century soprano and actress Lily Pons, singing 'The Bell Song' – the famous aria from the opera Lakmé, which also features 'The Flower Duet'.
Aida was cast by director Stephen Frears himself, who is apparently a fan of hers. Her scene was filmed at the Hammersmith Apollo, London, which was transformed to look like New York's Carnegie Hall.
Aida on Instagram
The 31-year-old soprano is one of today's most popular Instagram opera stars, with 520,000 followers.
Aida revealed that she gained 20,000 Instagram followers in less than 24 hours, following her appearance with Robbie Williams at the World Cup.
She told the Press Association: "It's amazing, I see on social media so many pictures and videos of our performance with Robbie and I gained 20,000 followers today on Instagram and it's a sign that people really, really loved and enjoyed that performance. It's important for me that people loved it of course.
"I still can't believe that it happened yesterday night and we performed in front of all those people, with Robbie, and one of my favourite songs, Robbie's song 'Angels'.
"Putting my own style to this song without making too many changes to it but still a classical style, I think Robbie really loved it. It was never performed this way."
What did Aida and Robbie sing at the World Cup Opening Ceremony?
Aida and Robbie duetted on Robbie's song 'Angels' at the Opening Ceremony of the 2018 FIFA World Cup in Moscow, on Thursday 14 June.
Who is performing at the World Cup Opening Ceremony?
Of the performance, Aida told the Press Association: "[After the performance] I thanked him for this amazing journey and he said: 'We should do something in the future together, we should do some songs together in the future.'"
She added that she didn't know what they would sing together. "It doesn't matter actually what because he's an amazing artist and I enjoyed every moment working with him, talking to him, performing with him."
To coincide with her World Cup performance, Aida has released a new three-track digital EP with her record label Decca Classics, called Midnight in Moscow, which is available now.
What is Aida's schedule?
On top of a busy schedule filled with concert and opera performances, Aida will make her debut at the Metropolitan Opera in New York in 2019. Find out more about her schedule on her website.