Yoko Ono is campaigning for peace with a mass bell-ringing ceremony in Manchester
4 July 2019, 11:28
The artwork will see thousands of people ring 4,000 bells loud and clear across the city to promote harmony as part of Manchester International Festival.
Yoko Ono is enlisting thousands of people to ring 4,000 bells in Manchester for her latest artwork, Bells for Peace, which aims to promote world harmony.
The Japanese artist, singer and peace activist will be teaming up with locals for the mass bell-ringing ceremony as part of the Manchester International Festival (MIF) 2019, a celebration of artists from diverse art forms and backgrounds.
As well as using 4,000 ceramic bells, which are being specially hand-crafted and engraved for the occasion, Ono is adding antique church bells and a Buddhist bell to create an even richer sound – and the festival's organisers are also encouraging attendees to take part by bringing along their own bells.
After growing up in Tokyo, Ono moved to New York where she became involved in the city's downtown art scene — and it was during one of her London exhibitions in 1966 that she met her future husband, John Lennon.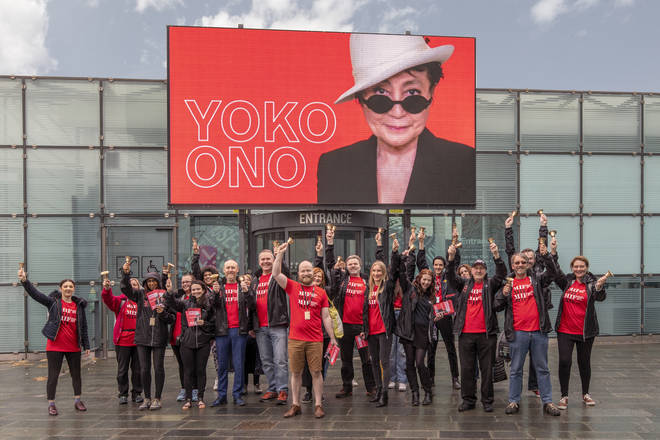 Together they campaigned for world peace, and famously used their honeymoon at the Hilton, Amsterdam to protest against the Vietnam War with their 'bed-in for peace'.
In room 702, the newlyweds staged the bed-in for seven days before flying to Vienna on 31 March, where they held a press conference in the Sacher Hotel from inside a large white bag.
The couple carried out the act to promote the concept of 'Bagism', which they defined as 'total communication' in that it removes the obstacle of pre-judging a person owing to the length of their hair or colour of their skin.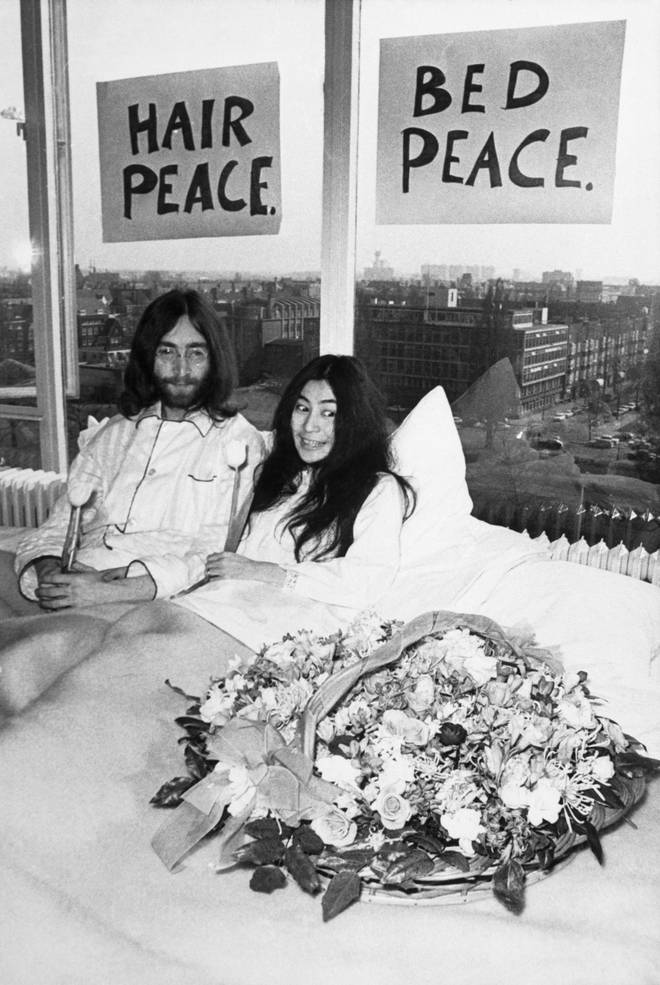 Continuing their work with her latest project, Yoko Ono told MIF: "Come and join together to send a message of peace to the world. The beauty of this piece will break the sky and more. Ring for peace! PEACE is POWER! I love you all."
Bells for Peace is free to attend and will take place at 6pm on Thursday 4 July at Manchester's Cathedral Gardens.
Listen to Yoko Ono on Spotify: