Medieval music by a 14th-century female composer is being heard for the first time in 600 years
8 March 2019, 16:57 | Updated: 8 March 2019, 22:48
To celebrate International Women's Day, this Newcastle-based choir are set to sing a liturgy written by a 14th-century female composer
This weekend, the Newcastle-based choir Schola Cantorum will be singing a rare liturgy that hasn't been heard in public for almost 600 years, as part of a Medieval worship service, The Liturgy of the Nails.
About the liturgy
Also known as 'Commemoration of the Nails of the Passion of the Cross of Christ', the liturgy was originally written by Constanza of Castile (1354-1394), the Abbess of the Royal Dominican Convent in Madrid, and is an extended meditation focussed on the ancient services of Vespers and Compline.
In writing this, Constanza was truly ahead of her time, because few women who lived during this period had produced similar work.
Now, women's choir Schola Cantorum have collaborated with Newcastle Cathedral and Professor Lesley Twomey, a Professor in Medieval and Golden Age Hispanic Art and Literature at Northumbria University, to bring her work to life.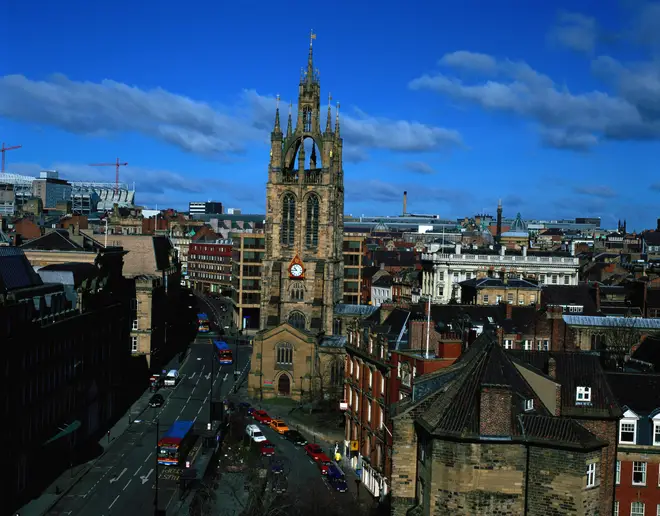 The Liturgy of the Nails – about the music
Since Constanza first shared her work in the 1300s, the original music to the liturgy has been lost.
Instead, Scola Cantorum will be singing her work to a series of chants that were popular during that period.
Directed by Kris Thomsett, the Cathedral's Assistant Director of Music, the choir will also be performing a hymn from a rare manuscript of music written for women's voices from the Royal Cistercian convent in Spain.
Speaking about the liturgy, Professor Twomey said: "Constanza de Castilla is a remarkable woman liturgist – also a royal princess.
"Her Liturgy of the Nails is unlike any other liturgy in the period and also provides new insights into the history of how the Passion was celebrated in Spain."
Where can I watch the performance?
Scola Cantorum is due to perform the liturgy at Newcastle Cathedral on Saturday 9 March, at 6.30pm-7.45pm.
The performance is free for all to attend and will be officiated by The Revd Canon Clare MacLaren.