New Releases: 'Winter Songs' by Ola Gjeilo & the latest album from Camille & Julie
20 November 2017, 10:00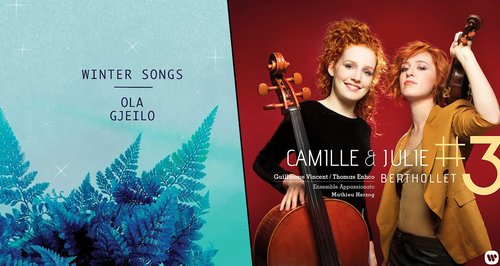 Throughout the week Classic FM's presenters bring you the best new recordings, including world exclusives and premiere broadcasts of latest releases.

John Suchet plays a track from his featured Album of the Week at 10.15am every weekday.
Ola Gjeilo: Winter Songs
Decca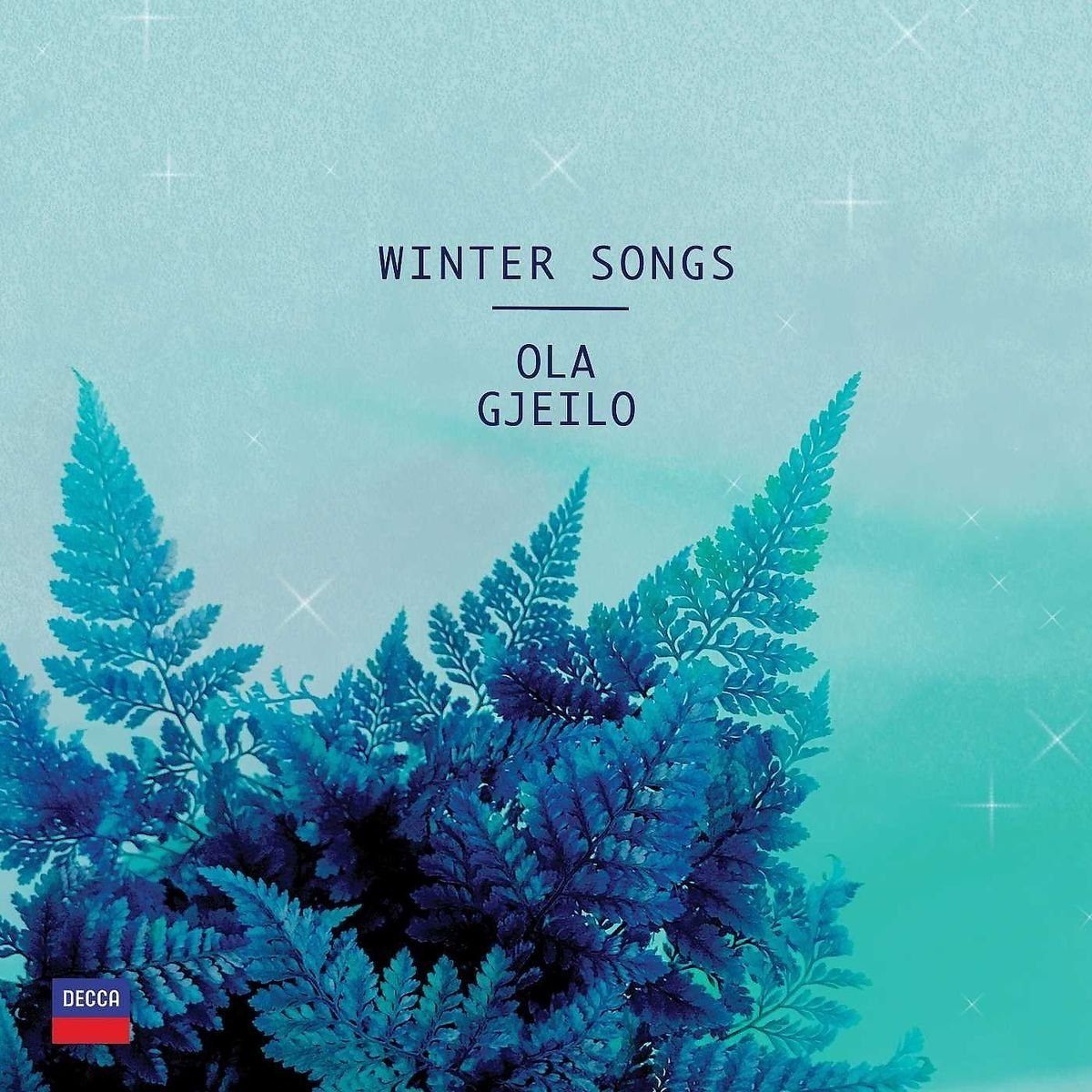 A rising composer's debut release on a major label, Gjeilo's album on Decca is an important release of heavenly, bewitching, eternal new choral music for our time. Ethereal yet tangible, this is music with wide appeal; music of purity and beauty; music at once restful and uplifting.
Composer Ola Gjeilo draws on influences from his Nordic background to conjure modern choral music of exceptional beauty. Radiant vocal textures are enhanced by transcendental instrumental additions; a twinkling piano performed by Ola himself; captivating, exquisite strings; and bewitching acoustic guitar.
Ethereal yet tangible, this is music with wide appeal; music of purity and beauty; music at once restful and uplifting.
Gjeilo – pronounced "Yay-lo" – has evolved a musical style which is at once contemporary and familiar. His concentrated harmonies and rich textures combined with graceful, engaging melody, contain echoes of Morten Lauridsen, Eric Whitacre, and the best luscious film scores.
Influenced by improvisers, along with composers such as John Adams, Desplat, Newman, Marinelli, Williams, Elgar, Vaughan-Williams and Tavener, Ola describes his music as "a lyrical mix of improvisation and classical", and others often describe it as "cinematic… evocative, lush, story-telling…"
> Purchase on the Classic FM Store

John Brunning plays a track from his featured Drive Discovery at 6.15pm every weekday.
Camille & Julie 3
Warner Classics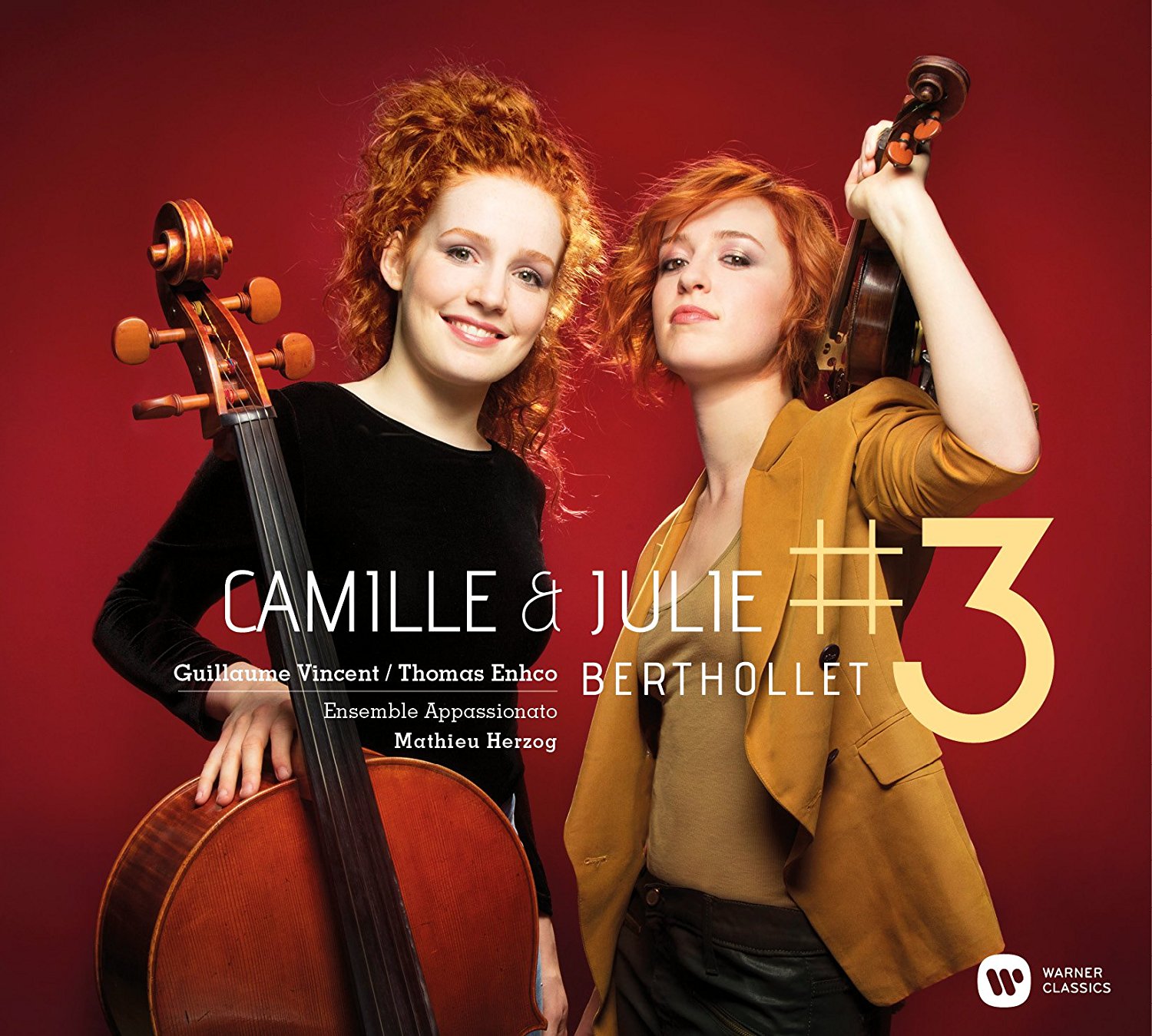 After the phenomenal success of the first two albums, Camille and Julie come back with #3.
In their new album, they don't stop dazzling us. Talented and bright, the two sisters have more than one string to their instruments and sit willingly at the piano to interpret the great scores of the repertoire - such as the sixth of Brahms' Hungarian Dances, La Truitede Schubert or La Campanella by Paganini - but also more recent "coup de coeur" works. The two musicians bring us the intimate and passionate pages of the vibrant original tracks of Red Violin and Forrest Gump, arranged by Mathieu Herzog, the head of his Ensemble Appassionato.
Camille and Julie Berthollet, accompanied on the piano by their faithful friend Guillaume Vincent and a surprise guest, Thomas Enhco, display all their treasures of malice, sensitivity and virtuosity.
"We've been playing duet for 12 years now and we are very excited to engrave our complicity on this new recording."

David Mellor picks out his three favourite new releases and re-releases every week - including his own Album of the Week and a Bargain Boxset - bringing you lots of new recordings to explore.
ALBUM OF THE WEEK
Dolce Duello: Cecilia Bartoli and Sol Gabetta
Decca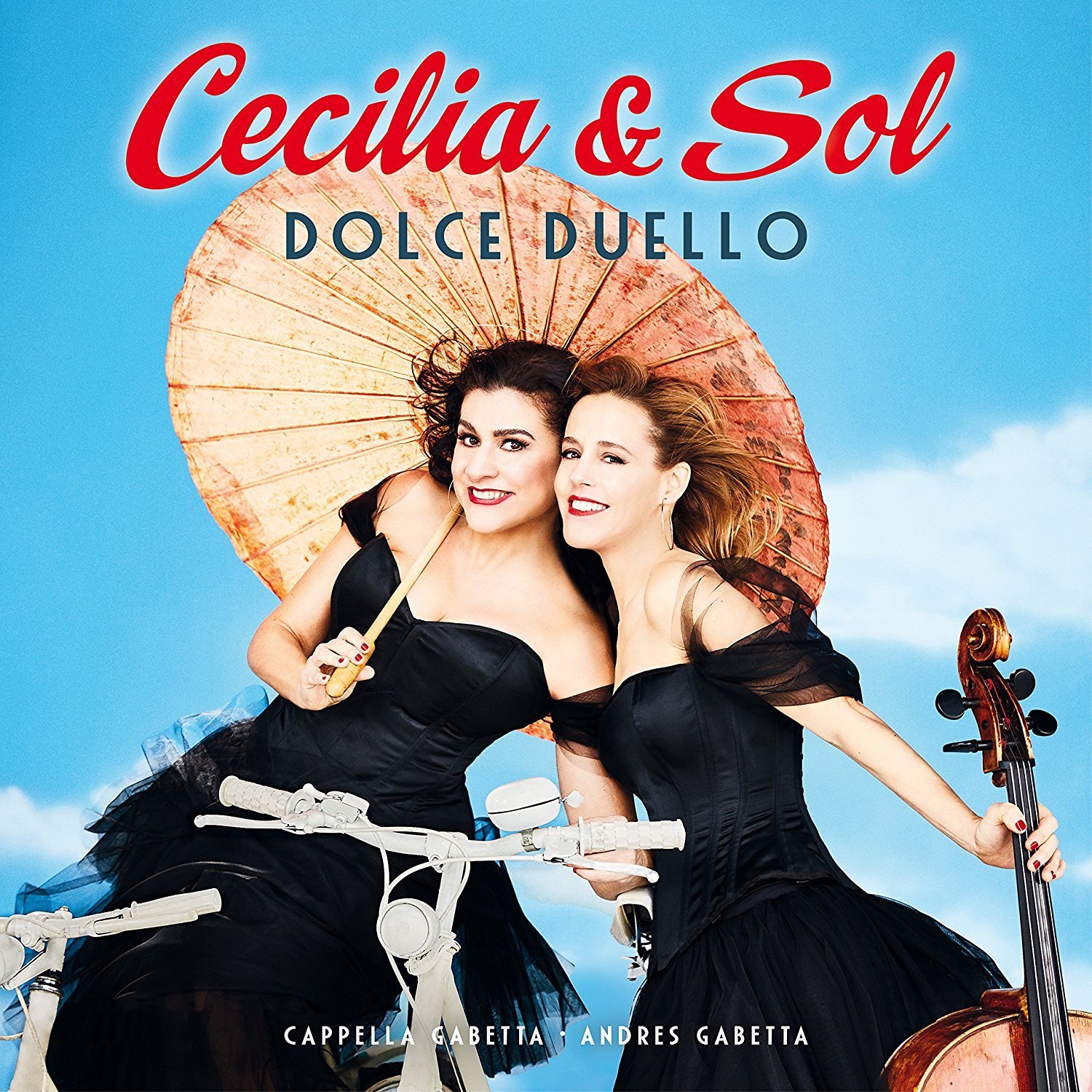 The crazy cover of this album, with heavily airbrushed photos of the mezzo Cecilia Bartoli and the cellist Sol Gabetta, suggests this is a more lightweight album than it turns out to be.
What this CD is, is an hour or so's recital of baroque arias, very well sung by Bartolli, each having an important obligato cello part, extremely well played by Gabetta, one of today's outstanding players.
As a makeweight, Gabetta also adds one of Boccherini's cello concertos.
Good, not great, but well worth your attention.
BARGAIN BOX OF THE WEEK
Christian Ferras: The Complete HMV Recordings
Warners (13CDs)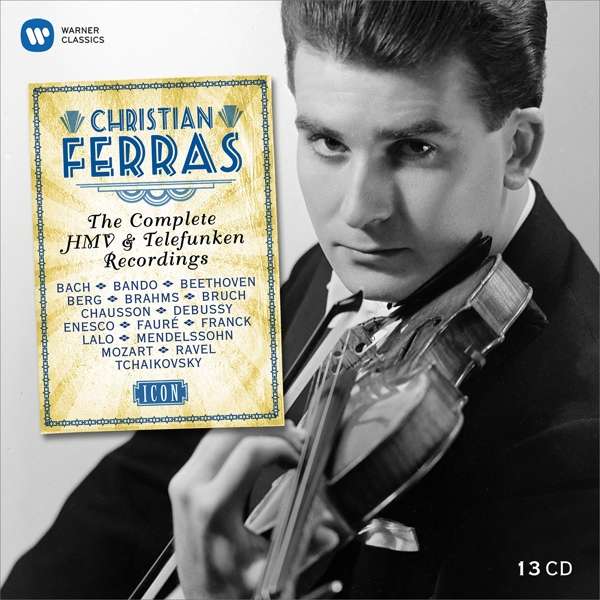 These newly remastered CDs pay tribute to the artistry of one of the finest and most tragic of post war soloists, Christian Ferras.
Ferras came to prominence after the war, and enjoyed a golden career in the concert hall and in the studios.
Taken up by HMV in the 50s and 60s, he recorded most of the popular concertos with distinguished conductors, primarily in London.
He also recorded a lot of chamber music, with the pianist Pierre Barbizet, and there's an especially fine Beethoven Violin Sonata cycle included here.
Later on, he recorded briefly for DG, with a great admirer, Herbert von Karajan (not included here), before dying at this own hand in 1982, before he was 50.
While he was still alive and active, Grove's Dictionary said his playing "combines tonal beauty with intensity of feeling and power". Indeed it does, and all that is especially well brought out in these newly remastered recordings, which are an exceptional bargain at little over £20, maybe less on the net.
BEST BARGAIN
Wagner: Siegfried
Naxos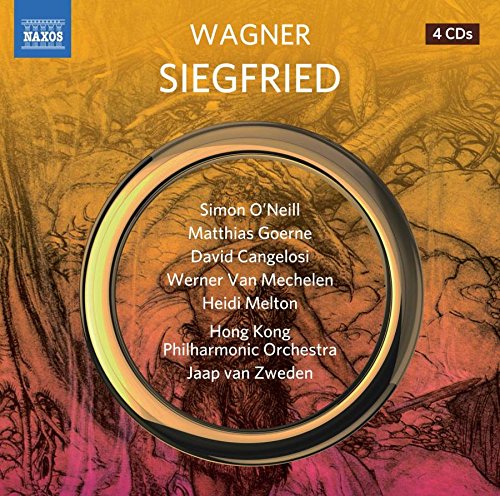 Naxos continue their recordings of a complete Ring Cycle in Hong Kong, conducted by the outstanding Jaap van Zweden, once concertmaster of the Concertgebouw, but now transformed into one of the world's leading conductors, especially adept at the core Austro-German classics
To have a brand-new Siegfried at bargain price is a wonderful thing, and this is a gift horse that should not be looked too closely in the mouth/
The outstanding elements of this recording, begin and end with van Zweden and his orchestra. The Hong Kong Philharmonic really play out of their skins, and those of us who think that in Wagner operas, the orchestra is the protagonist, will be well pleased with this.
This singing is mixed, as it is bound to be in an era lacking outstanding Wagner singers, and from a label that cannot afford fancy fees.
Best of them is Matthias Goerne's Wanderer. Simon O'Neill is an experienced Siegfried, but doesn't sound very fresh of voice, at least as captured by the Naxos microphones. The Brünnhilde, Heidi Melton, is a pet aversion of mine, and the least said about her, the better.
Worth considering even so.