A rediscovered wartime waltz has been performed for the first time
2 April 2019, 10:29 | Updated: 2 April 2019, 13:02
When Steve Castle discovered a piece of music written by his grandfather, he shared the story on Twitter. And we helped him bring it to life with a performance at Steinway Hall in London
Last week, Steve Castle, a TV sound engineer from Penarth, Wales, shared a story on Twitter: his grandmother had recently passed away and when he and his mum were sorting through her things, they stumbled upon an old piece of music. It had been handwritten on manuscript paper and dated 'April 1945'.
He realised it was a waltz that had been written by his grandfather – but neither he nor his mum knew anything about it.
Steve told Classic FM: "My mum, Carol Phillips, came across the piece of musical manuscript that was written by her dad and showed it to me.
"I was immediately taken with it and couldn't quite believe that it was in such good condition, since it had April 1945 written on the cover.
What Steve did know was that his grandfather served in the Second World War, and had been stationed near Rome.
"The cover also had Lido di Roma written on it, which I've since discovered is just outside Rome and we know that he was stationed all around Italy during the war."
Amongst some anniversary & birthday cards we found a piece of musical manuscript - a waltz, written by my Grandad, who loved the piano and played in a dance band. The piece was composed in 1945 just outside Rome where he was stationed during the war. pic.twitter.com/njveAnUgF0

— Steve Castle 🇪🇺🏴󠁧󠁢󠁷󠁬󠁳󠁿 (@stevecastle) March 24, 2019
Steve believes that his grandfather, Stanley Bonds, had written the song for his wife, Violet Bonds, during the war because the song talks about being away from your loved one.
"Music was an important part of both their lives," said Steve. "Nan had a piano from a young age, but grandad was the one who played it the most and he played in various 'dance bands' throughout his life, during and after the war.
"We don't know why [my nan] didn't show it to us when we were learning [music]… We can only assume it was personal and meant something special to her as it was found among anniversary and birthday cards from Stan."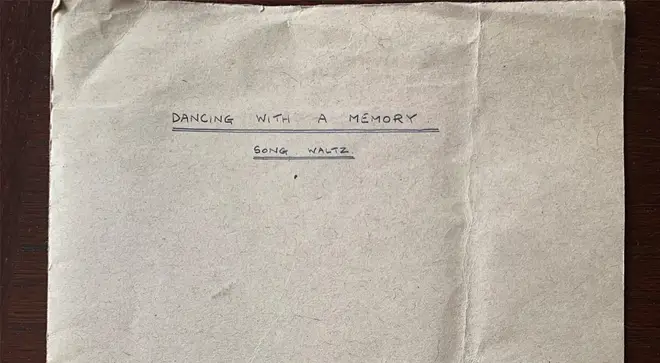 The lyrics begin: 'Dancing with a mem'ry, that lingers in my arms. Dancing is so heavn'ly, while I'm dreaming of your charms.'
The piece is a haunting waltz, full of longing and nostalgia while a passage in F minor adds extra poignancy to the lyrics of the piece: 'Softly, sweetly, humming... that haunting melody, it seems to linger ever in my heart so tenderly.'
Steve said: "Stan was the only one of my grandparents that I didn't really get to know, so it's an amazing gift to have found this piece of music."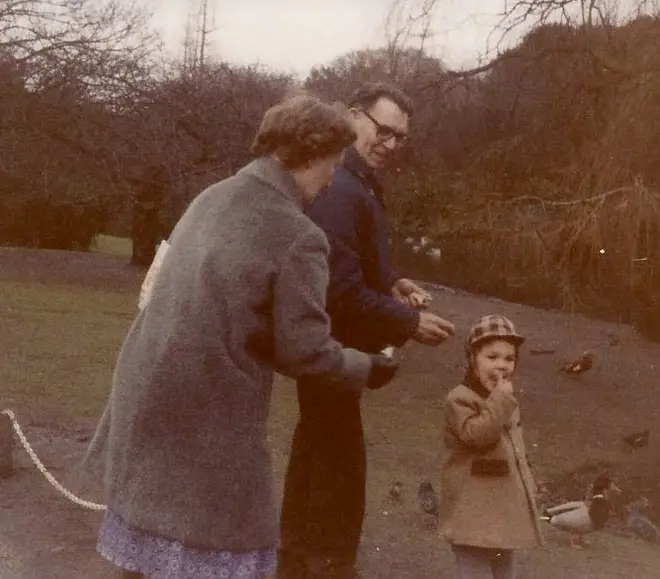 After making the discovery, Steve decided to programme the music into a computer and create a digital version of the waltz, which he played as a tribute to his grandparents during his grandmother's funeral.
He said: "Although I had a lot of musical training as a child, my knowledge is such that now I couldn't hope to be able to sit down and learn to play the piece, so I had to resort to using software.
"Programming the music into the computer meant that the piece slowly unfolded bit by bit in a really exciting way and I'm really grateful for that experience."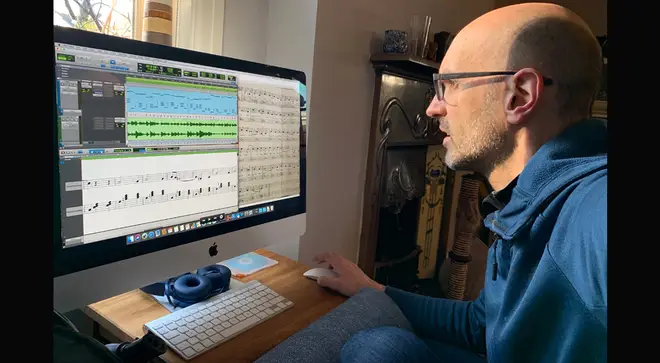 The response to this has been bonkers. Thank to everyone who has responded. Grandad's piece has now had more than 900 plays on Soundcloud in 24 hrs. I would imagine that's more people than have ever heard it before. Thank you. https://t.co/5tiRmOJfxp

— Steve Castle 🇪🇺🏴󠁧󠁢󠁷󠁬󠁳󠁿 (@stevecastle) March 25, 2019
Steve uploaded the digital recording, 'Dancing With A Memory', to Soundcloud – but at Classic FM we were so touched by his story that we decided to surprise him by recording a live performance of the track.
Filmed at the London headquarters of Steinway & Sons, the piece was performed by tenor Liam Bonthrone and pianist Alisdair Hogarth (see video above), who were delighted to bring Stan's music to life.
Liam is a Scottish tenor and student at the Guildhall School of Music & Drama. Alisdair is a classical pianist and director of vocal ensemble The Prince Consort.