Violin once owned by Albert Einstein fetches $516,500 at auction
8 March 2018, 11:45 | Updated: 13 March 2018, 11:08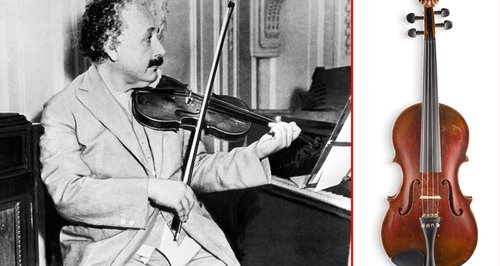 The violin dates from 1933 and includes the inscription 'Made for the Worlds Greatest Scientist Profesior Albert Einstein By Oscar H. Steger'
The instrument was made by Oscar H Steger, a cabinet maker and musician, who presented it to the world-famous scientist in 1933, shortly after Einstein arrived in the US from Germany.
Picture: Bonhams
It was auctioned by Bonhams on Friday 9 March in New York and was only expected to fetch $100,000-$150,000 (£72,000-£110,000). Instead, the instrument was sold for more than three times that, with a final price tag of $516,500 (£372,000).
The lot also included an unmarked bow and a vintage postcard of Albert Einstein playing a violin (perhaps even the very same instrument).
According to Bonhams.com, this is the first violin belonging to Einstein ever to appear on the market.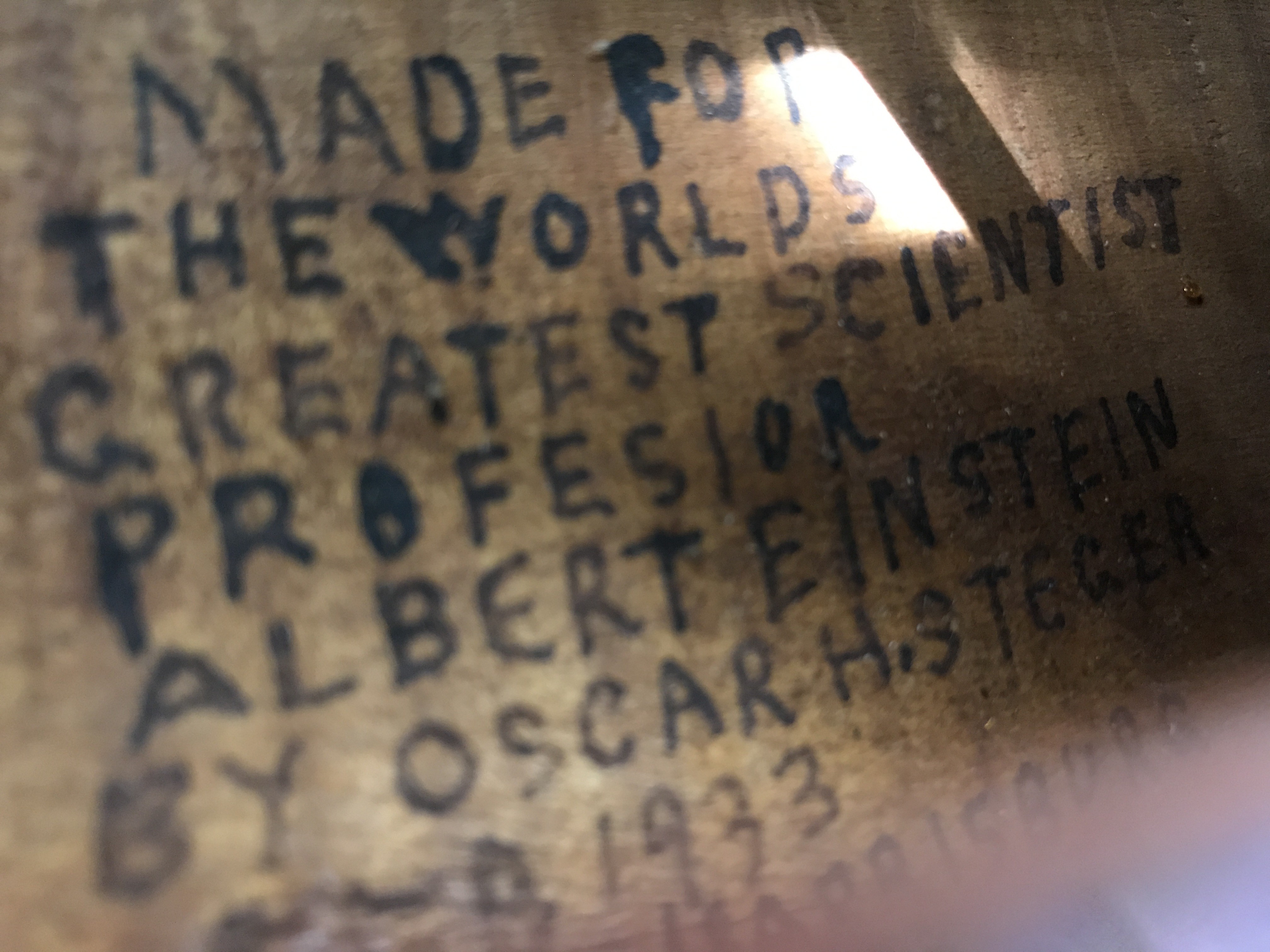 Einstein was well-known to be a passionate amateur musician. He once said:
"Life without playing music is inconceivable for me. I live my daydreams in music. I see my life in terms of music… I get most joy in life out of music."
And his second wife, Elsa, claimed that it even helped him with his scientific work. She said: "Music helps him when he is thinking about his theories. He does to his study, comes back, strikes a few chords on the piano, jots something down, returns to his study."
Find out more about the violin and the auction at Bonhams.com.