This violin cover of Shawn Mendes and Camila Cabello's 'Seńorita' is EVERYTHING
12 September 2019, 13:12 | Updated: 12 September 2019, 14:08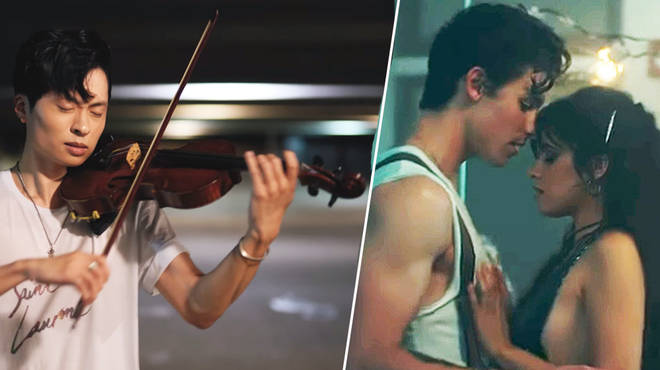 Shawn Mendes and Camila Cabello's hit 'Seńorita' has been covered by a brilliant violinist - and it's giving us all the feels.
Since its release in June this year, Shawn Mendes and Camila Cabello's hit 'Seńorita' has gone from strength to strength - racking up almost 700,000,000 streams on Spotify in just under three months, and reaching number one in both the US and the UK.
And while fans are totally here for the attractive pair's relationship and undeniable chemistry, they also love the track for its sexy Latin beat and impossibly catchy tune.
It stands to reason, then, that other musicians are covering the pop song – and that we at Classic FM are digging this violin rendition of the hit.
Watch the impressive clip below:
In the video, violinist Daniel Jang can be seen layering a guitar track, then adding the beat, before playing the melody over the top on his violin.
The stylish music video is filmed in what appears to be a disused carpark and has already been viewed over 254 thousand times.
One fan commented: "The cover is amazing. As always. Thank you for providing a cover for one of my most favourite songs."
Another added: "Perfect. It was beautiful, amazing."
A third agreed: "Wow you play beautiful the violin is like it's an angel singing."
WATCH: Masked cellist covers Slipknot's 'The Devil In I' - and it's terrifyingly good!
As well as performing 'Señorita', Jang has uploaded violin covers of everything from John Legend's 'All Of Me', to Halsey's 'Bad At love'.