CNN's Jake Tapper and Wolf Blitzer recreate that piano scene from Tom Hanks movie 'Big'
11 June 2019, 12:20 | Updated: 11 June 2019, 13:18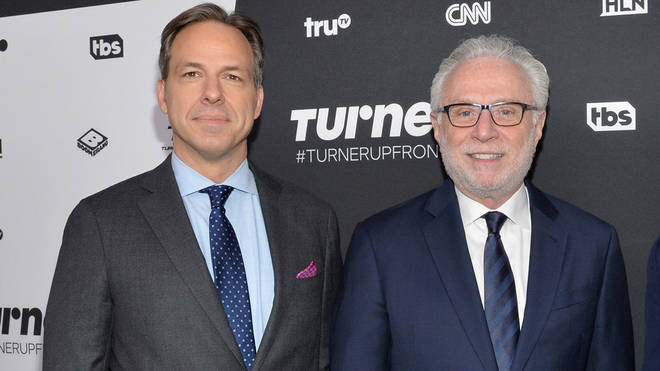 Watch the two news anchors recreate one of Hollywood's most beloved musical moments, for a new series on CNN.
Wolf Blitzer and Jake Tapper have recreated that famous scene from the 1988 movie Big, in which Tom Hanks and Robert Loggia play 'Chopsticks' on a walking piano.
Watch the moment below in PEOPLE's exclusive look at CNN's new six-part show, The Movies.
The Movies, produced by Tom Hanks, will shine a light on the evolution of American cinema.
Hanks has teamed up with producers Gary Goetzman and Mark Herzog to create the new series, which will feature interviews with Julia Roberts, Morgan Freeman, Julianne Moore, Billy Crystal and more.
Beginning with the 1980s, the series will travel through the decades, exploring the films that defined the era including Star Wars: The Empire Strikes Back, T. and The Breakfast Club. The series will also showcase Jurassic Park, Pulp Fiction, A Star is Born and The Lord of the Rings.
The Movies premieres on CNN on Sunday 7 July at 9pm ET/PT.