The Sorcerer's Apprentice on marimba and vibraphone is… magical
28 June 2017, 11:04 | Updated: 9 July 2018, 10:19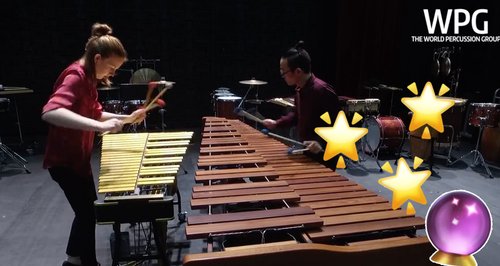 The Sorcerer's Apprentice is one of the most enchanting pieces of music ever written – and this arrangement for marimba and vibraphone just makes it even more magical
Paul Dukas's famous work was originally written for orchestra and was made famous by Disney's Fantasia.
This arrangement for, performed by the Easthama Duo, was created by Avner Dorman (you can get the sheet music here).
The video was posted as part of the World Percussion Group project and you can find out more – and see more of their eye-catching videos – on their Facebook page and website.