Sheridan Smith sings Vera Lynn's 'We'll Meet Again' at Portsmouth's 75th D-Day commemoration
6 June 2019, 10:00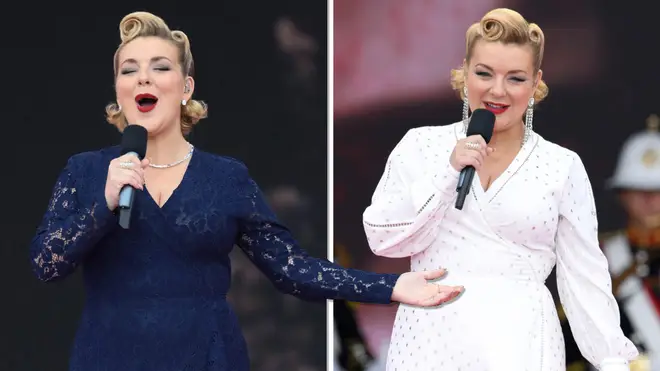 The West End legend sang music by Vera Lynn at a special service commemorating the 75th anniversary of D-Day, which took place in Portsmouth this morning.
Yesterday, actress Sheridan Smith joined forces, musicians and guests in Portsmouth to remember the 22,442 service men and women who lost their lives 75 years ago in the Battle of Normandy.
The West End star sang a poignant version of 'We'll Meet Again' by Vera Lynn to commemorate the 75th anniversary of the D-Day landings.
"We all stick together and being out there singing 'we'll meet again, keep smiling through'... There is such camaraderie here today," Sheridan told BBC News after her performance. "Oh, I'm getting emotional!"
D-Day veteran, 90, beats Ed Sheeran and Justin Bieber to No. 1 with haunting ballad >
The event was attended by the Queen, along with D-Day veterans and a host of world leaders including Theresa May, Donald Trump, Emmanuel Macron, Angela Merkel and Justin Trudeau.
D-Day anniversary: Singer Sheridan Smith performs "We'll Meet Again"
Sheridan felt her late father Colin, who died of cancer in December 2016 aged 80, would have been 'proud' of her rendition of 'We'll Meet Again'.
Speaking to Radio 5 Live, she said: "It's a moment I know my dad would have been so proud of… so I just enjoyed every minute of it. My dad was in the war and I know this would have been the best thing, for him to see me do this."
Sheridan Smith's performance has been widely praised on social media. One Twitter user wrote: "Sheridan Smith and the Lindy Hop dancing were brilliant. Made the veterans smile #DDay75."
Another commented "Well Sheridan Smith just sang that fabulously", while another praised her "stunning voice".
One Twitter user said the singer's cover of 'We'll Meet Again' got her "weepy", saying "That song always reminds me of my grandparents singing it & telling their war stories."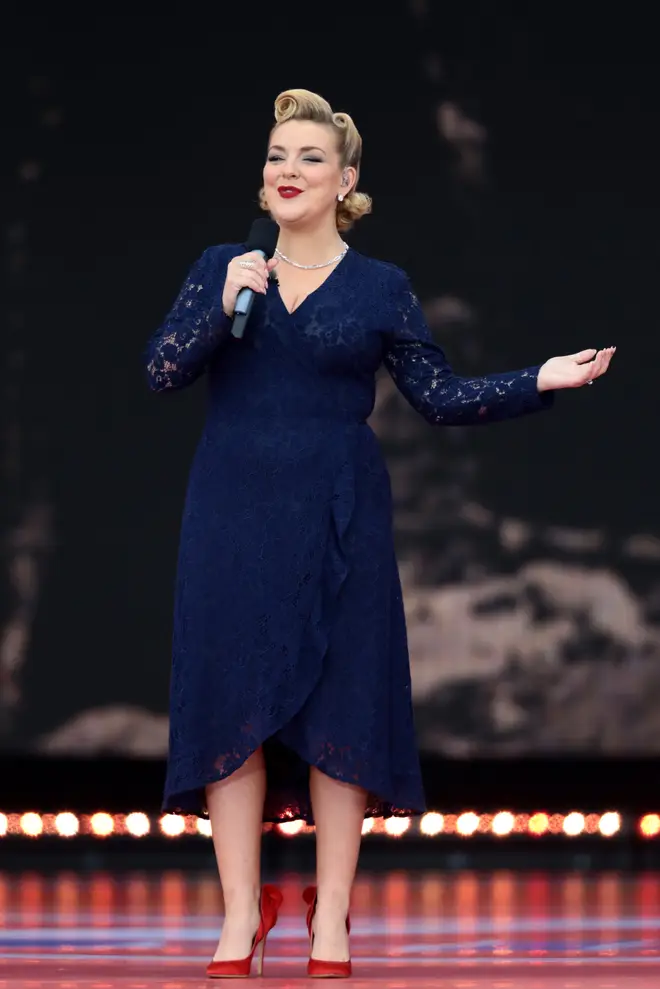 The Queen told the crowd she was "delighted" to attend the event and thank veterans for their service.
She added: "When I attended the commemoration of the 60th anniversary of the D-Day landings, some thought it might be the last such event. But the wartime generation, my generation, is resilient."