Talented guy plays trance anthems on piano at Glasgow Central
7 October 2019, 17:21 | Updated: 12 October 2019, 14:41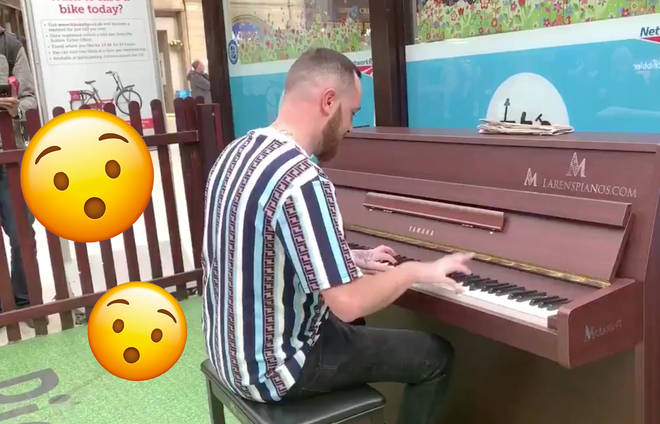 This man's piano renditions of old-school trance anthems stopped people in their tracks at Glasgow train station.
Christopher Scamp impressed onlookers with his piano skills as he played outside Glasgow Central station.
Straying from classical favourites, he instead played a medley of old-school trance anthems on the public piano in the station's 'piano garden'.
Some of the recognisable covers included 'L'amour toujours' and 'Insomnia'.
The performance was caught on camera and posted to Twitter, with the caption: "How class is this guy playing old school dance tunes on the piano in Glasgow Central today?". The video has nearly 200,000 views.
Twitter user Heather spoke to Press Association about Christopher's performance, explaining that she even missed her bus to watch him play.
"I noticed the crowd first, then as I got closer I heard the music he was playing, which made me stop," she said.
"I could have listened to him for hours."
The self-taught Liverpudlian pianist frequently visits the public piano in Glasgow, and shares his musical talents across social media.
The piano has been outside the station is Glasgow since December 2017 after it was donated by McLaren's, a piano store in the city.