This utterly adorable kitten is the ultimate distraction from work
19 January 2017, 11:33 | Updated: 19 January 2017, 11:42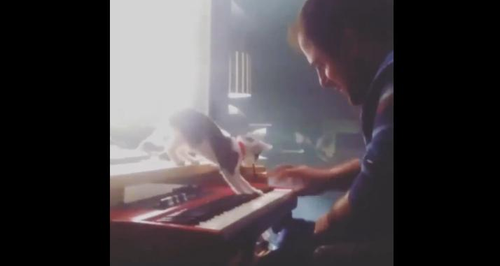 Composer Alexander Livitsanos was just trying to get on with his latest Opus… His kitten had other ideas. Guess who won? SPOILER: it wasn't Alexander
Meet Alexander Livitsanos – and his super sweet kitten.
Alexander is a composer and just wants to get on with writing some music.
His kitten, however, has other ideas…
And it turns out his kitten has strong views on his piano playing as well:
You can hear some of Alexander's work on his Soundcloud page. He's also penned this playful and jazz-infused Suite For Brass Quintet, Circular Argument, recently released on Decca Classics (most likely composed with some furry feline assistance) - find out more about the release here.