Girl gets an entire harmonica stuck in her mouth in viral video
31 January 2020, 13:44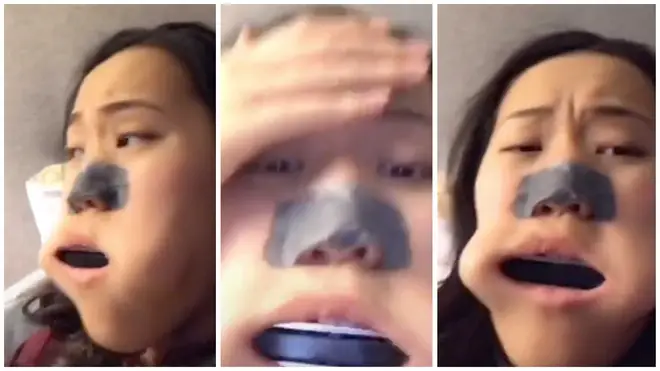 Have you ever wondered if it's possible to fit an entire harmonica in your mouth? The mystery has been solved – thanks to this viral Tik Tok video...
The harmonica: possibly the least menacing wind instrument. That is, unless, you put the entire thing in your mouth – and it gets completely stuck.
Mollie O'Brien did exactly that, and has now gone viral on the social media platform TikTok for her unique talent.
In an attempt to entertain her cousin, Mollie squeezed an entire harmonica into her mouth – but she hadn't considered just how she'd get the instrument back out.
Watch the video below.
A look of sheer panic from O'Brien accompanies strained notes from the harmonica, which appears to be lodged inside her mouth.
Combined with the lyrics 'I just did a bad thing, I regret the thing I did, and you're wondering what it is', the whole video really gets the message across that this wasn't her best idea.
One TikTok user quipped: "Nurse: So what's the problem here? Patient: *cries in harmonica*"
Read more: Toddler's viral 'Dinosaurs in Love' song is actually very good. Here's why. >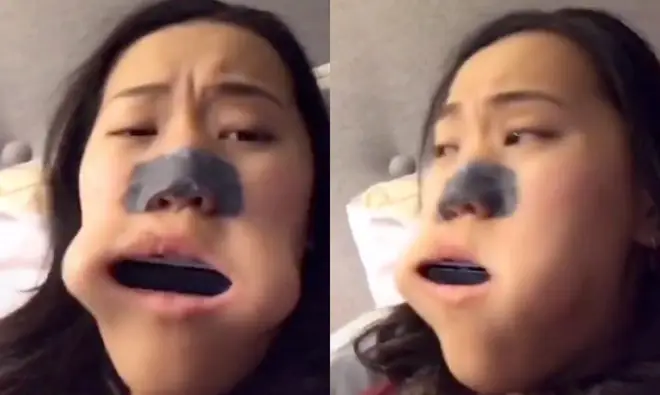 Mollie captioned the video: "Going to cheo to get my harmonica removed".
Cheo, we learn, is a hospital in Canada – which is probably where Ontario-born O'Brien treated fellow emergency room-goers to an impromptu harmonica concert.
The harmonica has since been removed from her mouth by a dentist with specialist equipment, who advised Mollie not to do it again...