Exclusive: First chance to listen to a track from the Game of Thrones Symphony
24 February 2017, 10:06 | Updated: 24 February 2017, 16:10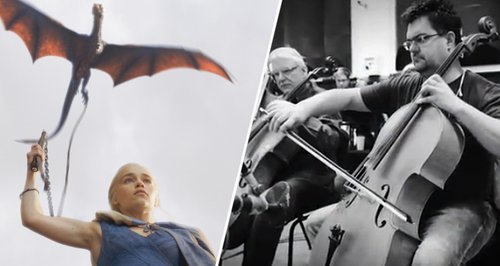 Ramin Djawadi's music for Game of Thrones has become iconic – and it's now been arranged as a symphony. We've got an exclusive video of one track – 'Winter has Come' – being recorded
Are you one of the 8.9m people who tuned in to the season six finale of HBO's Game of Thrones to find out what happened to the great houses of Westeros.
The series, based on novels by George R.R. Martin, is one of the most successful series of all time, and Ramin Djawadi's music has been key to its success.
Ramin Djawadi's Game of Thrones music has been arranged into a symphony by Evan Jolly and the recording was produced by Rick Clark?
Exclusive video: 'Winter has come' from the Game of Thrones Symphony
And you can hear another track, exclusively, live on Classic FM, this evening at 6.30pm.
Listen live here.
And for the true Game of Throne fans, why not try this quiz: opera character or Game of Thrones name?
Image: HBO/REX/Shutterstock