Fiji rugby team sing together in spine-tingling harmony ahead of World Cup triumphs
19 September 2023, 12:22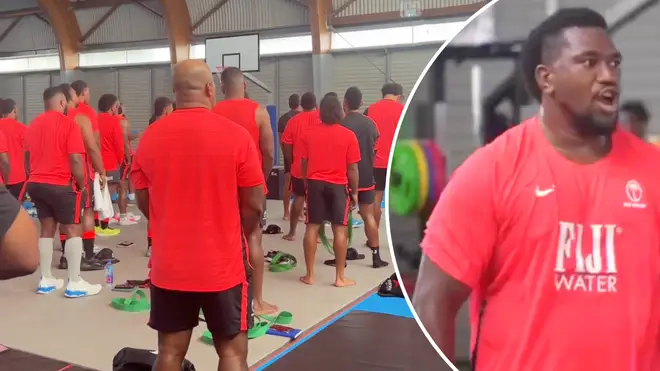 The South Pacific team, who are winning hearts in their spirited play, show that they are an equally harmonious team in music.
Was this the moment of music that inspired a great Rugby World Cup victory?
As part of their training during the 2023 championship in France, the Fiji team paused. With gym equipment scattered around, the team stand and sing together.
The music is the hymn Au sa kila ni na tuberi au, or 'I know the Lord will make a way for me'. In every note you can feel the pride and passion, as they sing the song that's important to both team and nation.
The moment was shared on the team's official Instagram channel last week. Watch it below.
Read more: Enormous 1967 rugby crowd sings the Welsh national anthem in powerful, sonorous union
Polynesian singing is characterised by rich, natural harmony which is often improvised by the singers, as well as its tone and spirit of togetherness. In Fiji, like many Polynesian countries, communal singing is a big part of daily life.
Before departing for the World Cup, another video showed the players singing as they completed a feat of strength and endurance. Arm in arm they climbed a steep, muddy hill together, all in song.
Read more: Fijian rugby league team sing a heartfelt hymn from balconies of hotel
The most recent video was posted a week ago. A few days later, the Fiji team won their most famous rugby world cup victory, with a 22–15 win against the green and gold rugby giants of Australia.
It seems that the musical spirit, togetherness and harmony might also bring something very special to the field.