A 9-year-old pianist was killed in the Iran plane crash, and her father posted this moving tribute
13 January 2020, 11:48 | Updated: 13 January 2020, 12:01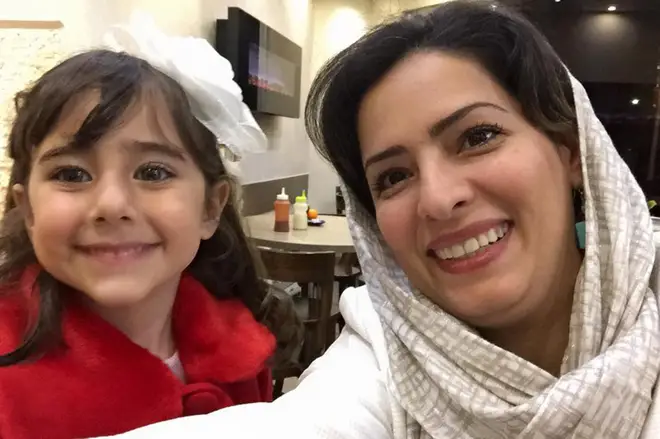 A Canadian father remembers his young pianist daughter, who was tragically killed along with her mother on a Ukrainian passenger jet last Wednesday.
A Canadian father who lost his 9-year-old daughter and wife in the Iran plane crash last week has posted a moving tribute to his little girl.
The video shows Hamed Esmaeilion's late daughter, Reera Esmaeilion, playing the piano at a recital in Canada.
"I had to force her to play piano every day. 'Reera, you have to play 30 minutes,'" he recalls telling her, in an interview with CBC Toronto. "'No, Dad, it's 25 minutes,' she would respond, because she had Googled that 9-year-olds are supposed to practice for 25 minutes."
"Very hard to recall all those memories," the father added.
Reera and her mother, Parisa Eghbalian, who lived in Richmond Hill, Ontario, were among 63 Canadian passengers on the Ukraine International Airlines flight that was unintentionally shot down last Wednesday.
On Wednesday morning, Hamed called the Adrienne Clarkson Public School to explain why Reera would not be in class.
"I usually call when she's absent, usually she's not. I told them that Reera will be absent forever."
The father of 9-year-old Reera Esmaeilion, one of the victims of flight #PS752 published this video of his late daughter playing the piano in Canada. Hamed also lost his dentist wife, Dr. Parisa Eghbalian, in the #Iran plane shoot down that killed 176. pic.twitter.com/S12Ku4n5ED

— Iran News Wire (@IranNW) January 10, 2020
The Iranian authorities have now confirmed the crash, which occurred shortly after the plane took off, was caused by human error. An air defence operator misidentified passenger flight PS752 as a cruise missile and shot it down, killing all 176 people on board.
The crash took place hours after Iran had launched a series of missiles at Iraqi army bases hosting US troops, in a bid to avenge the killing of senior commander Qasem Soleimani.
"We had a very good life," Hamed Esmaeilion told CBC Toronto. "It was not fair what happened. I can't bring them back. They were ordinary people with ordinary wishes, ordinary hopes."
Esmaeilion and his wife Parisa Eghbalian, who had met at university in Iran, owned a dental practice in Aurora, Canada.
He describes his wife as a "wonderful woman" who was a role model for their daughter.
On Reera, he said: "She was amazing … the best ever", describing how she was also a gifted athlete, who played football and spoke three languages – English, French and Farsi.