10 classical masterpieces but in a hard rock guitar medley
6 February 2020, 16:22 | Updated: 6 February 2020, 16:25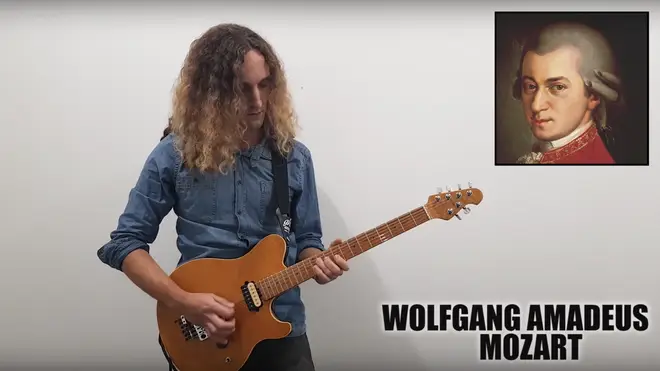 Classical music has been a major influence to rock and metal music… and now, you can hear the two gloriously fused together in one medley.
Electric guitarist Andre Antunes has fused the great works of 10 classical composers in one rock medley, and it's face-meltingly good.
Mozart's Eine Kleine Nachtmusik now sounds straight out of a Sum 41 skate-punk album, and Rossini's William Tell Overture is somehow transformed into a glam rock anthem.
And we're definitely going to be needing a full version of Vivaldi's 'Winter'…
Here are all the pieces Andre uses:
1. Rimsky-Korsakov – Flight of the Bumblebee
2. Edvard Grieg – In the Hall of the Mountain King
3. Johann Sebastian Bach – Badinerie
4. Johannes Brahms – Hungarian Dances?
5. Vittorio Monti – Czardas
6. Mozart – Eine Kleine Nachtmusik
7. Paganini – Capriccio No. 5
8. Beethoven – Symphony No. 5
9. Rossini – William Tell Overture
10. Vivaldi – 'Winter' (The Four Seasons)
If you like what you hear, check Andre out on social media – he's got a huge following on YouTube.