A chandelier crashed to the floor during a guitar recital. Luckily, no one was hurt.
30 July 2020, 16:16 | Updated: 30 July 2020, 16:28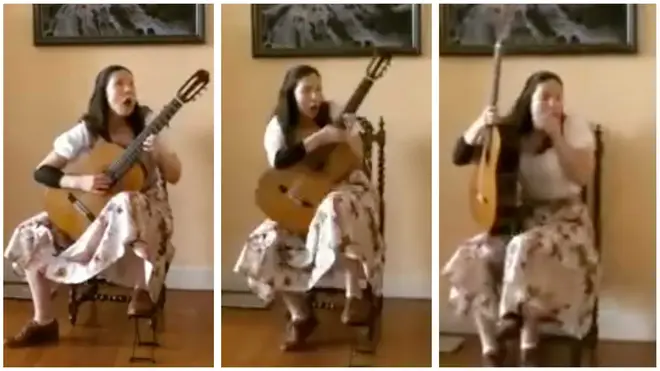 In today's episode of live concert disasters: the crashing chandelier...
Like many musicians in lockdown, Belgian guitarist Elke Prinsier had gone many long, difficult months without playing a concert.
But finally, last week, the day arrived that she could be on stage again.
"It was a very intimate living room concert with a small audience to be able to keep the distance between everyone," Prinsier tells Classic FM. "I was very excited to be playing a new repertoire that I had been preparing during the lockdown."
For her eager guests, she played through a repertoire of Britten, Dowland and Bach. And as planned, she concluded her concert with a well-known guitar piece by Carlo Domeniconi, 'Koyunbaba', which has been surrounded in superstition for many years.
"Koyunbaba is the name of a Turkish Saint, and also the name of a region in Turkey," Prinsier explains. "But there is also a myth that says that the land is cursed, and comes with bad luck."
Read more: Musicians reveal their most embarrassing live concert mishaps >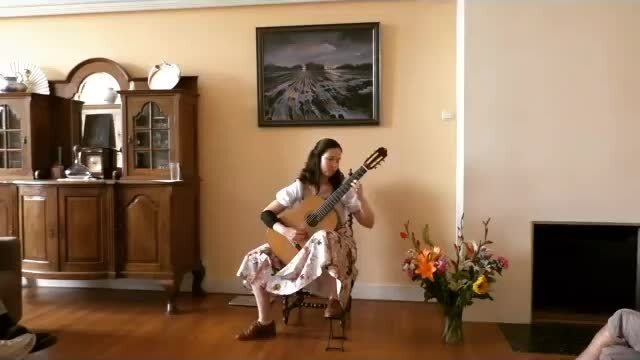 Chandelier crashes to the floor during guitar recital
"As I start the piece, I didn't have any clue yet that I wouldn't even get to the final applause after finishing the concert."
And sure enough, halfway into the 'Koyunbaba', disaster struck (watch above). A few seconds before the crash you can hear some cracking in the background.
Then a mighty chandelier crashes down, right between two audience members on a sofa.
"They were very lucky to have left some space between the two of them, which made that they were only hit by the sides of the chandelier," the guitarist says.
"It's horrible to imagine what would have happened when one of them would have been sitting just a few centimetres more to the centre of the couch, straight under that huge and heavy thing."
Luckily, no one was hurt – but the music stopped after that.
Read more: The most intensely funny fails in classical music >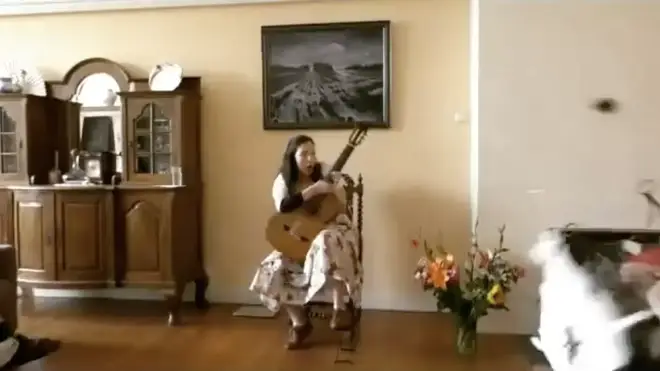 "The whole event was surreal and happened so fast. It took some time to realise what we actually escaped from," Prinsier says.
"It was clear that the concert was over, as we were all in shock and I was shaking on my legs trying to grasp what happened, leave alone that I could still play a note.
"This is for sure one of the scariest moments in my life and a concert experience for the list of most memorable and remarkable performances…"
We're just so glad to hear that nobody was hurt in the incident.