This song hasn't been performed in over 1,000 years: but now you can hear it
26 April 2016, 08:44 | Updated: 28 November 2016, 11:51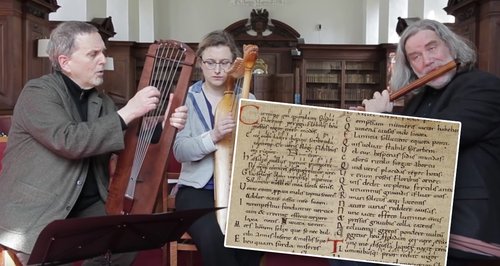 As part of a huge restoration project that has lasted over 20 years, researchers at Cambridge University have finally restored a 1,000 year-old song.
Titled 'Songs of Consolation', the complete work was given its premiere in Cambridge over the weekend. Researchers released a small performance excerpt, 'Carmina qui quondam', performed by early music ensemble Sequentia:
The restoration work was based on an 11th century manuscript that was stolen from Cambridge and lost for 142 years. Only when a chance find in a Frankfurt library relocated the missing manuscript (originally written by the philosopher Boethius) was it possible to complete the song's reconstruction.

The song, like wider parts of the whole work, were inspired by Boethius' most enduring poetic work, 'The Consolation of Philosophy'.
(score image: Cambridge University Library)