'I only listen to classical music now. I listen to Bach every night': ABBA's Benny Andersson
3 September 2021, 10:20 | Updated: 3 September 2021, 10:58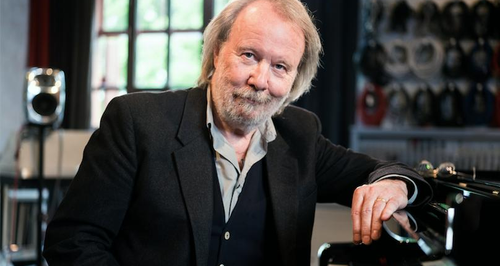 Benny Andersson helped to pen some of the most recognisable pop songs of the '70s and '80s, but did you know the ABBA musician loves classical music?
ABBA are back, after announcing their much-awaited reunion and their first album since the 1980s, Voyage.
Back in 2017, Benny Andersson released a solo album – but it didn't have the percussion, synth or backing vocals of the Swedish supergroup's typical music.
Instead, this album went right back to basics: just Benny and a piano, and included 21 tracks, all performed by Benny himself, featuring solo piano versions of his most famous songs and new compositions too.
In an interview with Classic FM, Andersson shared his love for classical music, revealing how Rossini overtures "blew him away". "It has a pulse, rhythm, it has good melodies," he described.
Talking about Bach, Andersson said: "He has a connection to something that no one else has had... he has been in connection with higher sources, all the way through his career."
Watch the full interview clips below.
Why did you decide to create 'Piano'
You've said that now you only listen to classical music – how did you get into it?