Watch this incredible video of a baritone singing in an MRI scanner
17 May 2019, 17:36 | Updated: 26 February 2021, 12:58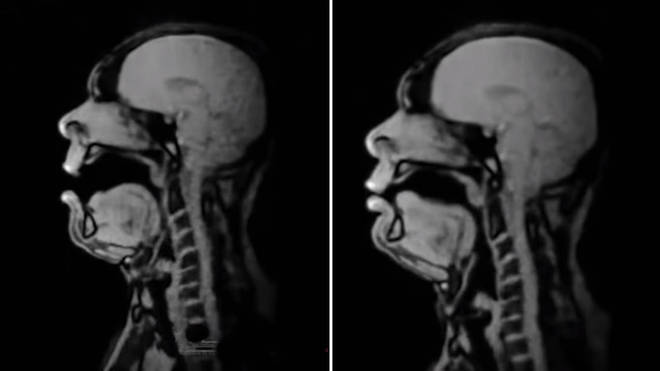 Do you have a burning question about your vocal tract? Turns out you can learn a lot from singing in an MRI scanner.
Researchers from the University of Freiburg, Germany, asked a professional singer to sing in an MRI scanner, to find out what happened during varying levels of pitch and volume.
The singer in question was baritone Michael Volle, who sang 'Oh du, mein holder Abendstern' from Wagner's opera Tannhäuser while in the scanner.
As Michael sang, scientists analysed his vocal tract, using magnetic resonance imaging to find out if the pitch and loudness of his singing had any effect on his vocal articulators (otherwise known as his lips, tongue and soft palate).
You can read about their conclusions and the detailed data from the research here.