27 classical music-loving dogs who deserve your full attention
10 March 2020, 14:44 | Updated: 10 March 2020, 15:30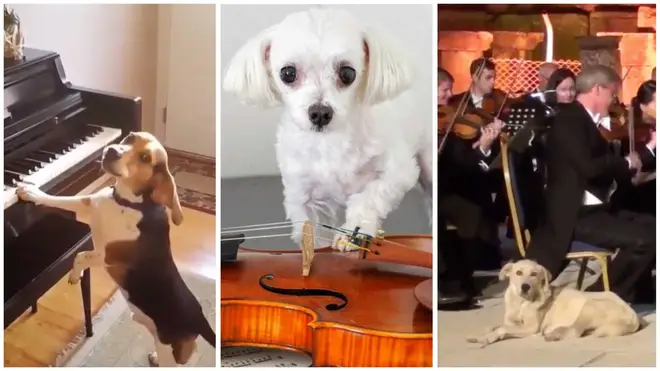 Paws what you're doing immediately – these pooches can't seem to get enough of classical music (and we can't get enough of them).
Dogs make the perfect companions; they're loyal, make us laugh and can even help us to stay healthy.
But most importantly, they appear to share our appreciation of classical music. Here are 27 pooches who love to... Bach (sorry).
Read more: Naughty cat disrupts live orchestra concert and steals the show >
All dressed up for the pawformance

This canine's howl shows real pet-tential...

What an incredible talent

Ready for a duet?

Classic FM to the rescue

So glad we could help ❤️

We hear ya

This curious pooch can't resist a live performance

Virtuoso doggo

Quick practice, anyone?

Music heals

Listening to @ClassicFM #petsounds thank you for putting a this music show on to soothe the distressed pets from the fireworks. We are listening with our beautiful Staffordshire bull terrier Jasper who was shaking and panting but is now in his bed, relaxing. pic.twitter.com/Cow40F8jBU

— Jasper wonderdog Gra (@Jaspergratt) November 2, 2019

When your pup is all over the harmonies

Anything is paw-sible if you rehearse

Cello-loving lab

Soothing your furry friend with a Bowie classic

Hanging out to Hedwig's Theme

Quick visit to the Zürich Opera House

When your pitbull gatecrashes practise...

His Bach is worse than his bite

Puppy vs trumpet

Maestro in the making

This pup jams to Handel's Sarabande

Falling asleep to the sound of a full orchestra

Chihuahua trip to the Met

His technique is a little ruff...

Woodwind is life

This pup is raising the woof