Christopher Rouse dies aged 70 – tributes pour in for Pulitzer Prize-winning composer
23 September 2019, 17:29 | Updated: 23 September 2019, 17:31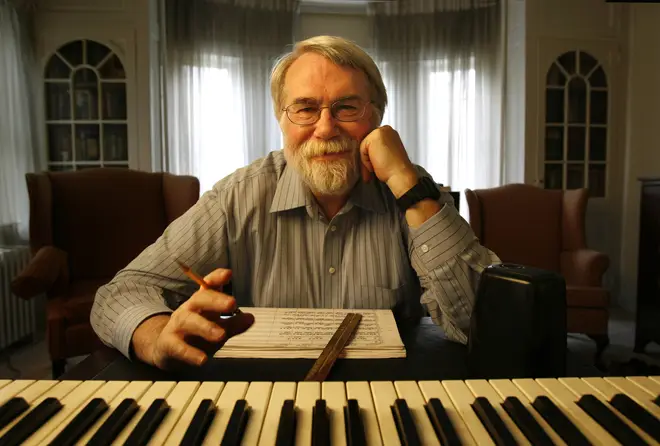 Friends and family have been paying tribute to the influential composer, who was best known for his expressionistic work.
American composer Christopher Rouse has died aged 70 from complications of renal cancer, a publicist for his music publisher Boosey & Hawkes has confirmed.
The Pulitzer Prize-winning composer died on 21 September at a hospice centre in Baltimore.
Tributes have poured in for the composer and teacher, recognised as one of the US's greatest orchestral voices.
"His warmth, sense of humour, and musical brilliance will be greatly missed and dearly remembered," said Boosey & Hawkes. "Rest in peace, Chris."
Rouse's final work, his Symphony No. 6, is planned to premiere on 18 October with the Cincinnati Symphony Orchestra, led by conductor Louis Langrée.
According to Rouse's friend, Joel Puckett, the composer was still working on the score as recently as last week.
His composition output includes six individualistic symphonies, concertos for 12 different instruments, and a multitude of symphonic works.
Fans and friends from the music world have taken to Twitter to share their condolences.
The Juilliard School described Rouse as "a friend and mentor to many", while the New York Philharmonic called him "a brilliant composer, generous collaborator and inspiration. We are honoured to have called him a friend."
Just about everything Christopher Rouse said was quotable, but my favorite was "the only thing harder than composing is not composing..."

A tremendous loss to music today.

— David Serkin Ludwig (@DLudwigMusic) September 21, 2019
Very sad reports coming in tonight of the passing of Christopher Rouse, one of the great American composers of the last 50 years. RIP

— Kenneth Woods (@kennethwoods) September 21, 2019
So, so sad to hear of the death of Christopher Rouse. Recording and performing his flute concerto is one of the highlights of my career. And what a special and lovely man he was. Thank you, Chris. You will be so very missed. RIP xx

— Katherine Bryan (@kathbryan) September 21, 2019
A major voice in American music has been silenced. Christopher Rouse will be remembered for his incredible individuality, humility, immense knowledge and willingness to share. His music will be performed and cherished by those who knew him and those just discovering his talent. https://t.co/6cYSrgTJjJ

— Leonard Slatkin (@LeonardSlatkin) September 21, 2019
RIP Christopher Rouse, who sent this message out of the blue when I applied to the top composition program at Aspen one summer. Even though this predates the #composerfail, I will label this as #116 so I can have a drink in his honor. 😭😭😭😭😭😭😭😭😭 pic.twitter.com/l5N21NGlVu

— Jennifer Jolley (@jennjolley) September 21, 2019
I'll write more about this, but take a moment to listen to Christopher Rouse's 1st symphony tonight in his memory. Powerful music from a wonderful teacher.

— Nico Muhly (@nicomuhly) September 21, 2019
So sad to hear of the passing of a great composer and a great friend, Christopher Rouse. This is a huge loss to the musical community, but we'll cherish his music forever.

— Joshua Weilerstein (@joshweilerstein) September 21, 2019