This 100-year-old organ was played in the trenches of the First World War
23 August 2018, 14:59
Organist Beverley Palin bought the instrument for £45 in a second-hand shop and now regularly performs on this piece of history
Trench organs like Beverley's were provided to soldiers during the First World War to provide entertainment and boost morale in the trenches.
Beverley Palin, who is a church organist and historical re-enactor, spent over 13 years restoring the organ back to playing condition.
The instrument is believed to be one of just three working trench organs left in England.
In response to a few requests, here's my beautiful #WW1 trench organ. I've been restoring her on and off for about ten years and despite being over 100 years old she's still gigged regularly! pic.twitter.com/mT8FvIQF5w

— Beverley A Palin (@BeverleyPalin) July 29, 2018
Beverly regularly performs on the organ, which she's nicknamed Reg after a soldier called Reg Glenn who played a similar instrument during the war.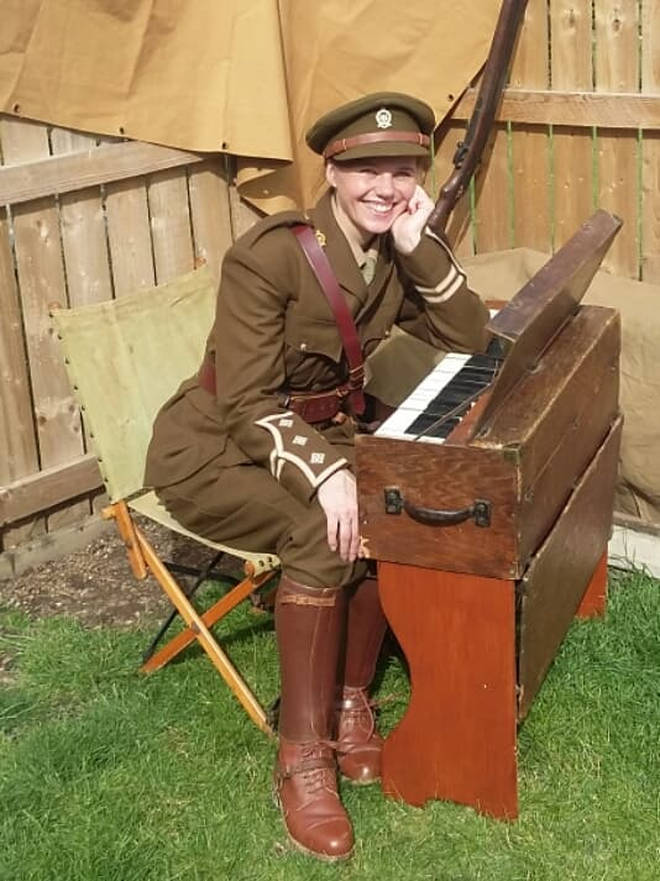 She told Northumberland Gazette:
"I love my history, but the First World War was something that I didn't know too much about. In fact, the only knowledge I had about the war was from Blackadder.
"I picked up the trench organ from a second-hand shop, but didn't know too much about it, I just loved the fact that it was a working instrument.
"When I got it home, it was riddled with woodworm, so I began to restore it, and it was only later that I realised how historically significant it is."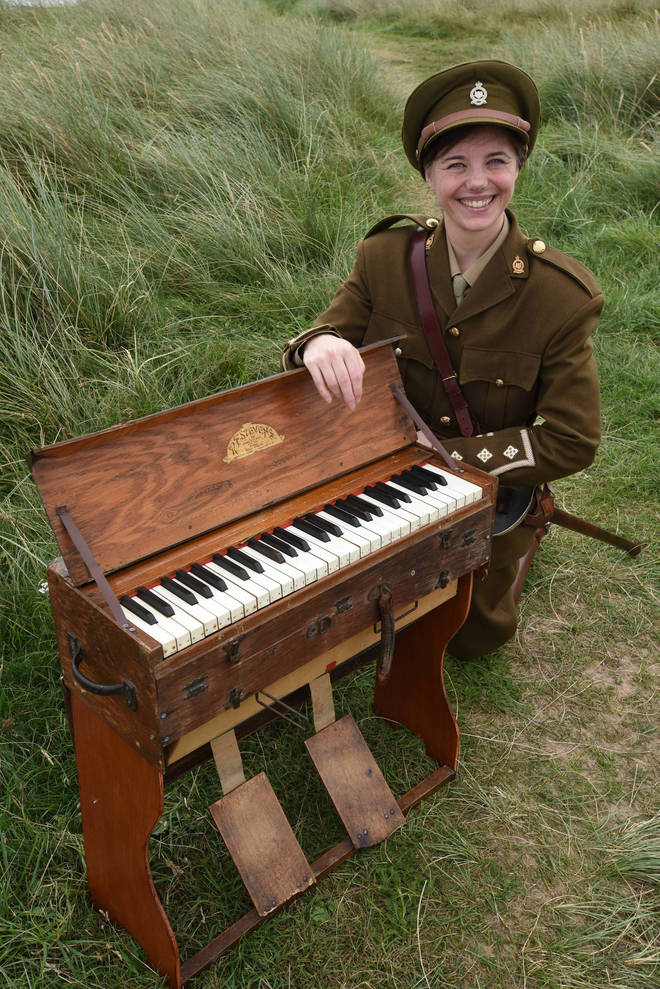 Beverley, who runs the historic re-enactment group Historia Northumbria, performs in a 100-year-old WWI uniform under the name James Crowley, in memory of her great uncle, who was killed at the battle of the Somme in 1916.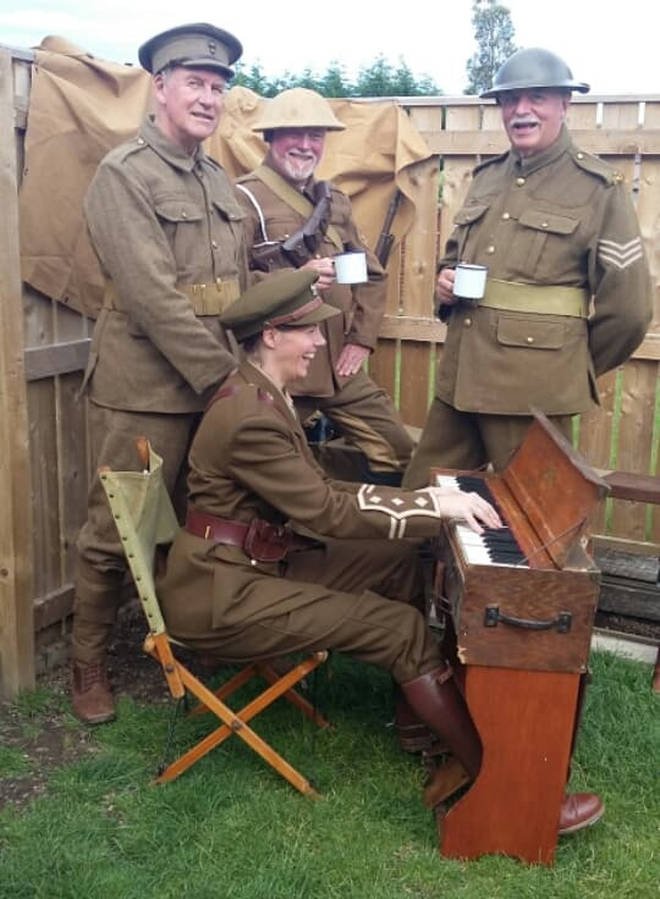 Beverley told the Northumberland Gazette "To me, it is priceless. People have said that I should put it in a museum, but to me, if I put it in a glass case in a museum, it dies, but if I take it out with me and play it, then it lives, as does the memory of all those lads whose last music whose last music they heard was on a trench organ."
You can hear Beverley performing on the trench organ this Saturday, 25 August, at Warkworth Memorial Hall.