This absolute maverick is running a marathon dressed as a VIOLA. AGAIN.
13 October 2017, 10:51 | Updated: 13 October 2017, 11:05
Back in April, a viola student from the Royal Birmingham Conservatoire triumphantly succeeded in breaking the world record for the fastest half marathon dressed as a musical instrument. But was that enough for him? Heck no.
Alistair Rutherford is back to break his second Guinness World Record this year – and this time, he's attempting to run a FULL marathon dressed as a viola. That's 26.219 miles of sweaty, foamy viola-based splendour.
His outfit has been created by Merseyside-based designer Brian D Hanlon, and is made from lightweight Plastazote foam. It even comes with a natty hat in the shape of the viola's neck and pegbox.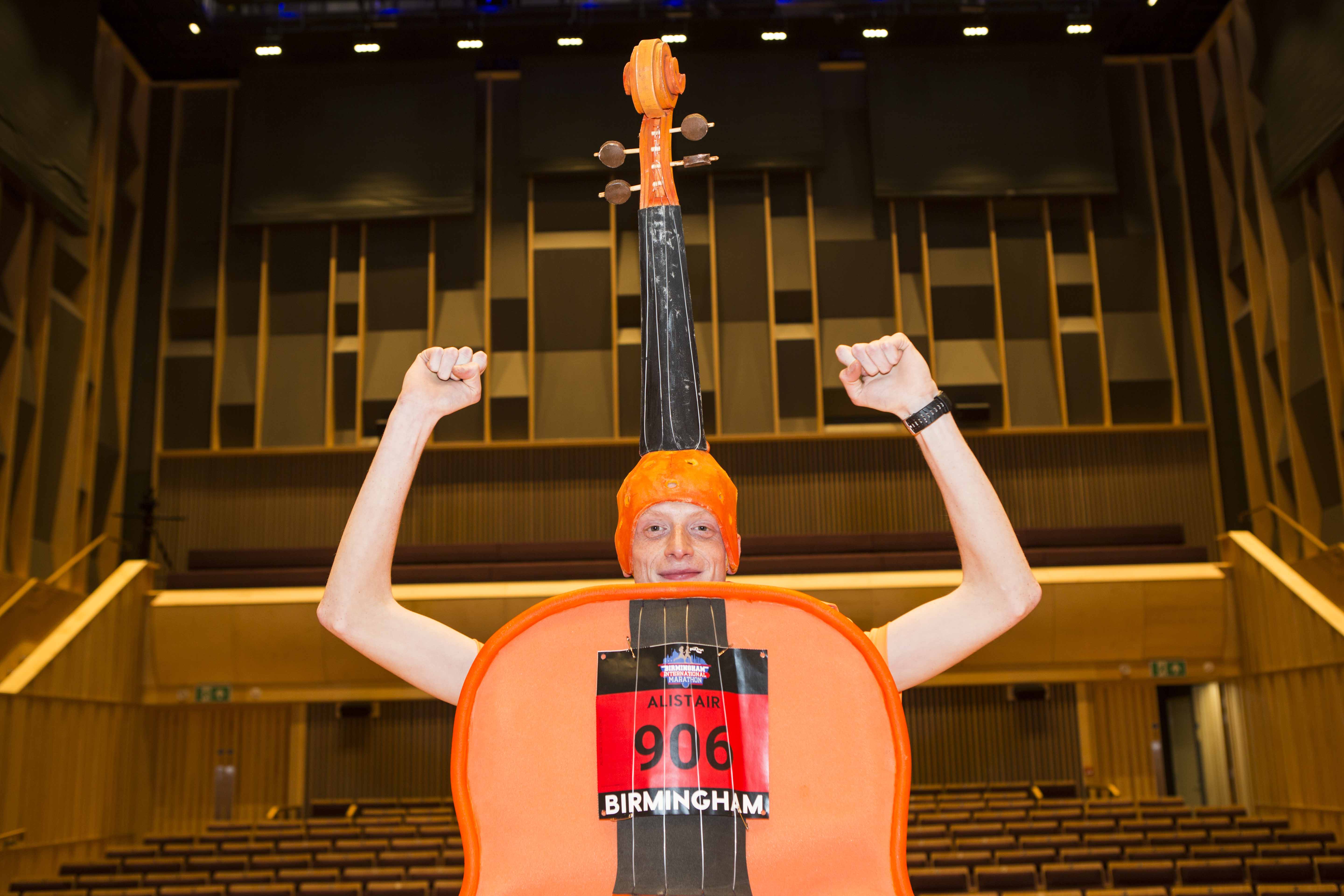 Alistair – A.K.A. 'The Running Viola' – said the idea came about when he was at the pub one day. "One evening whilst in our local pub myself and fellow ARCO teacher Matt Johnstone joked about a Guinness World Record involving both the things I love; running and the viola."
"With the half marathon record now under my belt, it seemed that the next logical step would be to try and become the world's fastest musical instrument in the full marathon. Training has been going well and I am aiming to beat the record that currently stands at four hours, 14 minutes and 18 seconds."
The current record was set by U.S. runner Adam Hill, who ran the Yuengling Shamrock Marathon in Virginia Beach last year – while dressed as a cowbell.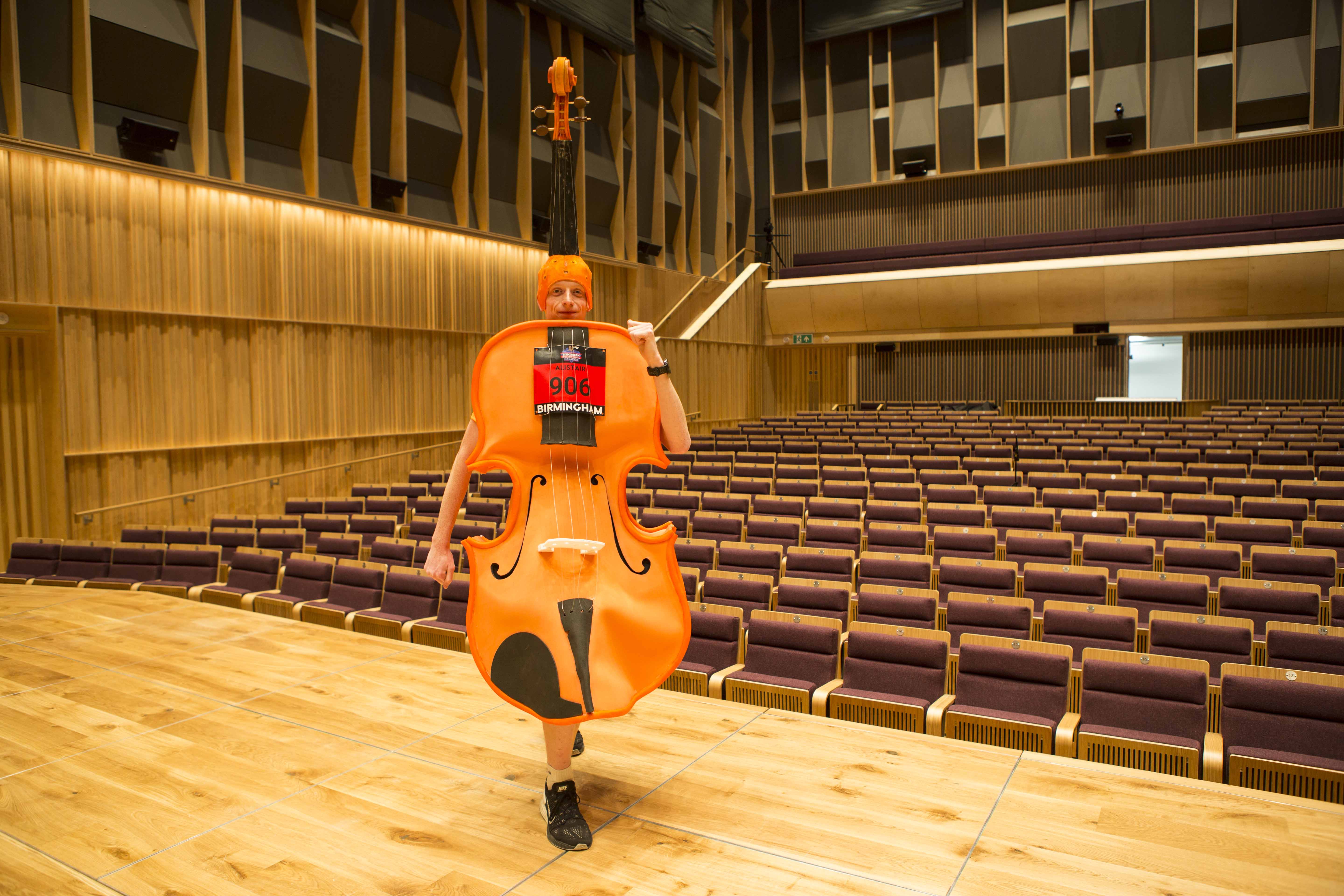 Alistair will be running the Birmingham International Marathon on Sunday 15 October to raise money for ARCO (the Cape Gate MIAGI Centre for Music & Birmingham Conservatoire).
He hopes to raise at least £4,000 for the collaborative UK-South African project, which has seen 24 string students aged between 8 and 17 in South Africa selected to participate in weekly instrumental Skype lessons, given by academics, current students and alumni of the Royal Birmingham Conservatoire, part of Birmingham City University.
Donate to The Running Viola's JustGiving page here, and follow his progress on Facebook and Twitter!