New releases: 'The Glorious Garden' by Classic FM's Composer in Residence Debbie Wiseman, narrated by Alan Titchmarsh
5 March 2018, 10:00 | Updated: 6 March 2018, 14:52
The Glorious Garden: Alan Titchmarsh and Debbie Wiseman
04:35
Throughout the week Classic FM's presenters bring you the best new recordings, including world exclusives and premiere broadcasts of latest releases.


John Suchet plays a track from his featured Album of the Week at 10.15am every weekday.
The Glorious Garden - composed by Classic FM's Composer in Residence Debbie Wiseman and narrated by Classic FM presenter Alan Titchmarsh
Classic FM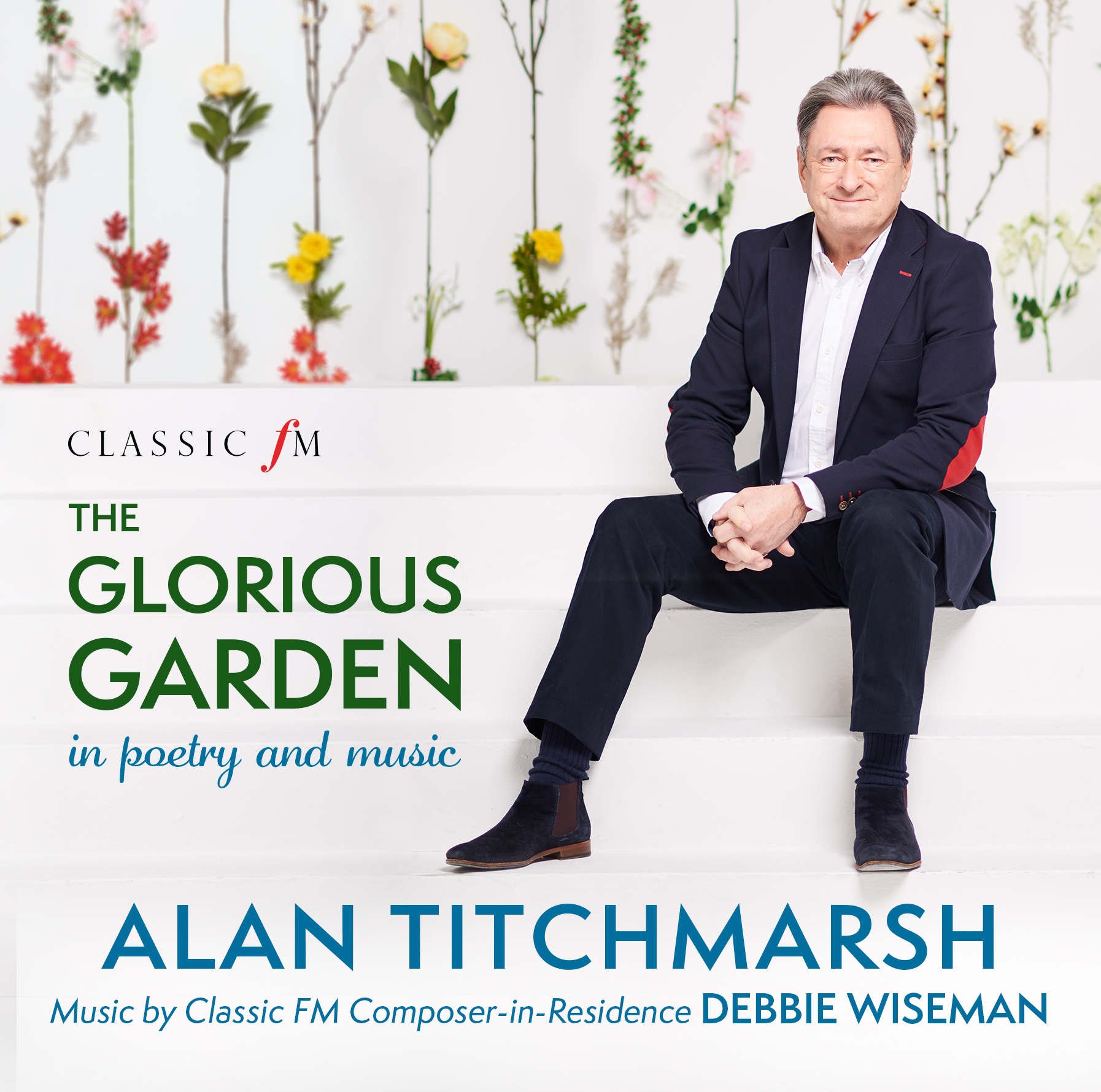 Classic FM's Composer in Residence Debbie Wisman has composed a brand new album inspired by poems written by renowned gardener and Classic FM presenter Alan Titchmarsh.

Alan has teamed up with colleague and friend Debbie to produce the essential music for gardening. Titchmarsh - the man whose name is synonymous with the English country garden has written a collection of beautiful yet entertaining poems about his favourite plants and flowers, Debbie has then taken these words and written the perfect musical accompaniment.

Each poem, personally written by Alan will not only be published in the album booklet but will also be read on the album by the man himself. Listeners will be able to enjoy the stunning music performed by the National Symphony Orchestra, alongside such charming poems. They truly go hand in hand with each other.


John Brunning plays a track from his featured Drive Discovery at 6.15pm every weekday.
Beethoven: Symphony No. 5 & No. 7 - New York Philharmonic conducted by Jaap van Zweden
Decca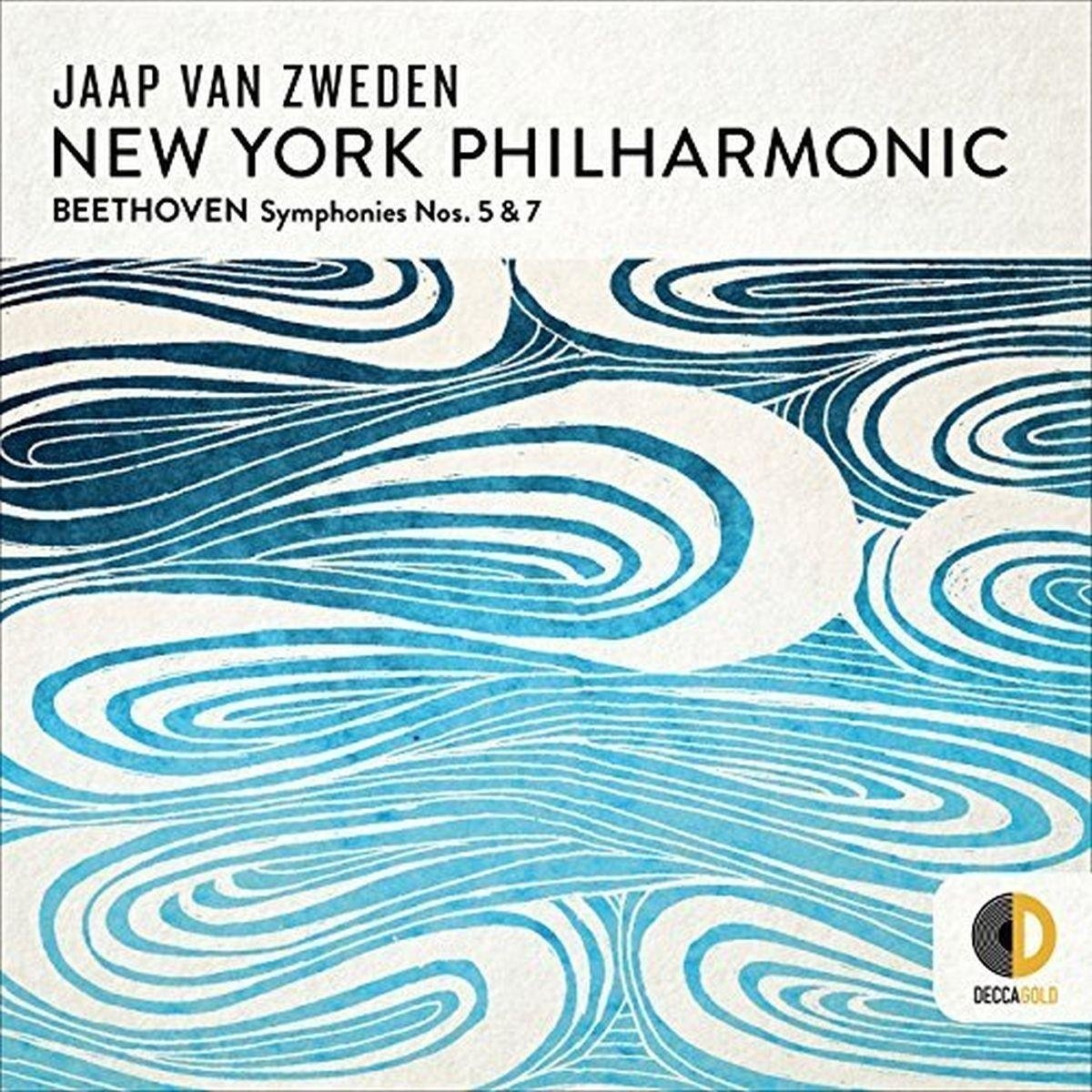 "The New York Philharmonic, Beethoven Symphonies Nos. 5 and 7, and our new association with Decca Gold — what a great combination for our first recorded collaboration together! Our shared love of Beethoven, especially evidenced in these two great symphonies played by the masterful New York Philharmonic, gives a glimpse into our future and new life together. As we launch our association with Decca Gold, we look forward to many new and exciting projects being captured for posterity over the coming years. It's a time of new beginnings, new collaborations, and a look into our future while connecting with our roots through Beethoven."
Jaap van Zweden

David Mellor picks out his three favourite new releases and re-releases every week - including his own Album of the Week and a Bargain Boxset - bringing you lots of new recordings to explore.
David's Album of the Week
Beethoven: Piano Sonatas Opus 27/2 & 106 - Murray Perahia
Deutsche Grammophon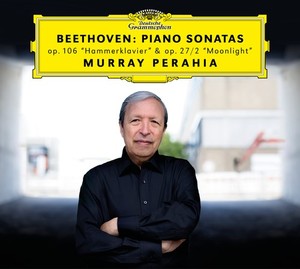 Murray Perahia is almost unique amongst the great pianists of today, by recording so sparingly. Not since the distant days of Clifford Curzon, has a London based pianist been so reluctant to set down his greatest interpretations.
Curzon, arguably the most distinguished of all British born pianists, was actually frightened of the recording process. This is not the case with Perahia; he merely wants to totally think through an interpretation, and work on it in performance, sometimes for decades, before he sets it down as a permanent record, in every sense, of his capabilities.
Looking at his Beethoven recordings, since he began in New York in 1978 with the Piano Sonata No4, Perahia has only recorded fifteen sonatas over the following almost four decades. By the way, all of these are available on five CDs on a handily priced Sony set.
Now, under his new contract with DG, he is resuming work with the mighty "Hammerklavier", and a more user-friendly, meltingly lyrical "Moonlight".
With sonatas as often recorded as these, and by so many great pianists, it's idle to talk of best recording.
All I really need to say is that with great music like this, any serious collector will want more than one recording, probably several. Perahia should join that select group.
My only disappointment is that these two sonatas last only 55 minutes, and there is 25 minutes left for another one. But I imagine Perahia didn't feel there was anything else he wanted to set down worthy of permanence. Credit to him for that, I suppose.
Bargain Album
Kodály: Orchestral Music
Brilliant Classics (2CDs)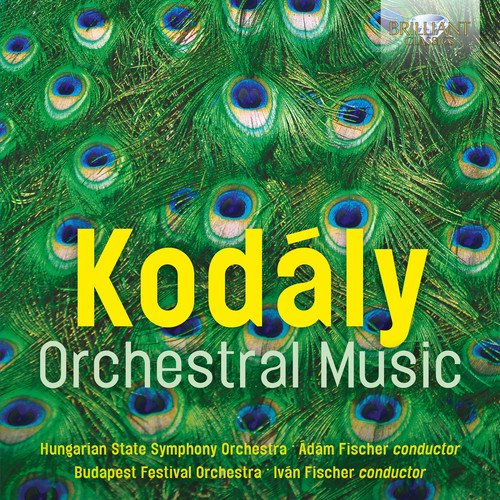 This Brilliant Classics super bargain priced issue is a shotgun marriage between two recordings made in 1990 of the music of Zoltan Kodály, the first with the Hungarian State Symphony Orchestra conducted by Adam Fischer, and the second made three month later with the Budapest Festival Orchestra, founded and conducted here by his brother Ivan.
With this two hour long CD you get almost all of Kodály's most colourful music. The Dances of Marosszék, the Dances of Galánta, the marvellous orchestral suite Háry János, and the variations on "The Peacock ".
The Dances of Galánta, full of wonderful tunes, appear on both CDs, with Ivan Fischer, probably in truth the better of the two brothers as a conductor, contributing a more vivid and faster account of this wonderful music than Adam does.
Kodály (1882-1967) can best be thought of as a sort of Hungarian Vaughan Williams. Very much the father of Hungarian national music, an avid and enthusiastic folk song collector, with the same remarkable ability that RVW had to turn simple folk melodies into wonderfully complex and entertaining pieces of music for full symphony orchestra.
If you don't know Kodály, you have a real treat in store here.
Best Operatic Album
Wagner: Nina Stemme
Orpheo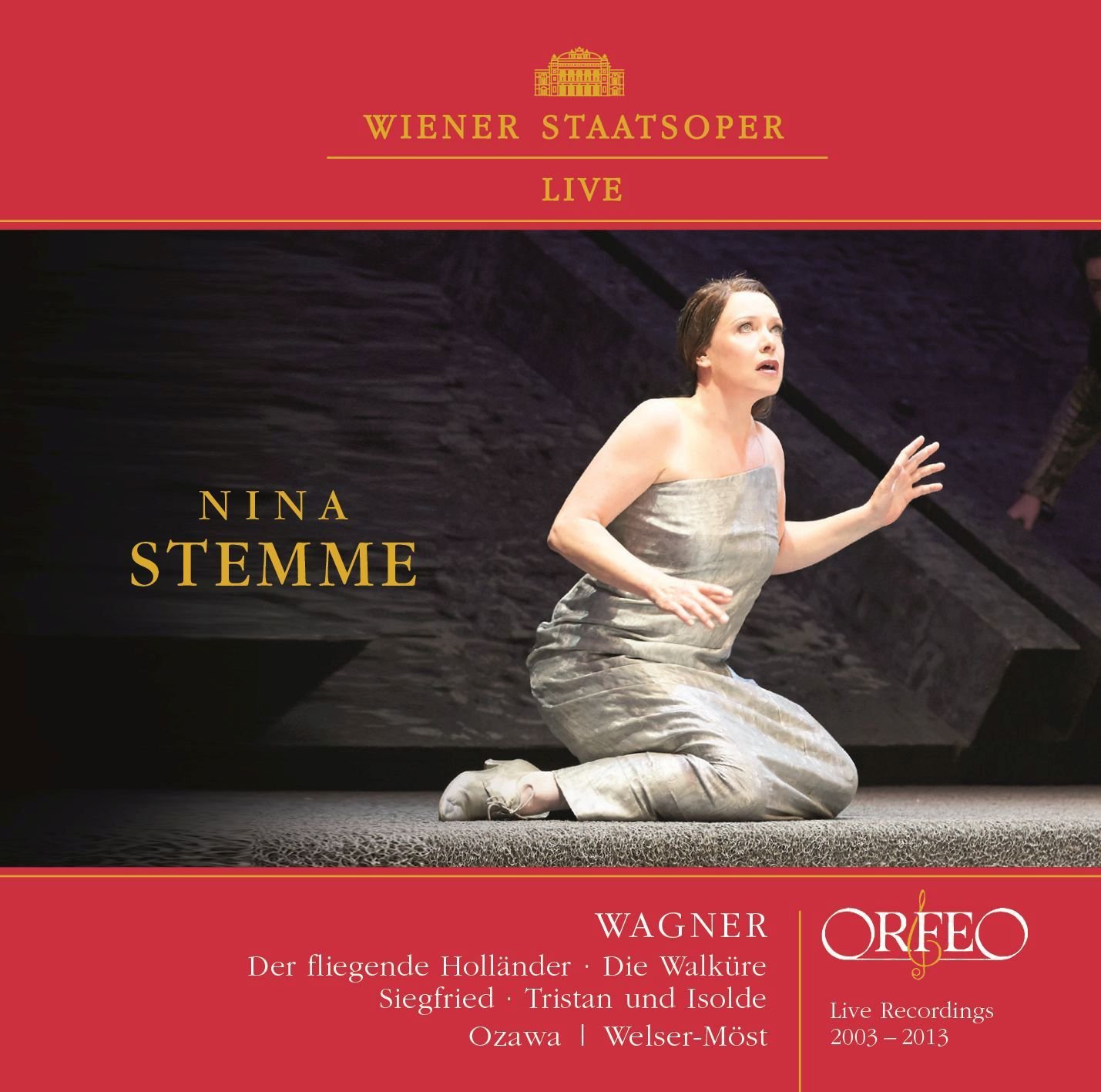 Nina Stemme is arguably the leading Wagner soprano of today, and this enticing Orfeo disc captures her live in four Wagner operas, from recordings made at the Vienna State Opera between 2003 and 2013.
Stemme may not, in truth, be the equal of the great Wagner sopranos of the past, like her fellow Swede Birgit Nilsson, or the Norwegian soprano of an even earlier generation, Kirsten Flagstad.
But she is a fine singer, as has been proved in a number of complete Wagner sets she has recorded, like Warner Classics Tristan, conducted by Pappano that won so many awards a few years back. Here three of the four operas are conducted by Franz Welser-Most, who is, on this evidence, not really a Wagnerian of weight or depth.
But no lover of bleeding chunks from the Flying Dutchman, Die Walküre, Siegfried, or Tristan need hesitate.