One in five teenagers want to use their phones at orchestral concerts
21 September 2018, 15:41 | Updated: 21 November 2019, 10:36
A 2018 study by the Royal Philharmonic Orchestra (RPO) has revealed one in five teenagers would be more interested in orchestral music if they could use their mobile phone during a concert.
The study, conducted last year by YouGov for the RPO, polled 586 children about their experience of orchestral music.
The children were divided into two age groups, aged six to 10, and aged 14 to 16.
Researchers found 82 per cent of children aged six to 10 would like to learn how to play a musical instrument.
A further 81 per cent of under-10s said they believed more could be done to get children their age interested in orchestral music.
Children in the younger age group were also keen to experience orchestral music in person, with 34 per cent saying there should be more school trips to see orchestral concerts.
Nearly half (43 per cent) of the under-10s surveyed said there need to be more music lessons in schools, while 35 per cent said the experience of playing in a school orchestra would pique their overall interest in the genre.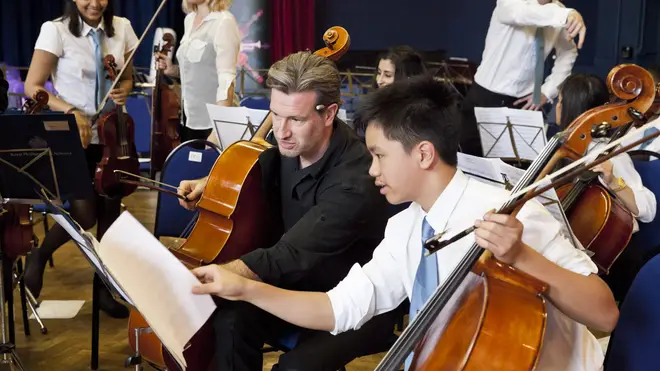 Meanwhile, the study revealed that social media was an important factor for children aged 14 to 16.
One in five children (19 per cent) in the older age group said that if they were allowed to use their mobile phones to share images and messages during a concert, they would be more likely to engage in orchestral music.
While 43 per cent of teenagers said classical music needed to embrace pop and dance music to appeal to more young people.
James Williams, managing director of the Royal Philharmonic Orchestra said: "The change of outlook when children are in their teens underlines the need for orchestral music to adapt and diversify, so the genre can remain a part of people's lives.
"It is for this reason that we invest so heavily in having a strong presence in the digital world. Further, our forthcoming Symphonic Pop concert at the Royal Albert Hall is aimed at giving fashion-conscious teenagers a first experience of orchestral performance through the familiar music of Adele, Kylie, Ed Sheeran and Bruno Mars.
"This in no way undermines the wonder of a Tchaikovsky or Beethoven symphony – but we believe once people are engaged in the orchestral genre they will start a journey of discovery.
"The key is to have a diversified programme of concerts that makes it easy for people of all backgrounds and ages to start an orchestral journey that will enrich their lives."