Hospital installs 'piano staircase' to boost exercise
1 November 2019, 11:47
Kaohsiung hospital installs "piano staircase" to boost exercise | Taiwan News | RTI
Patients and staff at this Taiwanese hospital are tinkling the ivories on a daily basis, and it's all to encourage better health. A rather *sharp* idea, if you ask us.
A hospital in Taiwan has installed a 'piano staircase', encouraging patients and staff to take more exercise.
The staircase stretches 11 storeys, and can be found at Kaohsiung Municipal Ta-Tung Hospital, in Taiwan. Each individual stair sounds a note as it is stepped on.
Intended to encourage weight loss and better health, it also provides A Major source of musical relief for patients and staff (sorry, sorry).
Read more: Ballet dancing could help Parkinson's, researchers say >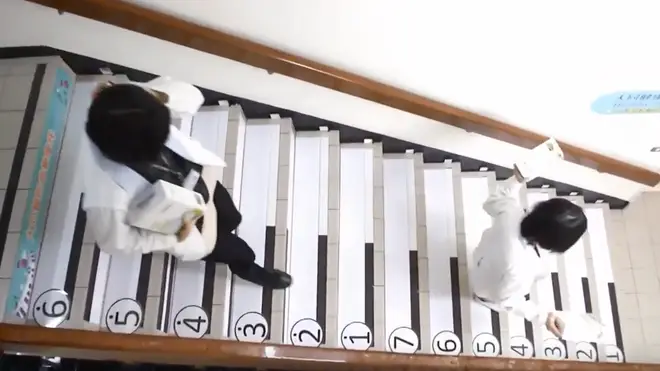 "The idea comes from a similar staircase that was installed in Stockholm's subway system in 2009," Radio Taiwan International (RTI) reports.
"Suddenly, a routine activity became an opportunity for musical expression, and 66 per cent of the people who walked past decided to take the stairs instead of an escalator."
Let's hope the staircase is all white keys. Wouldn't want any... accidental... tumbles.
Want to hear more from Classic FM? Click here to sign up to our newsletter, Notes.