Watch this youth choir's beautiful performance of 'Somewhere Over the Rainbow' for the victims of the Manchester bombing
23 May 2018, 15:19 | Updated: 23 May 2018, 15:42
This is the beautiful moment the Hallé Youth Choir performed the famous Judy Garland song in memory of the Manchester Arena bombing victims
Yesterday, 22 May, marked one year since the Manchester Arena bombing that killed 22 people and left hundreds injured. The attack took place at the end of an Ariana Grande concert.
A service was held in Manchester Cathedral to remember the victims, the youngest of whom was just 8 years old. Duke of Cambridge and Prime Minister Theresa May were among those who attended.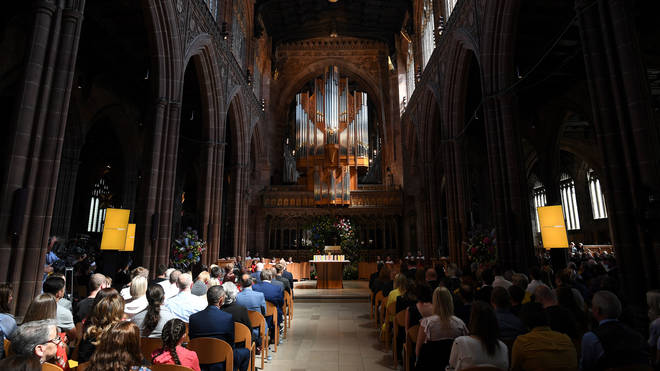 During the service the Hallé Youth Choir – whose members are aged 13-19 – gave this moving performance of 'Somewhere Over the Rainbow', the song made famous by Judy Garland in The Wizard of Oz.
The song was also performed by Ariana Grande at the 'One Love Manchester', the concert the singer organised just weeks after the bombing.
Later in the evening yesterday over 3,000 people came together to sing with the Manchester Survivors Choir, an ensemble made up of people who were at the Arena on the night of the attack.
They sang songs including Ariana Grande's 'One Last Time' and Oasis' 'Don't Look Back in Anger', a song which became something of an anthem for the city in the wake of last year's attack.