Singing can help post-natal depression, study finds
9 January 2018, 11:39 | Updated: 9 January 2018, 13:54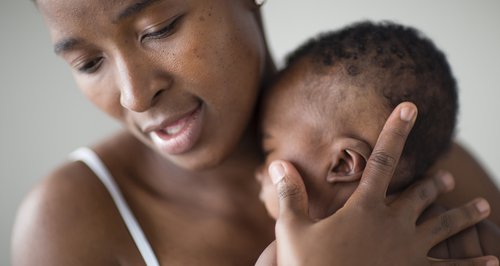 Researchers have found that singing could help mothers recover from symptoms of post-natal depression.
Mothers who take part in group singing workshops experienced a faster recovery from post-natal depression by singing with their baby.
The study, published in the British Journal of Psychiatry by Dr Daisy Fancourt and Dr Rosie Perkins, looked at 134 mothers with mild to severe symptoms of post-natal depression.
During the first 40 weeks of motherhood, the mothers were given 10 weeks of workshops in three different groups:
One group took part in group singing
The second took part in creative play exercises
The final group received their usual care, which could include family support, antidepressants or mindfulness
Mothers in the group singing workshop learned lullabies and songs from around the world with their babies, creating new songs about motherhood.
The 'Mozart effect': Does playing Mozart to your unborn baby really make it smarter?
Those with moderate to severe depressive symptoms reported a much faster improvement than mothers in the other two groups.
After 10 weeks, all the groups saw improvement in their symptoms, but over the first six weeks the singing group reported an average 35 per cent decrease in symptoms.
Dr Rosie Perkins, a research fellow at the Centre for Performance Science, a partnership between the Royal College of Music and Imperial College London, said: "Post-natal depression is debilitating for mothers and their families, yet our research indicates that for some women something as accessible as singing with their baby could help to speed up recovery at one of the most vulnerable times of their lives."
The chairwoman of the Royal College of Psychiatrists' Perinatal Faculty, Dr Trudi Seneviratne, praised the "exciting" findings on "novel psycho-social interventions such as singing to facilitate a more rapid recovery for women with post-natal depression".
"I look forward to more work in this area in the future, as it will be enjoyed by both mothers and their babies."
Listen: the best classical albums for babies