New Releases: 'Inspiration' by Sheku Kanneh-Mason and Piotr Anderszewski plays Mozart
29 January 2018, 10:00 | Updated: 29 January 2018, 10:49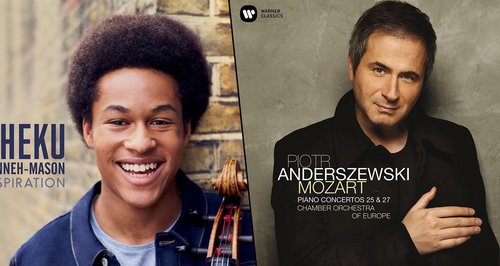 Throughout the week Classic FM's presenters bring you the best new recordings, including world exclusives and premiere broadcasts of latest releases.

John Suchet plays a track from his featured Album of the Week at 10.15am every weekday.
Inspiration: Sheku Kanneh-Mason
Decca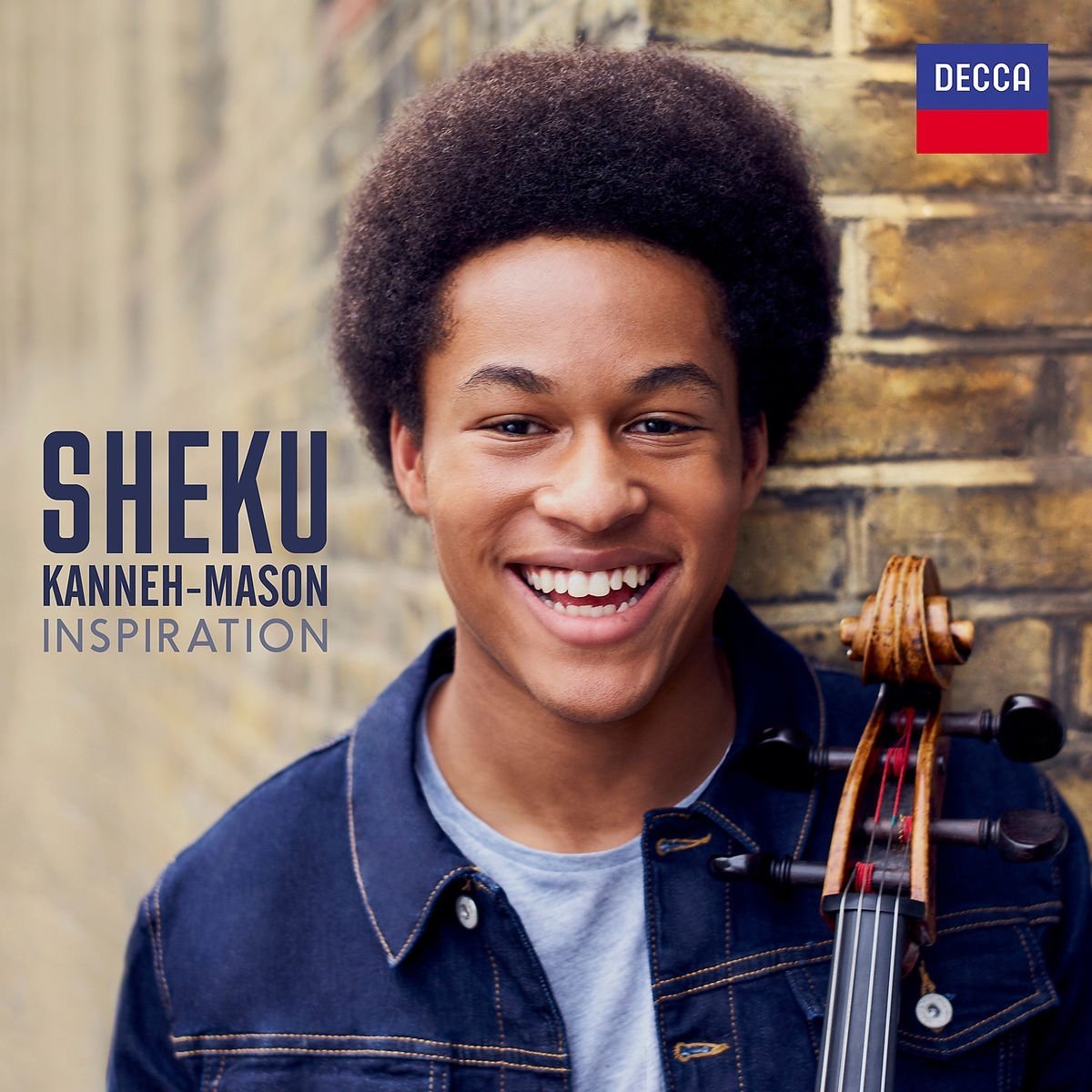 One of the brightest young stars in classical music, teenage cellist Sheku Kanneh-Mason, teams up with the City of Birmingham Symphony Orchestra (CBSO) and Music Director Mirga Gražinytė-Tyla for his debut album.
Recorded in Birmingham and Sheku's hometown of Nottingham during two CBSO concerts conducted by Gražinytė-Tyla, the album features Shostakovich's Cello Concerto No.1 – the piece which propelled Sheku to fame as the first black winner of BBC Young Musician in the competition's 38-year history.
Last week, John met this incredible young cellist for a live interview at Facebook HQ in central London.
Sheku has been on a whirlwind adventure since winning BBC Young Musician 2016 – performing Leonard Cohen's 'Hallelujah' at the BAFTAs in front of Their Royal Highnesses The Duke and Duchess of Cambridge, playing at 10 Downing Street as part of the 30th anniversary of Black History Month, and making his BBC Proms debut as a soloist with Chineke! – Europe's first majority BME (black and minority ethnic) orchestra – with the video of his performance going viral. All this whilst completing his A-Levels, graduating from Trinity School in Nottingham and starting his studies at the Royal Academy of Music in London.
> Purchase on the Classic FM Store

John Brunning plays a track from his featured Drive Discovery at 6.15pm every weekday.
Mozart: Piano Concertos No. 25 & 27 - Piotr Anderszewski
David Mellor picks out his three favourite new releases and re-releases every week - including his own Album of the Week and a Bargain Boxset - bringing you lots of new recordings to explore.
Debussy: Piano Music
Three Album Review
Daniel Barenboim - Deutsche Grammophon
Seong-Jin Cho - Deutsche Grammophon
Daniel Barenboim suggests that musically, without Debussy, the 20th century could not exist.
An exaggeration of course, but enough truth in it to make you think. Certainly enough truth to make you want to buy one, and maybe more, of these albums, because, though Debussy excelled at other forms, his piano music is perhaps as near as you get, consistently, to his genius at its most elevated.
Barenboim has conducted a lot of Debussy, but this is his first Debussy piano album.
All the more curious then that it's such a hotchpotch. The first half hour consists of shorter pieces, including Clair de lune, and the waltz La Plus Que Lente, (more than slow), and he then goes on to Book One of the Preludes. Why does he do that?
It would have made much more sense to do a recital of shorter pieces, as both Stephen Hough and Seong-Jin Cho do, and as Steven Osborne did on Hyperion last autumn, and then combine both books of Preludes, which would make an excellent second album.
When you read the small print, the reasons become clear. The Preludes were recorded in Spain as long ago as 1998, the rest in Berlin in October 2017.
My immediate response to this is that if Barenboim wanted his first Debussy recital to be taken really seriously, he should have done everything at once. He has a crowded life, and I imagine plucking something out of his archive makes a lot of sense timewise, but artistically it doesn't.
So, sadly this Barenboim is a non-runner for me. Firstly because the Spanish recording is not sufficiently luminous for a full price issue. Secondly, he's surprisingly prosaic in Clair de Lune, which he takes much faster than say Seong-Jin Cho does, not to the music's advantage.
Cho, also on DG, won the 2015 Chopin International Competition in Warsaw, as did pianists of the stature of Pollini and Argerich in their day.
Is he going to turn out as well? it's hard to say, but DG plainly believe in him – this is his third album for them – and for me his Debussy is far more poetic and convincing than his earlier Chopin album.
His recital, which includes both sets of Images; Children's Corner; La Plus Que Lente; L'Isle Joyeuse and the Bergamasque Suite, broadly mirrors what Hough offers, and there's surprisingly little in quality terms between them.
Both understand these miniatures really well, and both are capable of reflecting their very different moods, from the power and prestidigitation required in Mouvement (Images Book 1) and L'Isle Joyeuse, to the more reflective, yet never sentimentalised, poetry needed for Clair de lune, and of course the wit required for Children's Corner. Children's Corner an elusive piece, once cleverly described by Artur Schnabel as "Too easy for children, too hard for adults", but Cho manages it really well.
Personally, though this may be for sentimental reasons, because I have known and admired him for so long, Stephen Hough edges it for me. But if you want to know more about Debussy, you maybe should invest in both.
I have just read Harriet Smith's review in the current issue of Gramophone where she seems to marginally prefer Cho to Hough.
She also, interestingly, contrasts both of them with last autumns Steven Osborne issue, and seems to prefer him to both of them. So you might also want to investigate that Hyperion issue as well, by downloading some bits of each to see what particularly rocks your boat.
There are no absolute judgements here, just matters of nuance. The only absolute in this review is that Barenboim, I say with great sadness, is best avoided.