Scientists compared music genres in a cheese-making experiment. And Mozart won.
20 March 2019, 09:36 | Updated: 26 February 2021, 12:37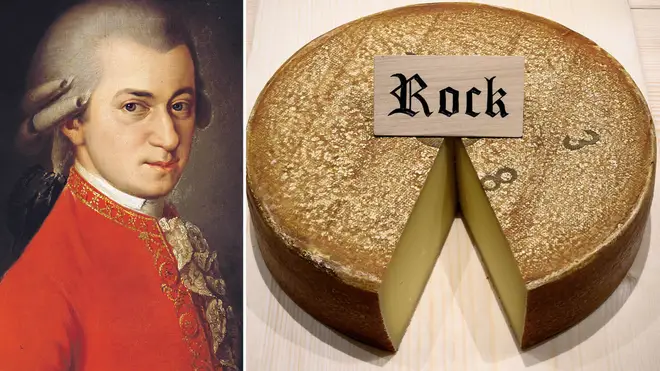 Playing music to cheese gives it a stronger flavour, a team of scientists and cheese experts has found.
Cheese is mostly about the perfect marriage of milk and bacteria – but it turns out playing the right music can also help create a delicious final product.
Swiss cheesemaker Beat Wampfler and a team of researchers from the Bern University of Arts played music by Mozart and Led Zeppelin to nine wheels of Emmental cheese.
For the next six months, 24 hours a day, the cheeses were exposed to various pieces of music. One cheese 'listened' to music from Mozart's opera The Magic Flute, a second heard A Tribe Called Quest's hip-hop track 'We Got it From Here', while a third listened to Led Zeppelin's 'Stairway to Heaven'.
"My favourite cheese was that of Mozart. I like Mozart but it's not necessarily what I listen to... maybe a sweet little classical music does good to the cheese," chef Benjamin Luzuy told Agence-France Presse.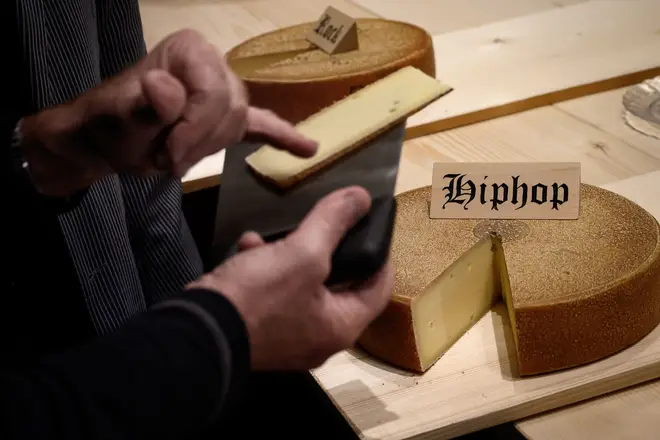 During the experiment, other cheeses listened to Vril's 'UV' and Yello's 'Monolith'. One wheel aged in silence, while the three others heard soundwaves at low, medium and high frequencies.
The researchers used mini transmitters to diffuse the energy of the music into the cheese, so the sounds directly resonated inside the cheese wheels.
Six months later, the cheeses were tested by food technologists from ZHAW Food Perception Research Group, who concluded after two rounds of blind tests that the cheese exposed to music was milder in flavour than the non-musical cheese.
Hip-hop gave it a stronger flavour, while the cheese exposed to Mozart had a milder taste.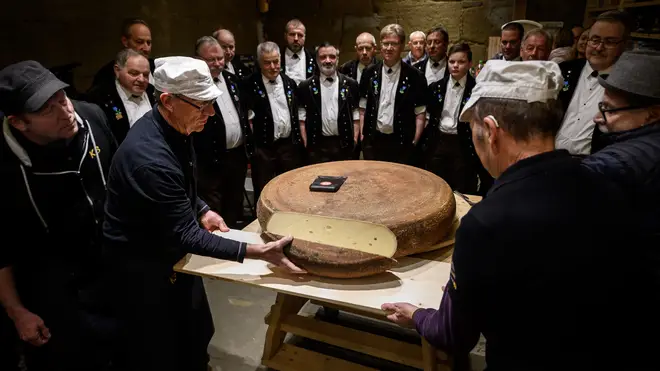 Benjamin Luzuy, a Swiss TV boss and jury member, told Reuters: "The differences were very clear, in term of texture, taste, the appearance, there was really something very different."
"The bacteria did a good job," said a representative for Wampfler, adding that the hip-hop cheese tasted "remarkably fruity, both in smell and taste, and significantly different from the other samples."
According to Reuters, the Swiss cheesemakers are now planning to expose cheese to a number of different types of hip-hop, to see if it has similar effects.