New Releases: Schumann: Symphonies Nos. 1 & 3 – LSO; BACH 48 – George Lepauw
17 February 2020, 10:00 | Updated: 17 February 2020, 10:06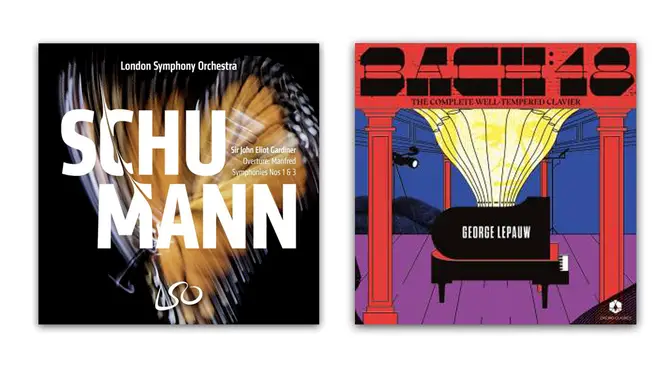 Throughout the week Classic FM's presenters bring you the best new recordings, including world exclusives and premiere broadcasts of latest releases. This week: Schumann: Symphonies Nos. 1 & 3 – by the London Symphony Orchestra and BACH 48 by George Lepauw.

John Suchet plays a track from his featured Album of the Week at 10.15am every weekday.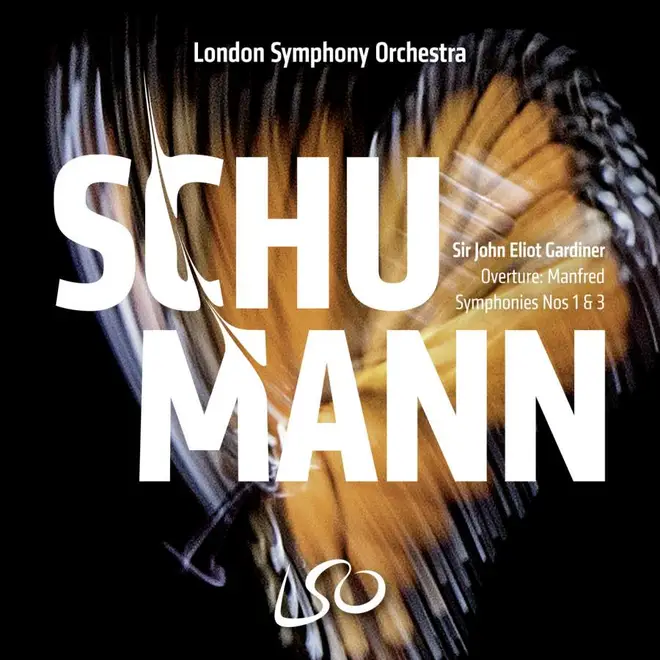 Schumann: Symphonies Nos. 1 & 3 – London Symphony Orchestra, Sir John Eliot Gardiner
LSO Live
Sir John Eliot Gardiner leads the London Symphony Orchestra for the second instalment of their Schumann series, this time exploring his 'Spring' and 'Rhenish' symphonies.
Together they produce an album brimming with rich recordings of Schumann's optimistic first symphony, a celebration of spring, and his third symphony, which was inspired by the Rhineland after the composer visited with his wife Clara.
Schumann // Symphony No 3, 'Rhenish' II. Scherzo: Sehr mäßig | Sir John Eliot Gardiner
It was just last September when the orchestra and renowned conductor collaborated on their previous album, taking on Schumann's second and fourth symphonies.
Sir John Eliot Gardiner is seen as an international leader in today's classical music scene, regularly conducting leading orchestras such as the Symphonieorchester des Bayerischen Rundfunks and the Royal Concertgebouw Orchestra.
"Gardiner remains one of the great Schumann interpreters, wonderfully alert to the music's volatility and rigour," The Guardian wrote.

John Brunning plays a track from his featured Drive Discovery at 6.20pm every weekday.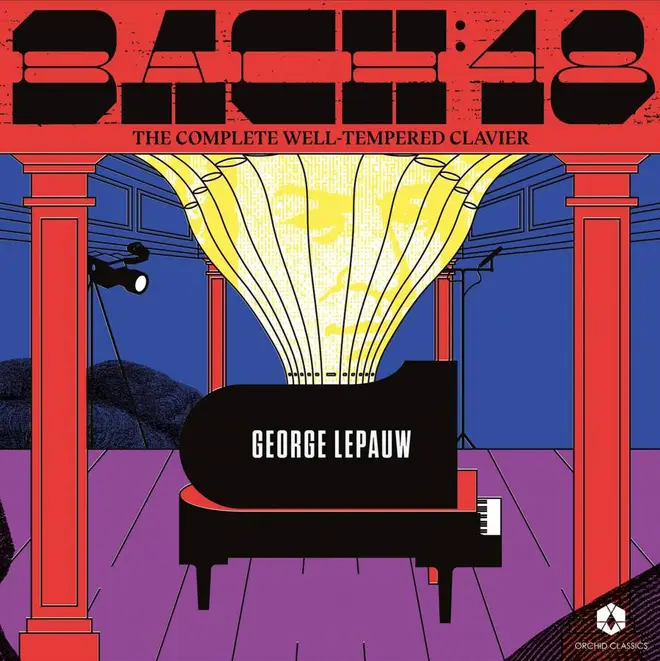 BACH 48 – George Lepauw
Orchid Classics
Driven by his "desire to become a more complete musician, and a better human being", Paris and Chicago-based pianist George Lepauw decided to take on Bach's extensive catalogue of preludes and fugues.
Before beginning his work, Lepauw wanted to feel a closer connection to the composer – so he travelled to Bach's birthplace, Eisenach, and all the way to his grave in Leipzig.
George Lepauw - Prelude & Fugue Nr. 2, Book I, Bach48 Album, Well-Tempered Clavier by J.S. Bach
Just six months after his initial trip, Lepauw returned to Germany to record the album, purposefully capturing his performances in Weimar's Jakobskirche – a church which was very familiar to Bach.
His recordings of Bach's forty-eight pairs of preludes and fugues are showcased across five CDs filled with exceptional recordings.