What's the most relaxing music for dogs? One composer decided to find out
14 March 2018, 11:44 | Updated: 14 March 2018, 11:58
Composer Iain Jackson teamed up with a team of veterinary experts to create the perfect piece of music to calm your dog - the performed the piece at Crufts this weekend
It has been proven time and time again that dogs and cats are calmed by classical music. The animals at Battersea Dogs & Cats home listen to Classic FM to keep them relaxed, for example.
Read more > we put on a concert for two rescue dogs from Battersea Dogs Home
But what would a piece written specifically to calm dogs sound like? Composer Iain Jackson was commissioned by pet food brand Eukanuba to write a piece to do exactly that.
He said: "There were two key elements in writing this piece of music for the dogs. Firstly, we wanted to create something that would have a calming effect and help to relax dogs. And secondly, we wanted to tell the story of a dog's life from puppy into junior, adulthood, then as they mature and become a senior dog."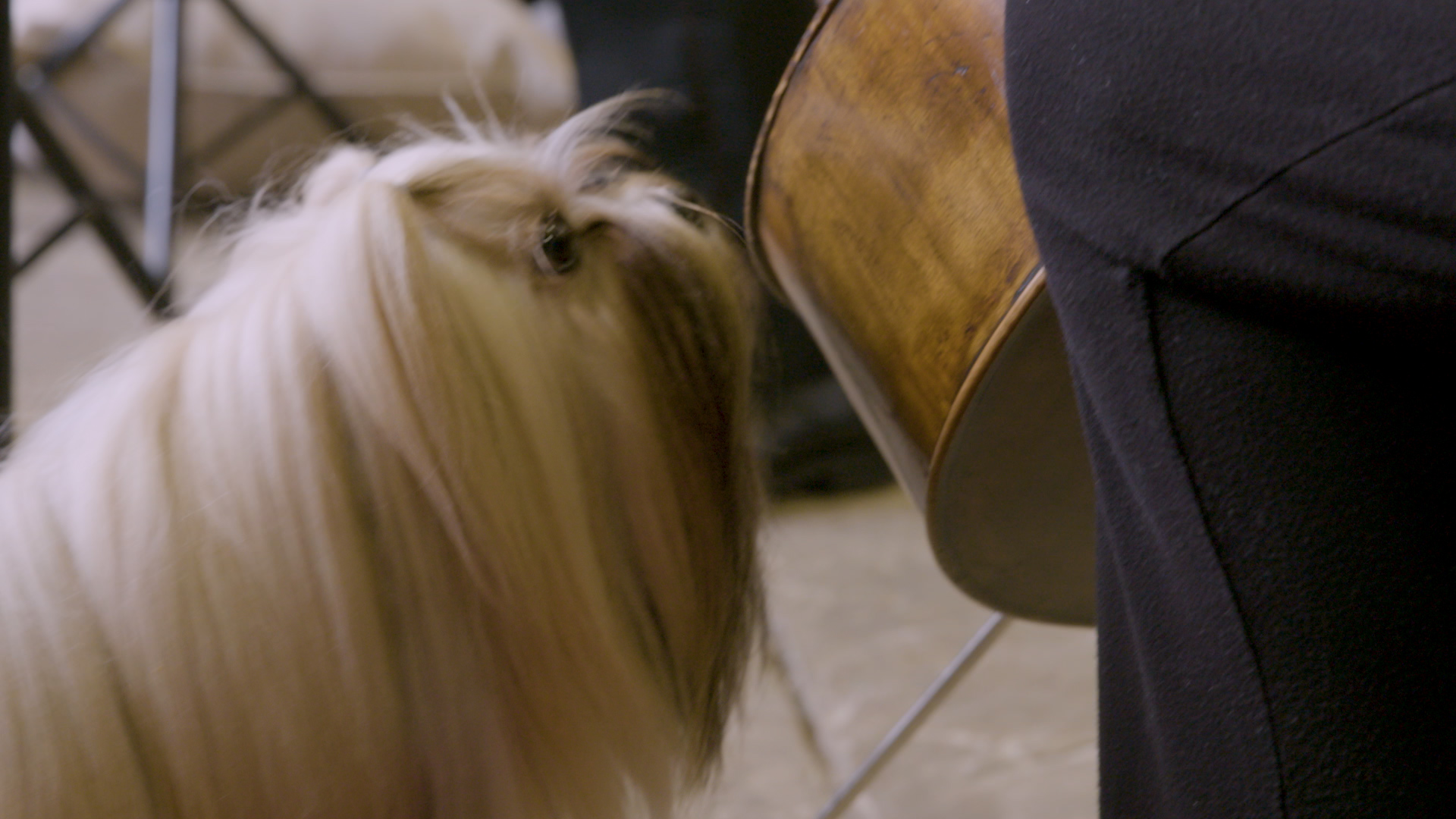 Once he'd written the piece - called 'A Dog's Tale' - it was time to invite in a focus group with a difference.
A group of dogs of different ages and breeds were brought in to find out whether the music would have the desired effect.
The dogs' pulses were taken before and after the performance. Their pulses after the performance was 22 per cent lower than before.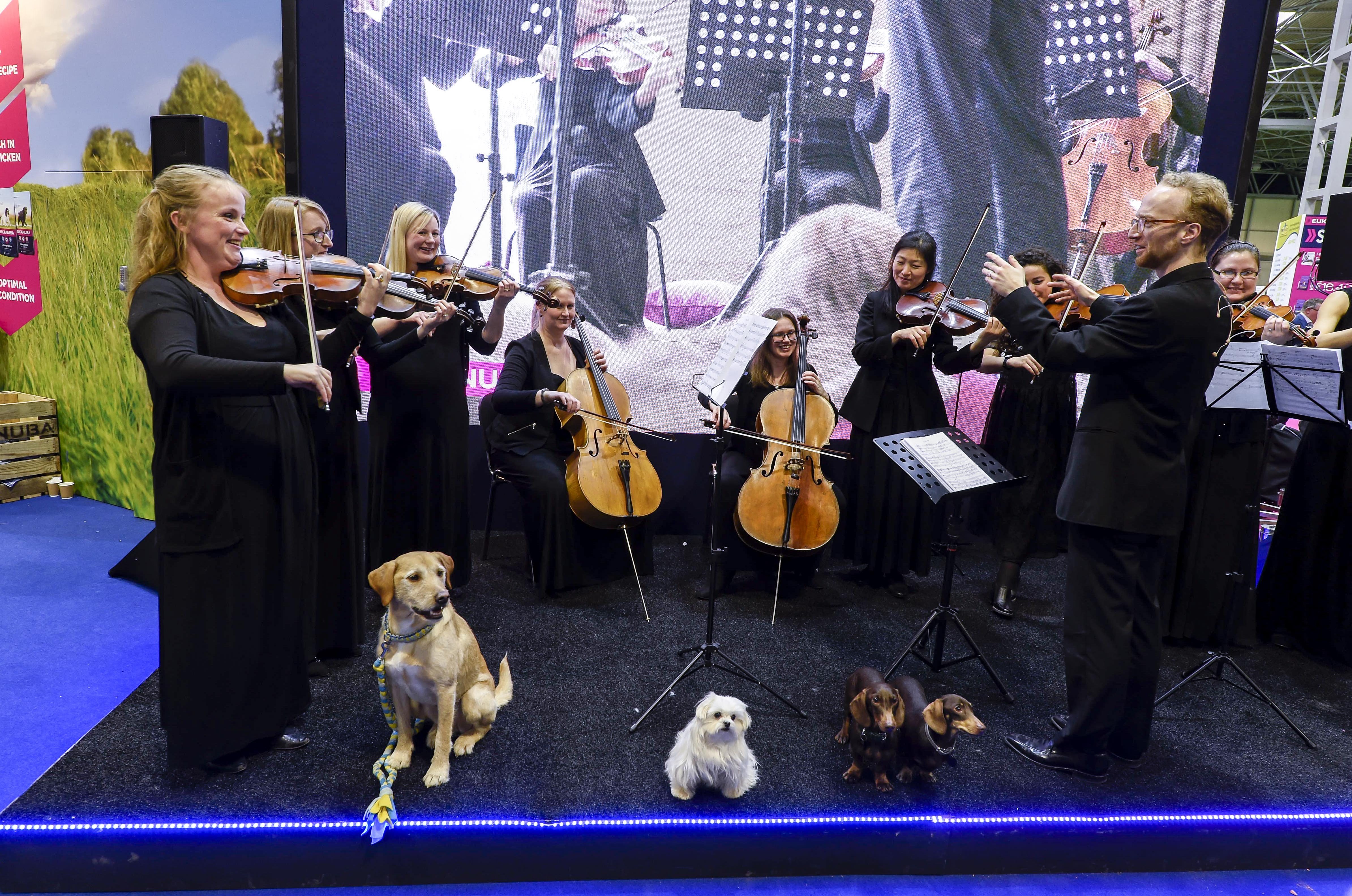 Veterinary training manager at Eukanuba, Kellie Ceccarelli said:
"I was slightly apprehensive that all of the new experiences we were introducing the dogs to could cause them to be slightly stressed in an environment that we wanted to be calming. But it was the complete opposite. They were calm, relaxed and quickly settled on the beds with many of the dogs falling asleep."
The piece was given its world premiere by a string ensemble at Crufts this weekend - the first time an orchestra had ever performed as part of the famous dog show.
You can download 'A Dog's Tale' on Soundcloud here.