Prince of Wales presents Royal College of Music with rare Chinese stringed instrument
8 March 2017, 11:25 | Updated: 14 March 2017, 15:25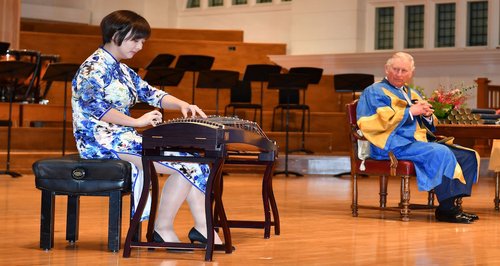 The rare guzheng was gifted to The Prince of Wales during a state visit to China in 2015.
At the Royal College of Music's annual President's Visit this week, HRH The Prince of Wales listened to a performance on a guzheng, a rare 21-string Chinese zither.
The Prince had been given the instrument during the State Visit by China, in 2015. The instrument will now be on loan to the RCM, which recently announced a new Joint Institute in China with the Shanghai Conservatory of Music.
The instrument was played by Xiao Ran as part of a short concert at the ceremony:
As part of the President's Visit, conductor Sir John Eliot Gardiner and opera singer Sir John Tomlinson were both presented with honorary doctorates.
There were also performances from some of the College's recent graduates including South African bass-baritone Simon Shibambu, percussionist Kizzy Brooks, bassoonist Todd Gibson-Cornish and current masters student, soprano Rowan Pierce.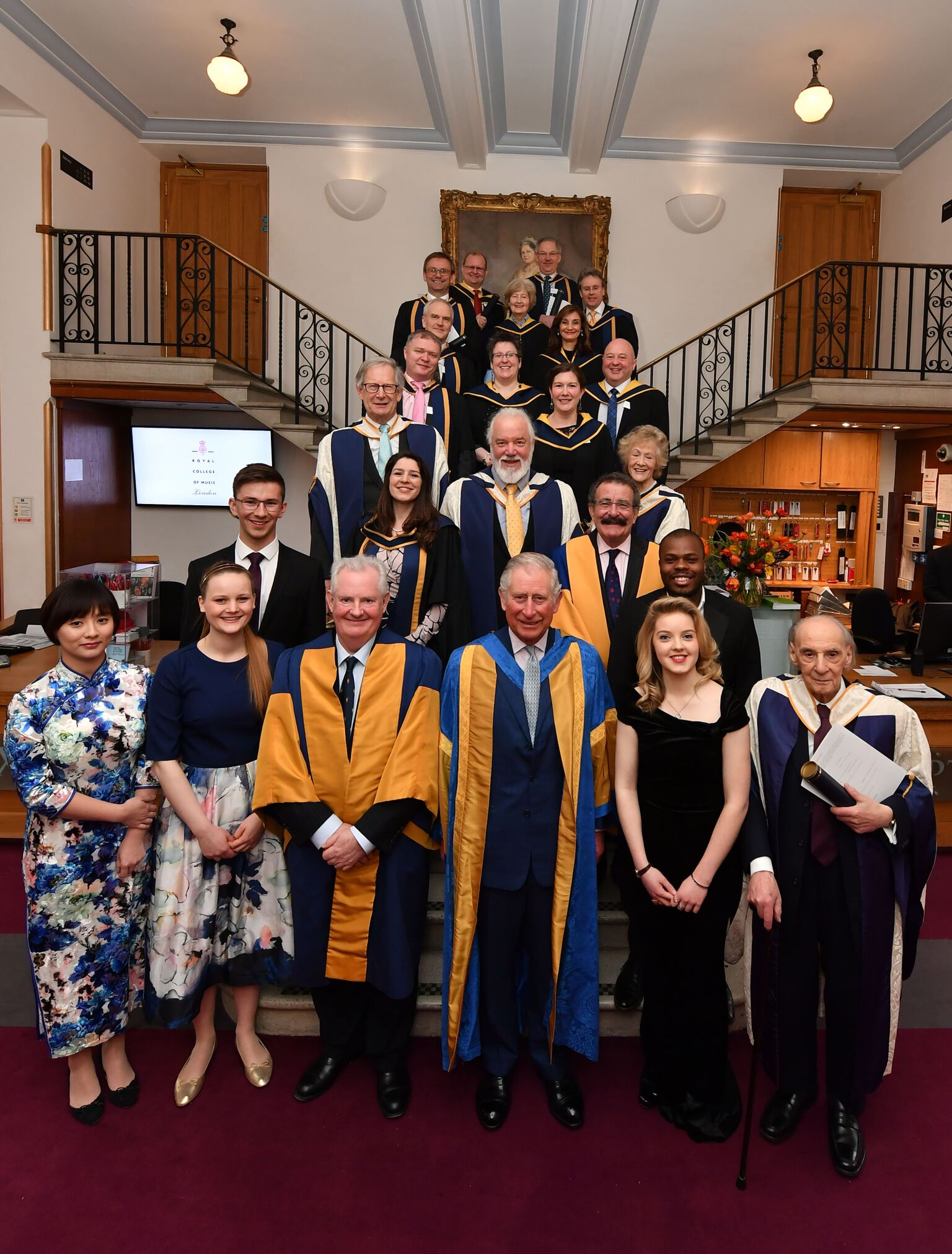 Professor Colin Lawson CBE, Director of the Royal College of Music, said:
"It is hugely special to be joined by our President to celebrate so many eminent musicians and Royal College of Music supporters, who each make such an enormous contribution to the musical life of this country and beyond. It is also wonderful to honour the talents of Royal College of Music students, who we have no doubt will go on to become equally influential, and the teaching staff who do so much to inspire, support and nurture them."
Photos: Chris Christodolou